Viber is one of the most popular video calling and chat applications today. During use, if you log in to your Viber account on a public computer in many places and then want to log out, you can simply deactivate your Viber account.
When a user deactivates a Viber account, this also means that the Viber account will be completely logged out. All data stored in the account such as contacts and messages will be completely erased from the device. Therefore, users will not have to worry about the risk of their Viber account information being leaked.
Advertisement
A small note you need to know, is that when you log out of your Viber account, the data will be deleted on the device and cannot be recovered. So please save important information to the email address on your phone to restore when needed. Here are a few instructions on how to sign out of Viber on various devices.
1. Instructions on how to sign out of Viber on PC
Step 1: In the Viber interface on your computer, click on the menu Tools and choose Options.
Advertisement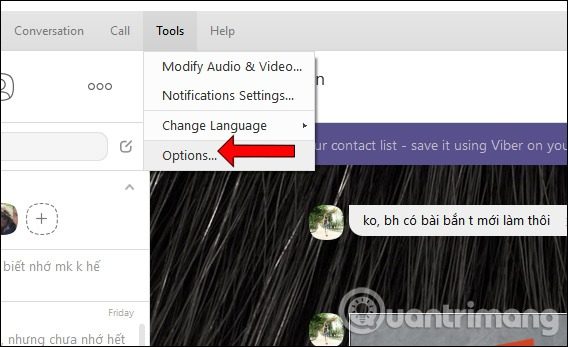 Step 2: After clicking as shown above, a new interface will appear, here please click on the Privacy tab (in the left vertical menu), the interface will change as shown below, in the section Deactivate Viber on Desktop sectionclick the button Deactivate to log out of your Viber account on your computer. After doing this, all Viber data on the computer will be deleted. If you are using Viber on iOS or Android devices, the procedure is still the same.
Advertisement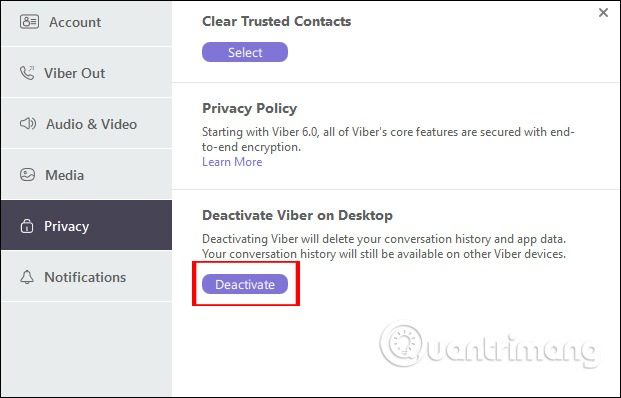 2. Instructions on how to sign out of Viber on Android and iOS
2.1. How to sign out of Viber on Android
In the Viber interface on Android, click 3 dashes icon (located in the upper left corner of the screen) to display a list of options for the account.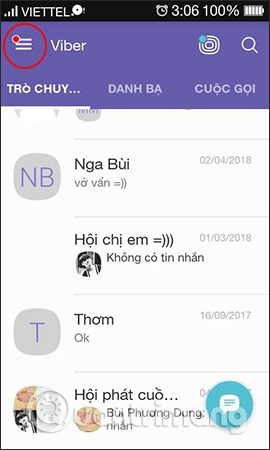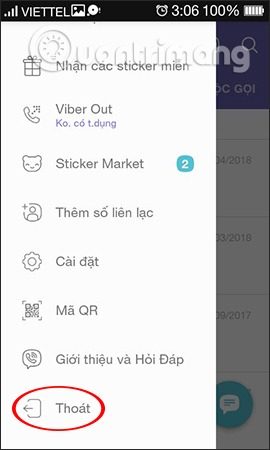 After clicking, a menu will drop down, keep scrolling down and find the option Exit (or Exit). Viber will appear saying "…you will not be able to receive Viber Calls and Messages"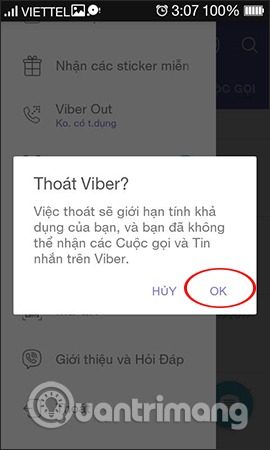 2.2. How to sign out of Viber on iOS
For the Viber application on iOS, the interface layout will not have an Exit option like on Android. But users still have a way to log out of Viber through deleting message and call history through the application Settings on iOS. When the button is clicked Uninstall applicationall related content in the account will be deleted, but the beauty of iOS is that you can still recover it later when you reinstall Viber on the App store.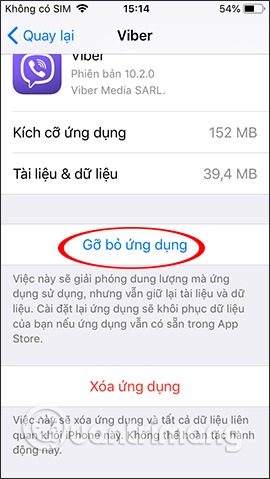 To sign out of Viber on iOS, follow these instructions:
Step 1:
In the main interface on Viber iOS, click the . button Add (Add) bring the ellipsis icon in the bottom right corner of the screen. Viber will switch to the new interface, click on Settings (Settings)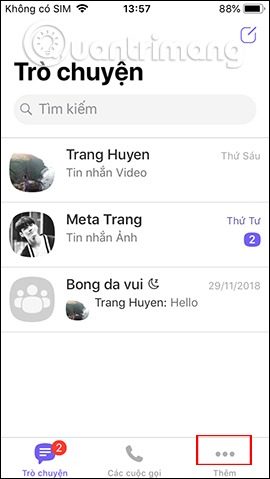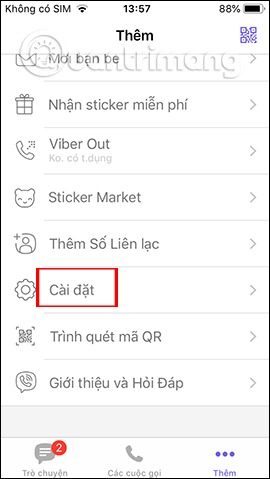 Step 2:
In the Settings interface, select Account (Account) then click on the . button Remove (Deactivate Account) as figure 2 of this step. To disable Viber account, Enter your phone number registered with a Viber account and clicked on the . button Deactivate (Deactivate your account) red below (image #3 of this step)
After removing the phone number from Viber, all data will be deleted, including the remaining credits of the account (credits – prepaid amount for paid Viber calls), this removal also time to logout Viber on all other devices.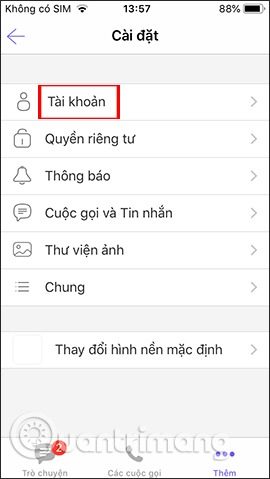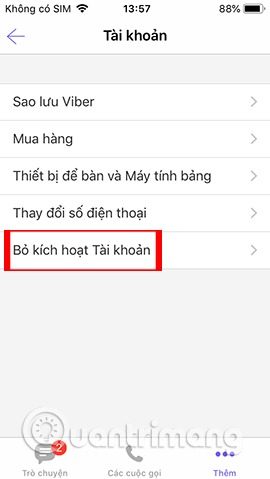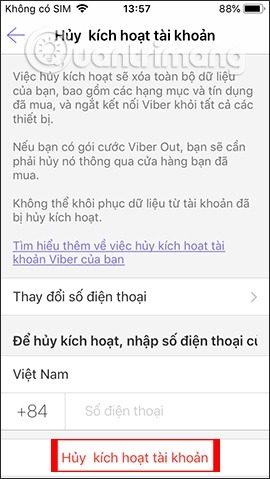 Above are all the ways to sign out of Viber on different devices, from iOS, Android to desktop computers. Hope this article will be of some help to you, if you find the article useful, please help GhienCongListen Like & Share or leave a comment below to discuss with us more about other ways.
Refer to Tipsmake.com
Source: How to log out Viber on phone and computer quickly?
– TechtipsnReview