The iPhone dictionary lookup feature helps you look up the English-Vietnamese dictionary quickly, if you just need to look up words at a basic level without using additional English-Vietnamese dictionary applications installed on the phone. The iPhone dictionary lookup feature in the Spotlight bar is available from iOS 11 onwards, and in the new iOS 15, the dictionary lookup feature on this iPhone has also been updated to increase the user experience. The following article will guide you to read the dictionary on iPhone.
Instructions to look up the dictionary on iPhone
Step 1:
At the main screen interface on the iPhone, we swipe the screen from the top, then the search bar appears. Or swipe from left to right until appears search bar on iPhone.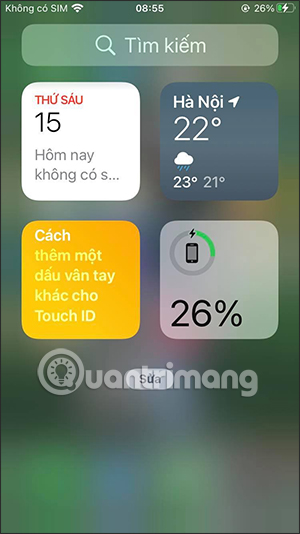 Step 2:
At the search bar on our iPhone enter English wordsh that you need to look up. Then we click Find button in the keyboard section to look up this word.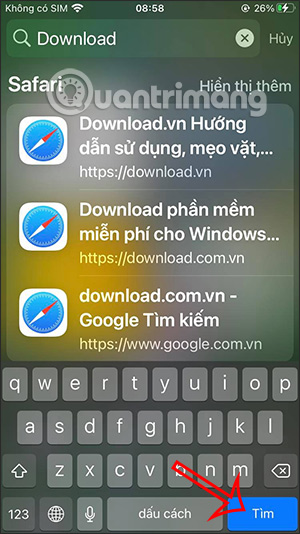 Step 3:
Now display the Vietnamese content for you to see what the meaning of the English word is. To expand the dictionary lookup content, click on the word lookup content. Then the new interface displays so that we can see more of the meaning of the word as well as what this word type is and what it means for that word type.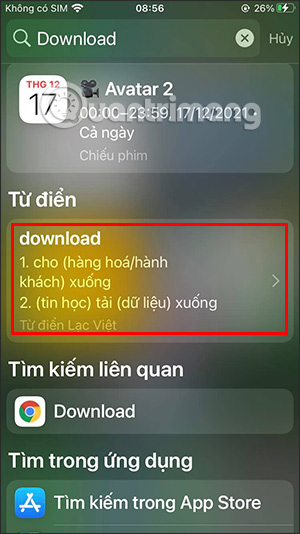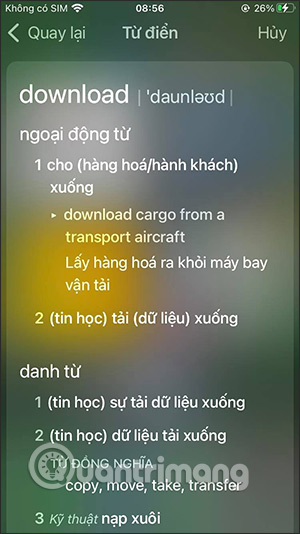 With the English-Vietnamese dictionary lookup feature on iPhone, we will immediately get the meaning of the word to look up without using an additional dictionary lookup application on the phone.
Source link: How to look up dictionary right on iPhone
– https://techtipsnreview.com/