File Explorer is one of the most frequently used utilities by Windows users. Almost whenever you want to access, search or manage the file system on Windows, users will have to use File Explorer. Therefore, pinning File Explorer to the taskbar is essential for quick access at any time.
By default, the File Explorer icon will be available on the Windows 11 taskbar. But if you accidentally delete it, or for some reason, you no longer see the File Explorer icon on the taskbar, this article will guide you. teaches you how to re-pin with just a few simple steps..
Pin File Explorer to the Windows 11 Taskbar
To place the File Explorer icon on the taskbar, you must first launch it. Do this by pressing the shortcut key combination Windows + e. Or you can also open the Start menu, enter the keyword "file explorer", then click the icon File Explorer returns or press Enter.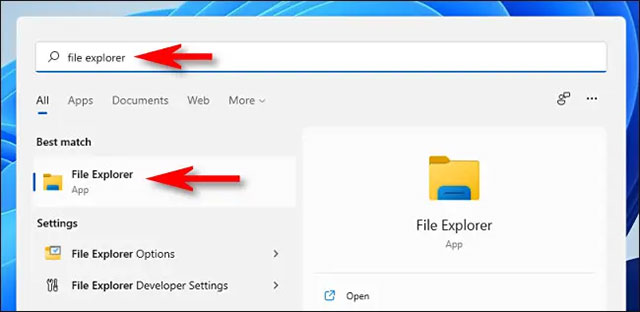 When the File Explorer window opens, look for its icon (it looks like a manila folder in a blue shelf) on the taskbar at the bottom of the screen.
Place the mouse pointer over the File Explorer icon and press the right mouse button (right click). In the pop-up menu, click the option "Pin to Taskbar".

Immediately, the File Explorer icon will be fixed on the taskbar, even if you close the File Explorer window. If you want, you can click and drag this icon on the taskbar to reposition it.
Other ways to get quick access to File Explorer
If you want to add a quick File Explorer shortcut to the Start menu, open the Windows Settings app and navigate to Personalization > Start > Folders, then toggle the corresponding switch next to the "File Explorer" Fort "On".
You can now open the Start menu and click the small folder icon next to the Power button to launch File Explorer at any time.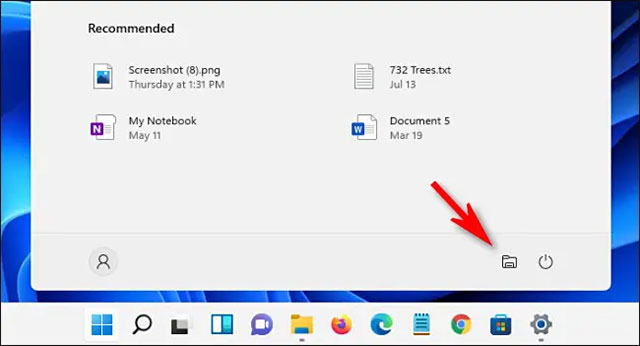 Alternatively, another way to quickly open File Explorer is to right-click the Start button and select "File Explorer" from the menu that appears.
Wish you have a good experience with Windows 11!
Source link: How to Pin File Explorer to Taskbar in Windows 11
– https://techtipsnreview.com/