The T-rex dinosaur game is very familiar to many people and you can entertain this T-rex dinosaur game right on the Android screen. Google has improved the mini T-rex so that we can play dinosaur games anywhere without having to open Chrome, like playing right from the Android phone screen, for example. We do not need to install any supporting application, just activate it from Chrome. The following article will guide you to play dinosaur games on Android screen.
Instructions for playing dinosaur games on the screen
Step 1:
First of all, update your Chrome browser to the latest version, then type in the address bar chrome://flags and access. Then we enter keyword Dino variant go to flag search bar and it will show flag Quick action search widget android dino variant.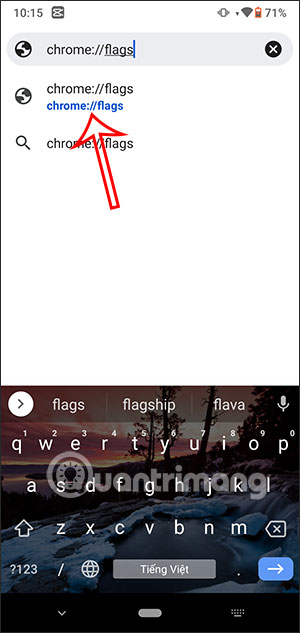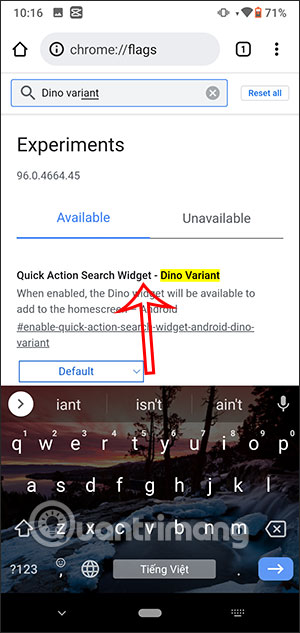 Step 2:
We will switch to Enable mode to enable this flag on the phone. Next you click Relaunch to restart the Chrome app and apply the change to the browser.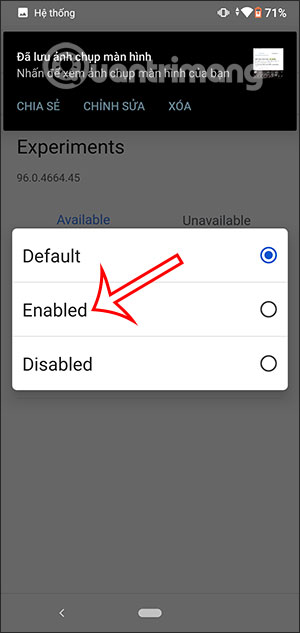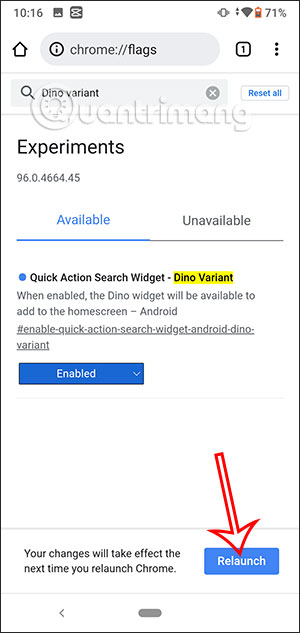 Step 3:
Return to the main screen interface on Android, you long press on the screen then tap Utilities section. Then you find the Chrome Dino extension, long press to move to the screen main on Android.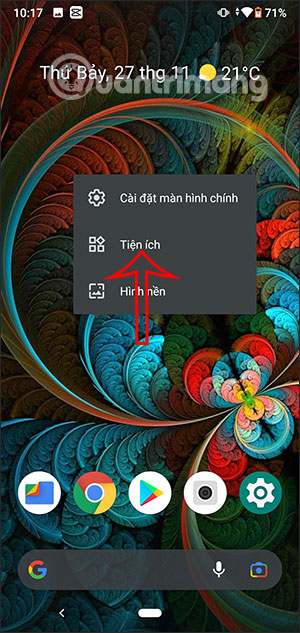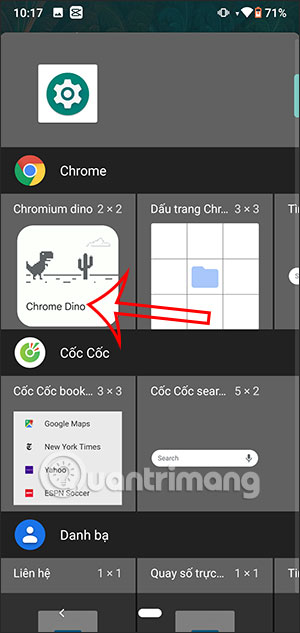 Step 4:
We will see the dinosaur game widget on the Android screen. Click on this utility to open the game interface. Click on the dinosaur to proceed to play.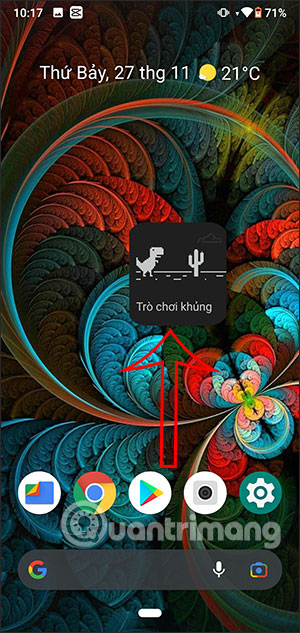 Finally you play the game as normal with controls tap the screen to jump, avoid obstacles.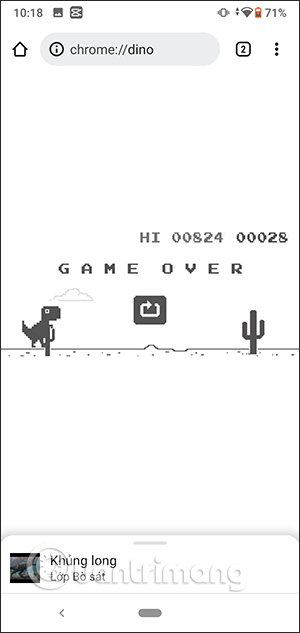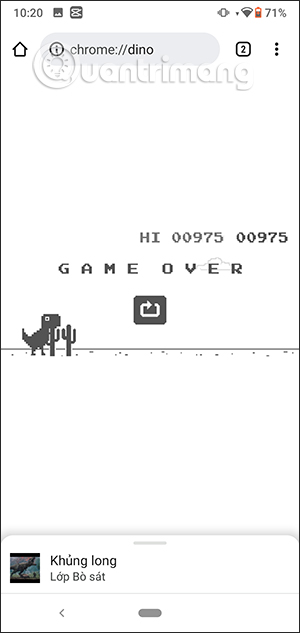 Source link: How to play dinosaur games right on the Android screen
– https://techtipsnreview.com/