Deleted events on Google Calendar can be completely recovered, when we have not permanently deleted those events. Users can restore individual events in Google Calendar, or restore all events at once. Immediately the event on Google Calendar will be displayed again on all Google Calendar platforms. The following article will guide you to recover deleted Google Calendar events.
Instructions to restore Google Calendar events
Step 1:
At the interface on Google Calendar on your computer, click oncog gear icon then choose Trash category.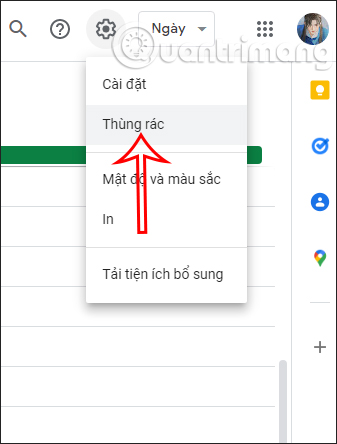 Step 2:
As a result, you will see all the events on Google Calendar that you have deleted so far, within 30 days from the time of deletion.
To restore event somehow you Hover over the event name then choose recovery icon as shown below.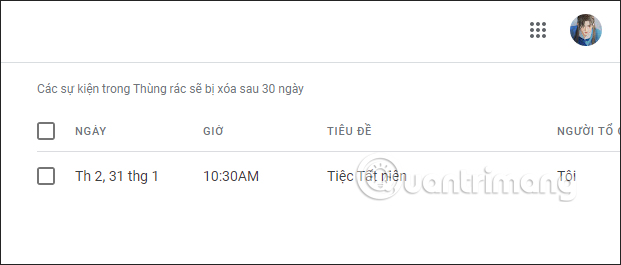 Step 3:
The event results will be displayed again in the Google Calendar interface.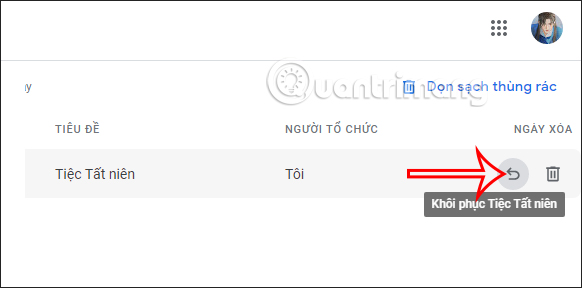 Step 4:
In case the user wants recover all deleted events on Google Calendar, then we check the box at the top and then also choose arrow icon to restore all events.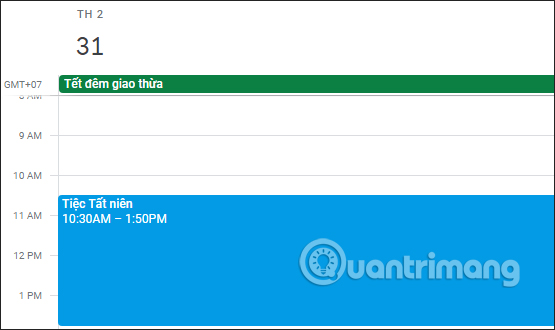 Step 5:
In addition to letting Google Calendar automatically delete events in the Trash permanently after 30 days, we can manually clean up all events in the Trash section to reclaim space for the account, by clicking the trash can icon to permanently delete each event, or select Clean all to permanently delete events simultaneous.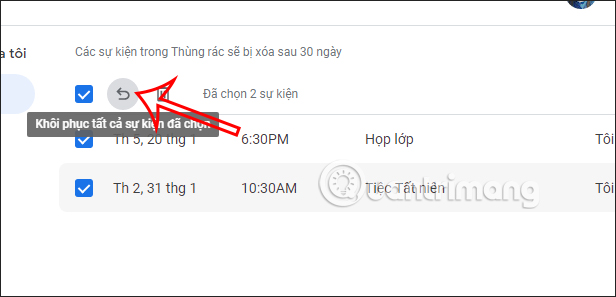 Source link: How to recover deleted Google Calendar events
– https://techtipsnreview.com/