The Home Screen on your iPhone or iPad isn't a dedicated place for apps. You can also add shortcuts to web pages. And in some cases, a website shortcut is enough to replace the full application installation.
There are tons of apps you need to install to get things done on your iPhone or iPad. But have you thought about using a website as an app on your device? Most apps offer extra features that a website can't. But if you just need the basic features that the web version offers or want to go to a favorite website, just add it to the home screen.
Refer to the steps to save a web page to the home screen on iOS devices in the article below Quantrimang.com.
Add a website to your iPhone or iPad home screen
To get started, open Safari and go to the website you want to pin to the Home Screen. Then tap the . icon Share below. Then press Add to Home Screen from the menu.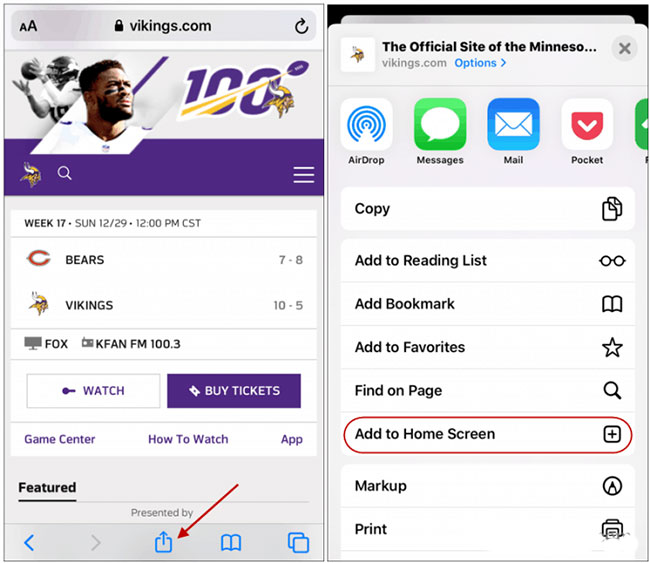 Next, enter a name for your shortcut and then press the . button Add. The website icon will now be displayed as a shortcut on the home screen – just like an app. When you press the shortcut, the page opens in Safari.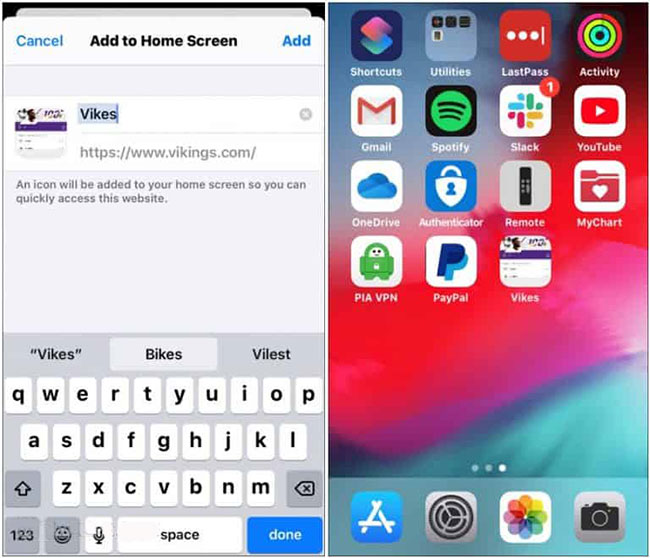 The process is similar on iPad. But button Share located in the upper-right corner of the toolbar, next to the address bar.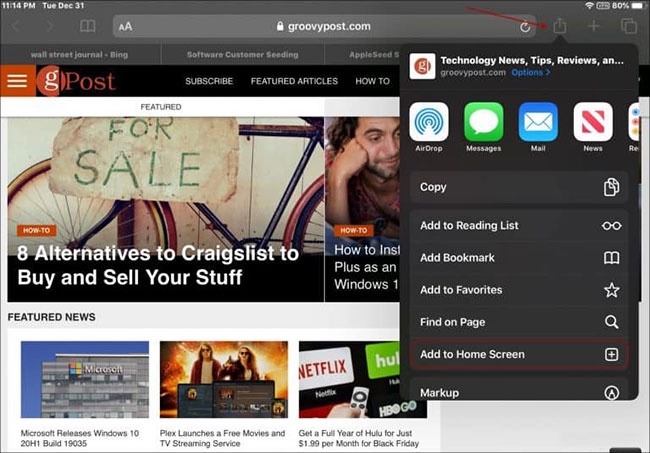 You can add any page you like, and when you tap it from the home screen, it opens in Safari. In some cases, the website's icon will look exactly like the app's. The only way to know that Spotify, YouTube, and PayPal aren't actual apps on a phone is to launch them.
Use the web version of the site
When you install the app, you need to be aware that it may be mining your data in the background, like forwarding your location, usage and more telemetry data to the company that created the app, and then they will be sold to advertisers.
So check the apps you have installed and your actual needs. You can replace the use of some applications by adding the corresponding web page to the home screen.
This will help save storage space on the device and not overwhelm it with tons of apps. This can also improve battery life as apps don't run background processes and use up device resources.
You can refer to some more articles below:
Good luck!
Source link: How to save a web page to the home screen on iOS devices?
– https://techtipsnreview.com/