NOTE: Welcome to the Knowledge Sharing Blog! If you encounter any errors during use, such as error in download link, slow blog loading, or unable to access a certain page on the blog … please notify me. via Contact page. Thanks!
You may not know it on the operating system Windows 10 is available Timer WiFi feature there. I have been using Windows 10 for quite a while now, but I have to confess that I have just learned about this feature
Job Timer to turn on Wifi on Windows 10 Needless to say, you will probably know its effects, right? Yes, I think its main effect is to manage someone's internet usage. For example, your children or the manager of a relative …
But perhaps it only works for those who are less computer-savvy, but for those who use computers regularly, they will probably know how to reactivate. Using this feature, many people may not know it, but turning it off, I think it will be easier ?
Read more:
Timer to open / use WiFi on Windows 10
OK, back to the main problem in this article, that is the timer to open WiFi on Windows 10. How to do extremely simple, please refer to the following steps:
*** Method 1 ***:
+ Step 1: First you need to turn off WiFi first, you do as shown below ..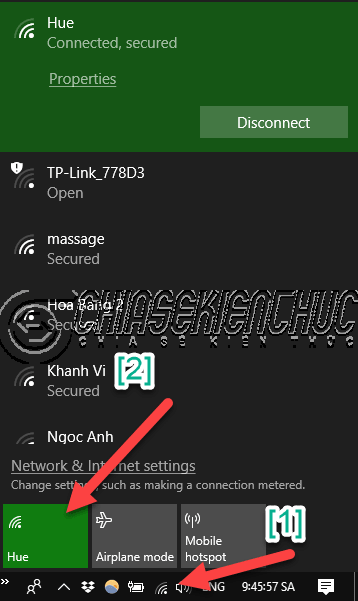 + Step 2: After turning off Wi-Fi, now will appear a line called Turn Wi-Fi back on as shown below.
Here are the options available to you that are 1h, 4h and 1 ngày. So you can schedule Wi-Fi up to 1 day.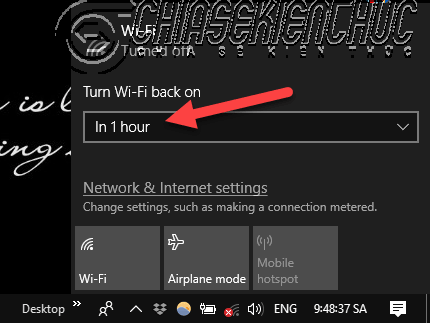 Done it ? now to re-assign Wi-Fi, just click on the Wifi icon and you're done. It will light up as shown below.

*** Method 2 ***:
In addition to how to turn on the Wi-Fi timer as instructed above, you can do the following 2:
Perform: You press Windows + I to open the dialog box Windows Settings up => Then select Network & Internet.
Next you select the item Wi-Fi as shown below => then you turn off Wifi by switching the switch to OFF => choose a time to automatically re-enable Wi-Fi in the cell Turn Wi-Fi back on.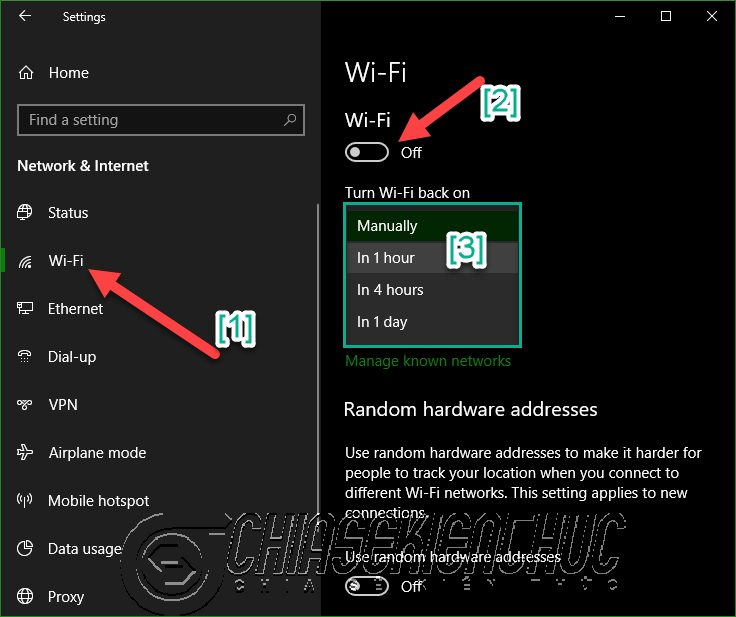 Epilogue
Yes, I just gave you very detailed instructions How to schedule Wi-Fi on a Windows 10 computer Alright. A small feature but I think it's also very useful in many cases ?
Hope this article will be useful to you, wish you success!
Kien Nguyen – techtipsnreview
Note: Was this article helpful to you? Don't forget to rate, like and share with your friends and relatives!
Source: How to schedule WiFi on Windows 10?
– TechtipsnReview