Google Docs supports an extremely useful quick share feature that many people don't know about, which allows sending open documents directly as an email. You can use Gmail or any other email client to send documents. Find out how to do it right here.
There are many ways to send Google Docs documents as email
To send a Google Docs document as an email, you can use an option in the Google Docs associated with your Gmail account. Or, if you want to use another third-party email client, you can download the document to your device and then attach it to an email in your email client. All in all, this process sounds complicated, but it's actually very simple.
Send Google Docs Documents Directly as Emails with Gmail
On a Windows, Mac, Linux or Chromebook computer, you can use the Google Docs website itself to email someone a document. This will send your document as an attachment via Gmail.
First, open any web browser on your computer and launch the Google Docs page. Next, select the document that you want to send as an email.
On the document's edit screen, navigate to the menu bar area and select File > Email > Email This File (send this file by Email).

The email with the Google Docs document as an attachment has now been sent. Recipients simply open their inbox to download the file. Very handy!
Send Google Docs documents directly as email with another email client
If you want to use an email service other than Gmail to send Google Docs documents, download the document file first. Then, attach the file to the email in the email client you want to use.
To do so, first open the document you want to submit on the Google Docs page. On the edit screen, select File > Download. Then select the file type you want to download.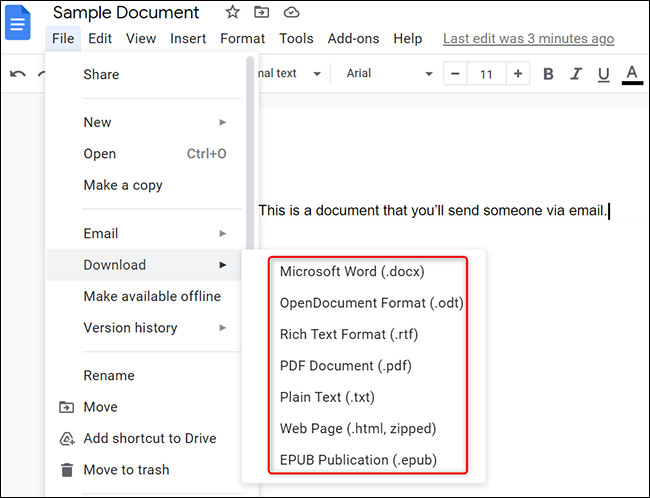 Window "Save" will open, allowing you to download your Google Docs document file. In this window, choose a folder to save your file, enter a name for the file and click "Save".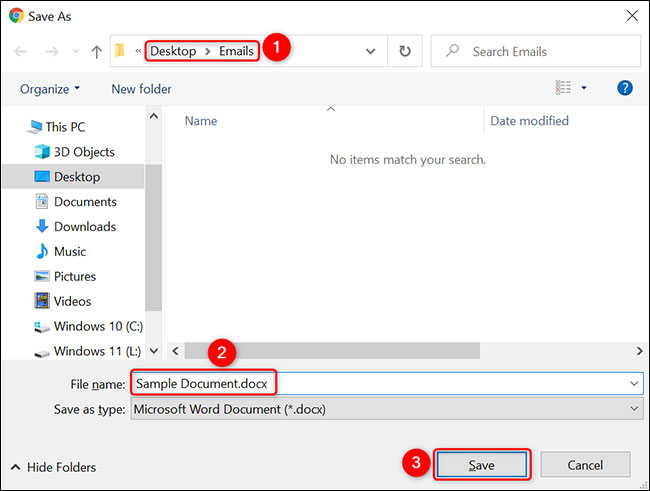 This document file is now saved locally on your computer, in the selected format.

To send this Google document to someone, simply compose a new email in the email client you use, then attach the document file to the email and send it.
Hope you are succesful.
Source link: How to send a Google Docs document directly as an email
– https://techtipsnreview.com/