Occasionally, you will encounter an application or game that asks you to do something called "Port Forwarding". Without Port Forwarding, "inbound" traffic and data coming from the Internet will not be able to communicate with the application/game and you will not be able to perform some of the software's Internet-based functions. This tutorial will show you how to set up Port Forwarding in Windows.
Note: you may also need to set up Port Forwarding on your router. Refer: 6 Simple Steps to Install Port Forwarding on Router for more details.
Setting up Port Forwarding on Windows
First, press the . key Win on the keyboard, then type firewall go to search menu menu Start and click Windows Defender Firewall.
On the left, click Advanced settings to open the window Firewall rules. Since port forwarding is often related to inbound traffic (i.e. traffic to PCs from data centers or corporate servers), click Inbound Rules on the left.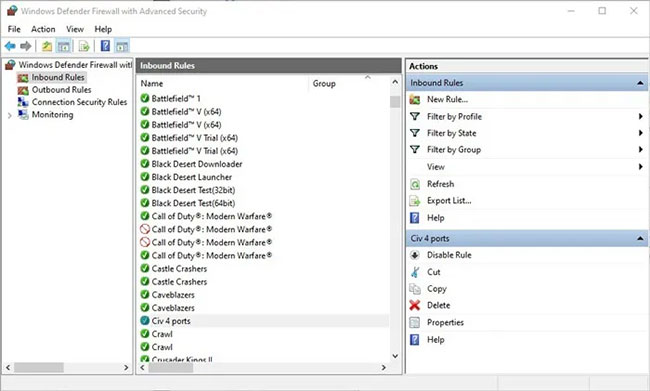 If you've been using your PC for a while, you'll see a long list of "rules" in between, which apply to the different apps, services, and software that you allow to deliver traffic to your PC. mine.
To see how ports work, right-click an entry in the list and select Properties.
You'll see the protocol type (usually TCP or UDP, although there are various alternatives) as well as Local port – the port in the firewall to which you are allowing connections.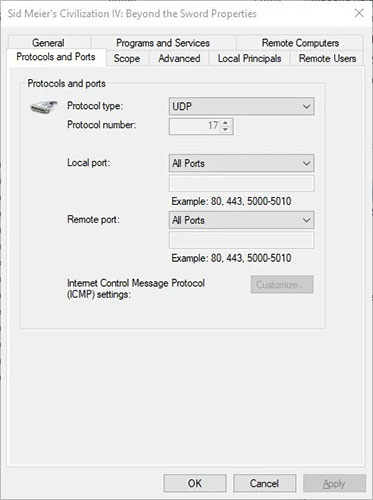 What's really important here is Remote port, is the port that the client (application, software trying to connect to you) uses to connect.
For most applications, as shown above, a remote port is randomly assigned by the client, so it defaults to All ports on the Windows firewall.
Create a new gate rule
Click New Rule on the right, then in the new window click Port. Choose whether the connection will use TCP or UDP (any application that requires you to forward should have a protocol specified), then select the ports you want to open.
You can allow "All local ports" or specify which local port to open. You can specify a port, a range of ports, or select several ports (separated by commas).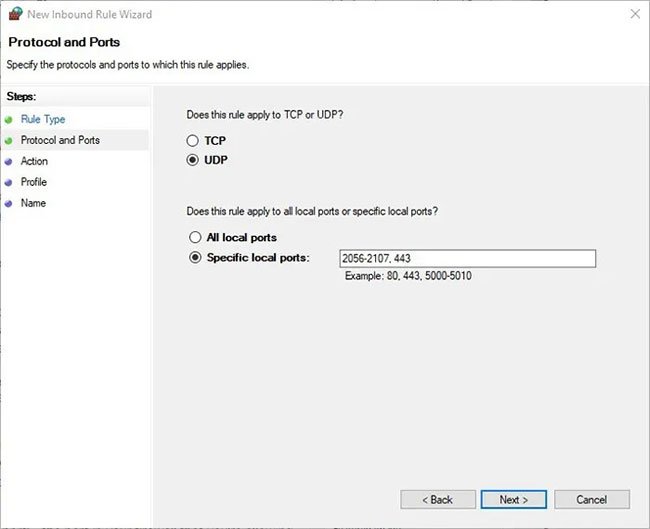 Click next, then click Allow the Connection. Choose whether the connection will apply on your domain, your private home network, or a public network location (not recommended for the sake of security). On the next screen, give the rule a name.
Once created, the rule will be in the list Inbound Rules big window Advanced Security.
The new rule will now be in the list of incoming rules, where you can double-click it to modify it, making it only apply to specific programs and services, etc.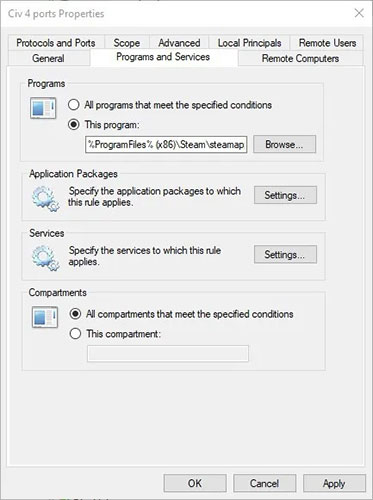 At any point, you can right-click the rule and select Disable or Delete.
Now, you know how to set up Port Forwarding in Windows!
Hope you are succesful.
Source link: How to set up Port Forwarding in Windows
– https://techtipsnreview.com/