On Samsung Internet, there is a feature to show open tabs under the address bar for quick access to tabs, by swiping right or left to find the tab to open. This feature is not only useful for large-screen Samsung devices such as Galaxy Z Fold 3, Fold2, Galaxy Fold, but even normal Samsung phones should use this setting. The following article will guide you to display tabs under the address bar of Samsung Internet browser.
Instructions to show the tab bar on Samsung Internet
Step 1:
At the interface on the Samsung Internet browser, click 3 dashes icon in the bottom right corner of the screen. Next we will click on Settings.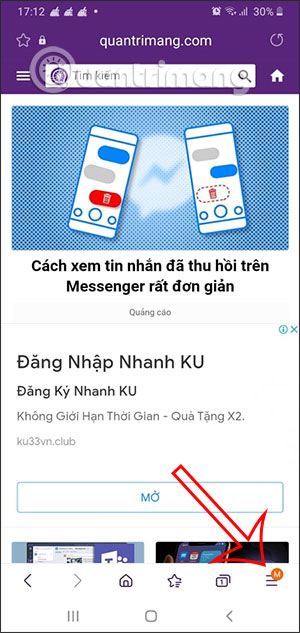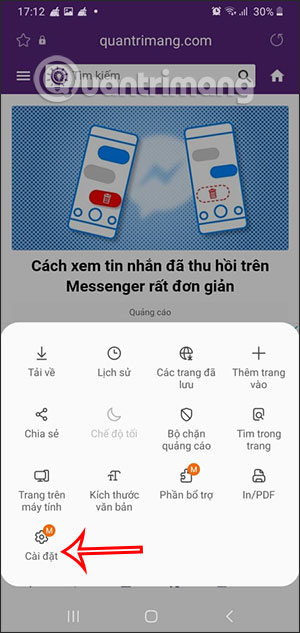 Step 2:
Switch to the new interface, we scroll down and then click on Item Interface. Continue, the user will find and click on setup Show Tab bar under the address bar to proceed to turn on the Tab bar.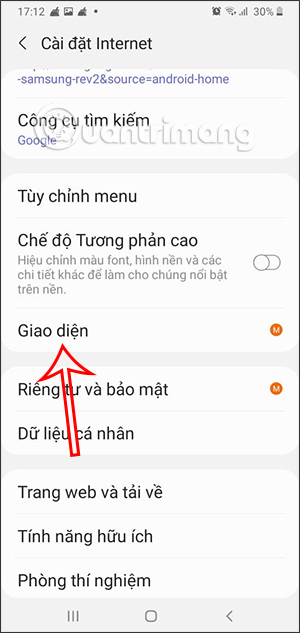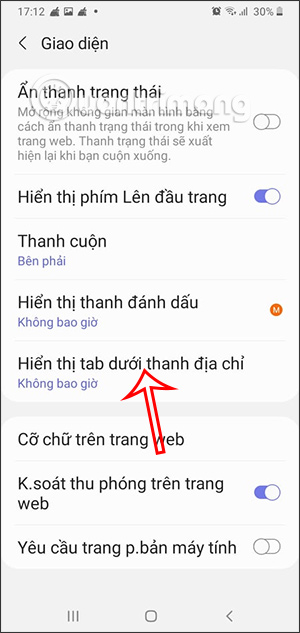 Step 3:
Now we will see this option in Never mode, you Click Always to use the tab bar display under the Samsung Internet browser address bar.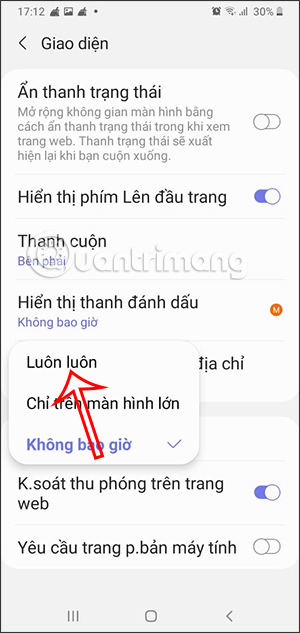 Step 4:
Back to the Samsung Internet interface, we access the website as usual. To open another tab just tap plus icon to add tab is to be.
The tabs are all displayed separately under the browser address bar as shown below. If you want to go to another tab, just swipe right or left on the tab bar.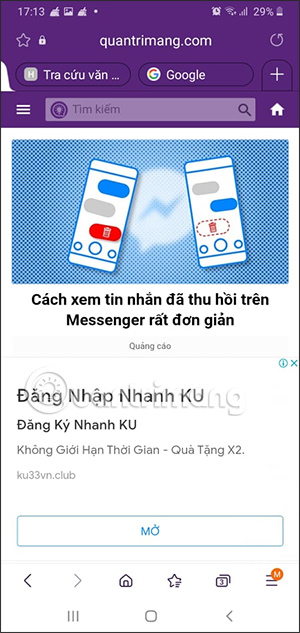 Source link: How to show tabs under the address bar on Samsung Internet
– https://techtipsnreview.com/