Securing your privacy when browsing the web is very essential, not only with web browsers on computers but also with browsers on phones. Quiet is a security enhancement application for the Safari browser. The application will block cryptocurrency miners, trackers and user data analytics from Facebook and Twitter. The following article will guide you how to use the Quiet application on iPhone.
Safari web browsing security guide
Step 1:
Users install the Quiet application for Safari on iPhone or on Mac according to the link below.
Step 2:
The interface of the Quiet application is very simple. By default, all features are enabled for use, including blocking social networks (Facebook, LinkedIn, Twitter, Instagram, Pinterest, Google+, Tumblr), blocking virtual currency mining (Crypto Miners), blocking comments (Comments), block unnecessary related content (Relevant), block large fonts (Fonts). Blocking large fonts to speed up browsing on Safari.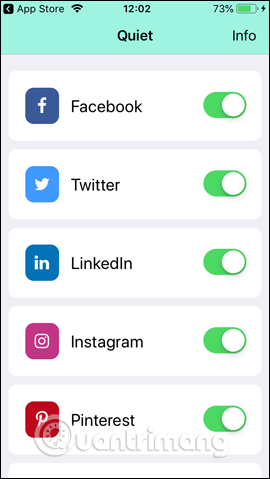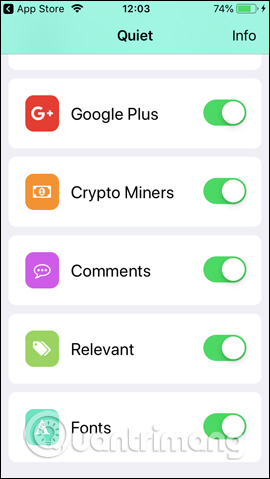 Step 3:
Return to the interface on the device, click Setting then choose Safari web browser. The user then navigates to the item Content Blocker already Activate the application Quiet on the browser. So you have finished activating the Quiet application.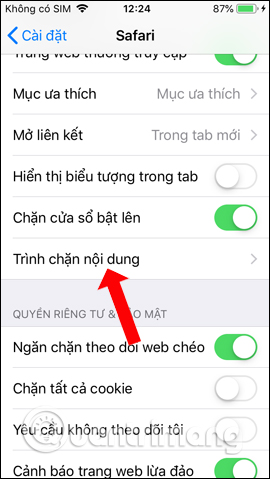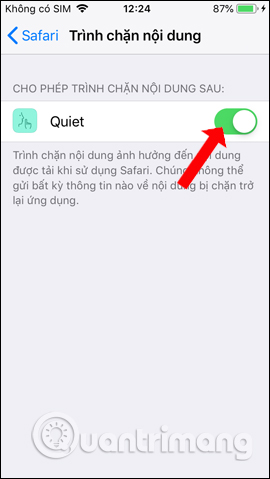 After integrating Quiet into Safari, the application will work as soon as the user browses the web. Browsing speed will be improved when the application blocks slow files, privacy and safety when browsing the web is also significantly increased.
See more:
Wishing you success!
Source link: How to speed up web browsing, block cryptocurrency mining on Safari
– https://techtipsnreview.com/