What is Account Control (UAC)?
UAC is an abbreviation for User Account Control this is a core security feature of Windows from Windows Vista and up. This feature helps prevent unauthorized changes on your computer, if you want to change, you must have Admin rights.
When you install a certain program or application, you often see the message Do you want to allow this app to make changes to your PC? This is a message asking if you want to install the program, which you can only agree to as the administrator of the computer. This will help your computer avoid unwanted settings as well as remote controls that want to access your computer and want to add a certain program to monitor the computer.
Advertisement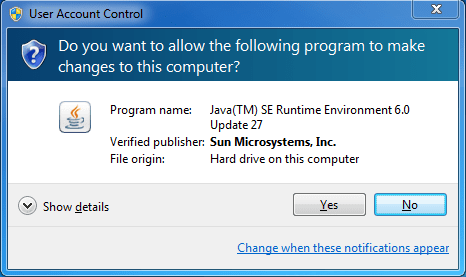 Sometimes using this function, you feel uncomfortable because the computer often appears a notice board, but it is recommended that for important data machines you should not turn off UAC on windows.
How to turn off User Account Control (UAC) on Windows 10
To turn off UAC on Windows 10 we need to find Change User Account Control settings, there are 2 ways to do it:
Advertisement
1. Use Search: Click on Cortana, or click Start, type there UACopen Change User Account Control settings up: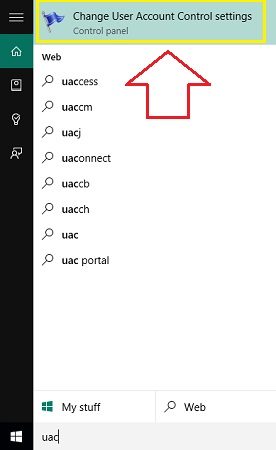 2. Access the Control Panel, by pressing Windows + X, press P or right-click Start and select Control Panel. Continue on User Account -> User Account -> Change User Account Control settings:
Advertisement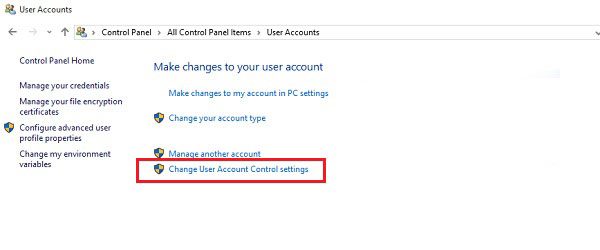 3. Off UAC by dragging the slider to the bottom and OK: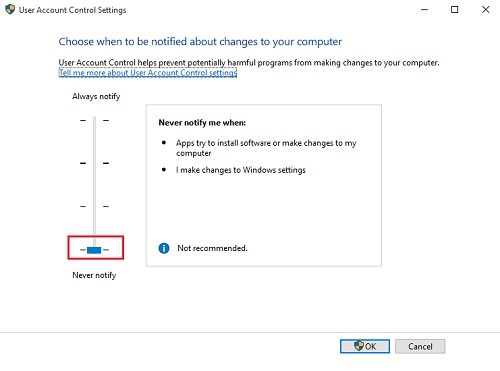 That way you have successfully turned off UAC on Windows 10. This method can also be applied to other versions of Windows.
See also: Instructions for 3 ways to turn off Windows 10 update permanently
Source: How to turn off User Account Control (UAC) on Windows 10
– TechtipsnReview