NOTE: Welcome to the Knowledge Sharing Blog! If you encounter any errors during use, such as error in download link, slow blog loading, or unable to access a certain page on the blog … please notify me. via Contact page. Thanks!
This article I will guide you in detail how to upgrade (Upgrade) from Windows 7/8 / 8.1 license "real"To Windows 10 using the tool Windows Media Creation Tool provided by Microsoft.
Why do I say copyright is "real"? "Real license" here means that your computer has a built-in copyright in your computer or you buy a key to activate, but those using CRACK will not be able to upgrade this way.
Read more:
#first. Upgrade, upgrade Windows 7/8 / 8.1 to Windows 10
+ Step 1: Getting to the main point in today's post, you first need to come in or come in to download the Windows Media Creation Tool to use.
Important Note: If you want to upgrade to Windows 10 in this way, the partition containing the operating system must be at least 30GB free, the smaller will report that error.
+ Step 2: After downloading, right-click on the Windows Media Creation Tool icon and select Run as adminstrator to start the Tool.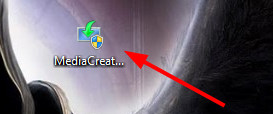 + Step 3: The main interface of the Tool will have 2 choices for you:
Upgrade this PC now: Start the upgrade process and do not need to enter the key to activate (that is, will install Windows 10 directly to your computer).
Create installation media for another PC: If you choose this option, you will install from an iso file or from a disc and must enter the key to activate.
If your computer has a genuine license, check the option Upgrade this PC now To perform the upgrade now. Because my computer is not a "real" copyright, I check on option 2 ?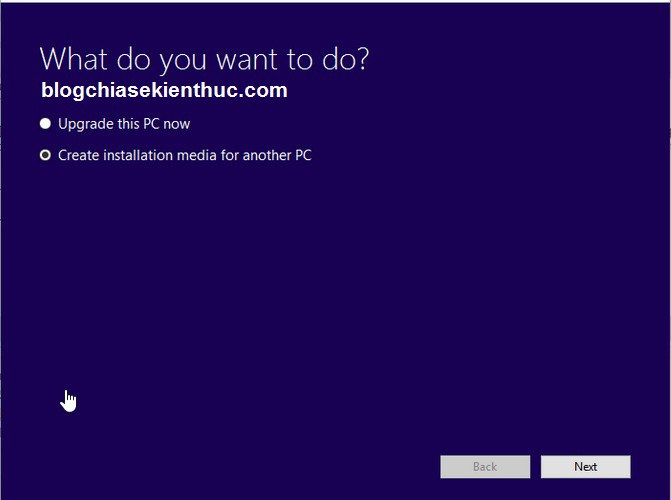 Tips: Check the option Create installation media for another PC and press Next and you can download the file *.iso Windows 10 directly from MS already ?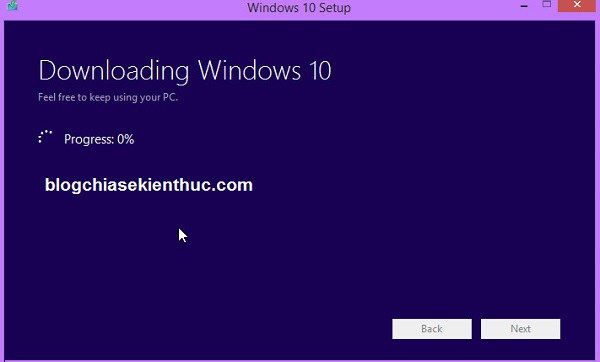 + Step 4: The next step is to choose the same settings as your current version of Windows, then press Next.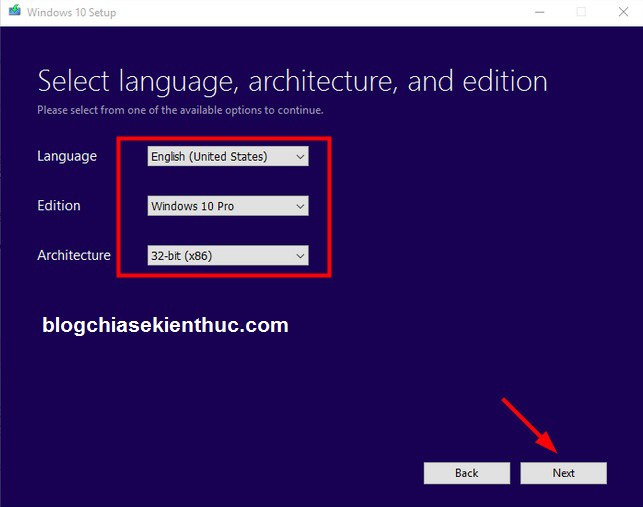 + Step 5: After downloading the Win 10 iso file from MS you proceed to burn it to disk or extract to USB.
Then plug the usb into the computer to proceed with the upgrade. You choose USB Flash driver or ISO file is up to you, I will choose ISO file and click Next to proceed with the installation.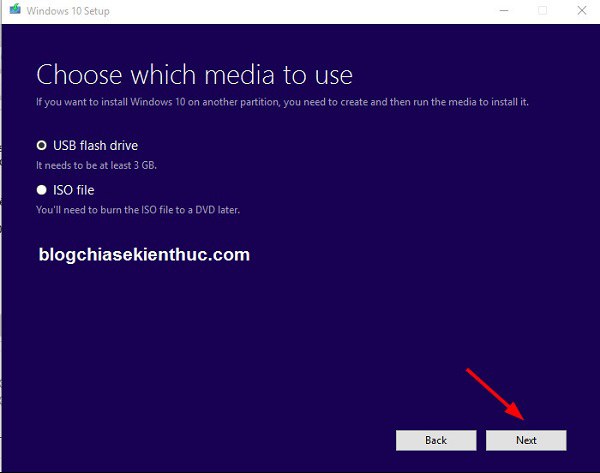 + Step 6:
At this point, you should upgrade, nothing difficult, right ?
#2. Fix some errors when upgrading to Windows 10
Error "Something happened"
An error that many people have when upgrading manually from Windows 7 or higher> to Windows 10 is the error message "something happened". This error is caused by a language mismatch between the computer and the Win 10 setup file you downloaded. To fix this, do the following:
+ Step 1: Enter Control panel choose Language and region Or open the Run dialog box and enter intl.cpl and press Enter.
+ Step 2: Next you go to bab Location choose United States, continue to tab Administrative click on Change system locale.. and change the language to English (United States).
+ Step 3: OK. Now restart your computer and run the "Windows Media Creation Tool" again under the administrator (Run as adminstrator) and remember to select the language as "United States".
Error 0x80070006 0x2000C. The installation failed in the SAFE_OS phase with an error during Apply_image operation.
I don't know if there is a better way, but for the time being, you use Winrar to extract the Windows 10 iso file to another partition of the partition containing the operating system and then run the file Setup to install as normal.
Updatting… .. I will continue to update other errors in this article
# 3. Epilogue
So I have finished the instructions for you How to manually upgrade Windows 7/8 / 8.1 to Windows 10 operating system by tool Windows Media Creation Tool Alright.
This upgrade method is also a form of installing Windows directly from the hard drive, so after the installation is completed it will generate a folder called old Windows on the operating system drive, this folder contains old windows, so the size of the it's quite large, up to 10 GB.
That is why we need to delete it to regain hard drive space. You follow how to do in the next article from techtipsnreview on this issue.
Hope the article will be useful to you! Good luck!!!
Kien Nguyen – techtipsnreview
Note: Was this article helpful to you? Don't forget to rate, like and share with your friends and relatives!
Source: How to upgrade Win 7/8 / 8.1 to Windows 10 successfully 100%
– TechtipsnReview