The phone can be used as a replacement for a genuine document scanner thanks to today's high-resolution camera technology and hardware. In addition to being a handheld scanner, the phone can also be turned into a fax machine, PDF converter, text extraction tool, data sharing cooperation platform.
And you can do all that when you install CamScanner software. Let's find out How to use CamScanner Follow the detailed step-by-step instructions in GhienCongList's article below.
Advertisement

How to use CamScanner to scan documents
CamScanner is said to be a great application trusted by more than 400 million people around the world, for everyone from businessmen, students, designers, artists to travelers.
To download CamScanner to your phone and use it as a handheld document scanner. The easiest way is to find and download the app from your phone's app store (Google Play Store or App Store depending on the device you use).
Advertisement
Or you can refer to the quick download link below: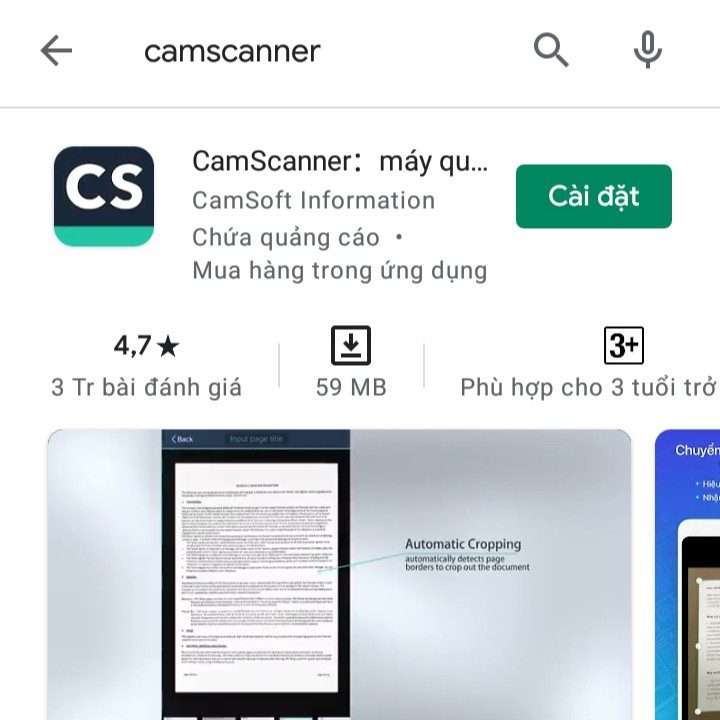 Advertisement
After successfully downloading the application to your phone. Let's start with the most common use of CamScanner, which is the image scanning function. To scan images with CamScanner, we perform the following steps:
1. First, allow CamScanner to access photos, media, and files on your device on first startup.
2. Click the camera icon in the bottom right corner to start scanning (scanning) the document to convert to file formats on your computer such as DOC, PDF, etc.
3. Bring your phone camera close to the document you want to scan, make sure to place your phone directly in front of the image and in good light.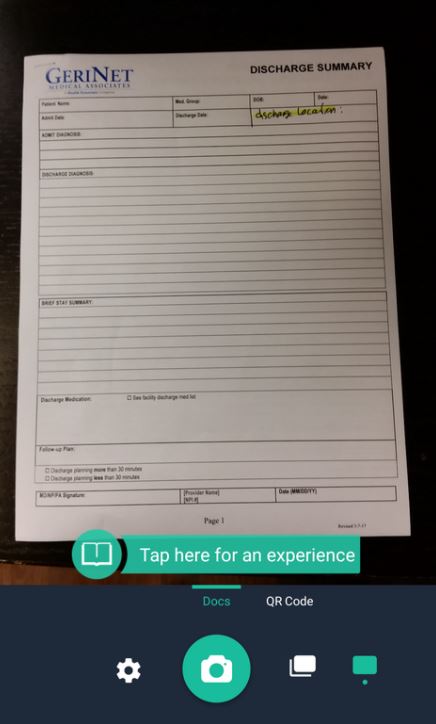 4. Adjust the document to your liking to ensure that no information is missed during the scanning process.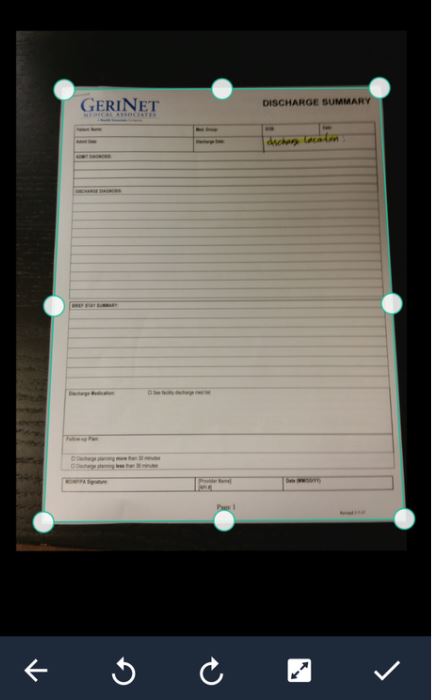 5. Rename the scanned image, and you've got a new document to format in whatever file you want.

That's how to use CamScanner to scan photos, you can simply manipulate and quickly get a document file (PDF, DOC, JPG, …) to send to colleagues or bosses.
Set scan file format on CamScanner
Documents after being scanned with CamScanner will be saved in the default PDF format and saved to the phone's internal memory.
So, if you want to change these settings like changing the scan file format to JPG, do the following:
In the main page when opening the CamScanner app, tap the scanned files to manage documents.
Click the button PDF at the bottom to create a PDF file (or other files depending on your needs).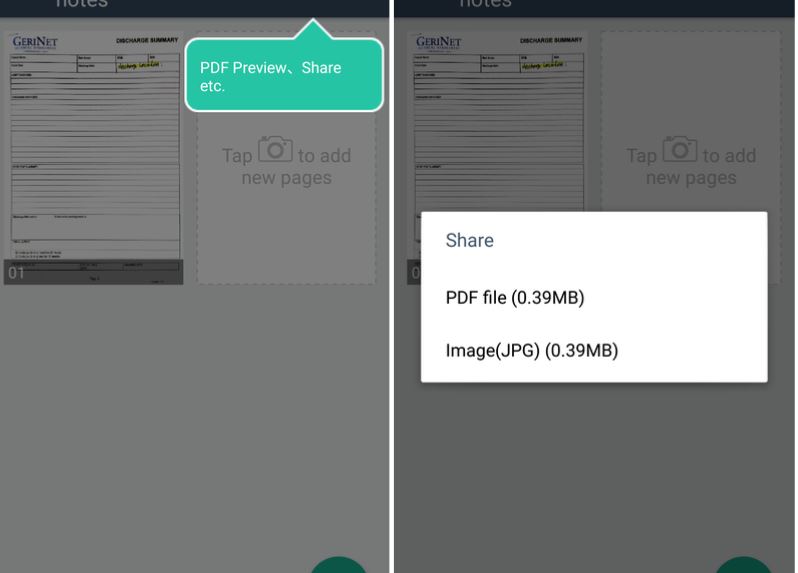 How to merge multiple photos into 1 file on CamScanner
Another way to use CamScanner that you should know is that you can merge multiple photos into 1 file on CamScanner simply with 2 steps:
1. Select a photo you want to add more photos to the same file, click the camera icon at the bottom to add photos.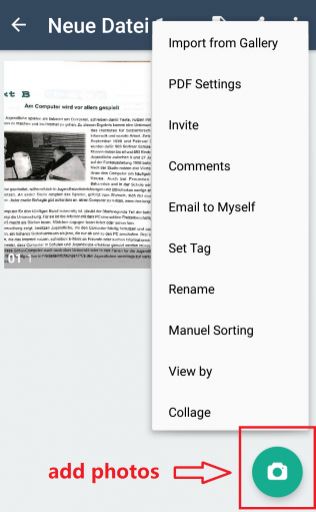 2. Tap the photo icon at the bottom next to the camera to add the number of photos you want.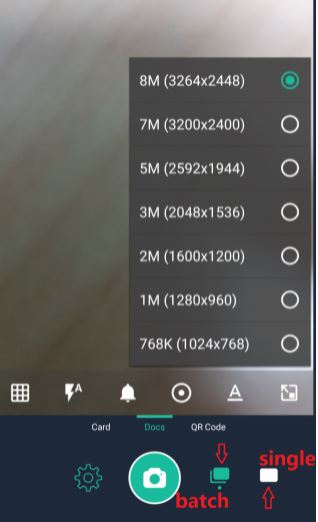 How to send scanned files via email by phone
The main purpose of scanning documents or images is to convert paper documents into digital documents for easy emailing at work or school.
After you have scanned the image and got a satisfactory document, how do you send it?
How to send scanned files by email can be done as follows:
1. Touch the document preview button, the PDF sharing screen will be displayed, select the file to send then select Outlook to send documents by email.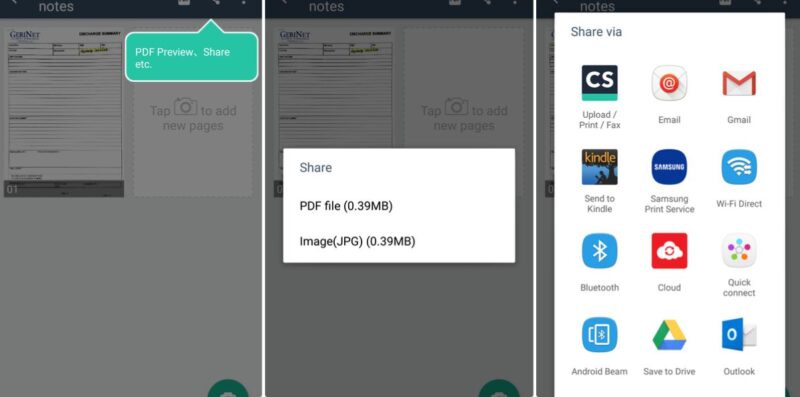 2. Compose an email with the scanned document attached, and send.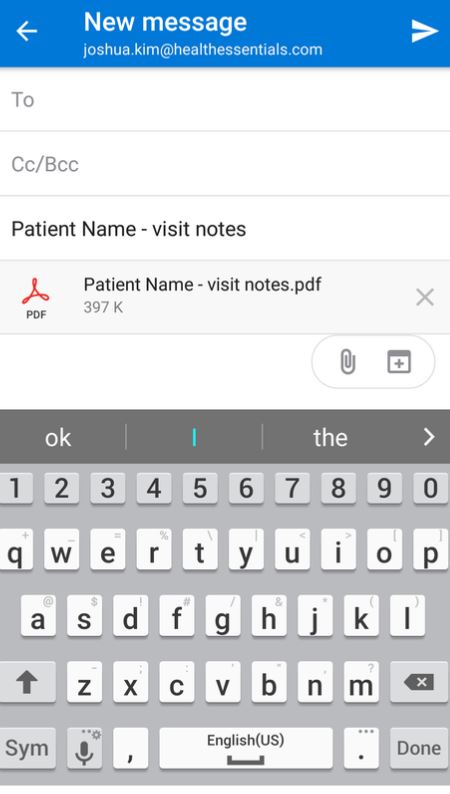 So you can send documents that you scan from CamScanner software via email to your phone.
How to remove the word Scanned by CamScanner on the phone
The text "Scanned by CamScanner" is created as a watermark with a free account of the CamScanner app.
You can completely remove the word "Scanned by CamScanner" or appear on scanned files on your phone with the help of some applications like Microsoft Word (or Adobe Render) on your phone.
Save your images in CamScanner in PDF file format.
Open the saved file with pre-installed Microsoft Word, now your image will automatically convert to word file and you can delete the words "Scanned by CamScanner" on your phone.
Or you can use the watermark removal page from pdffiller.com to do this online without any installation software on the phone.
With a CamScanner application, you can turn your beloved phone into a handheld scanner, fax machine, PDF converter, Text extractor, and simple and convenient data sharing collaboration platform.
With the sharing of GhienCongList above on how to use CamScanner to perform operations such as scanning documents, how to scan documents to pdf, convert images to PDF, … will help you in optimizing your phone. mine.
See more:
If you find this article sharing how to use CamScanner useful, please Like and Share so that the editorial team can produce more quality content.
Source: How to use CamScanner to quickly scan PDF documents to your boss
– TechtipsnReview