MobiDrive is a file storage service similar to Google Drive, which helps you store all files with 5GB completely free and can be upgraded to 1TB. We can use MobiDrive to save data with unlimited formats or read some types of files right on MobiDrive such as docx, pdf, or image files. The following article will guide you how to use MobiDrive to store files on your computer.
Instructions for using MobiDrive to store files
Step 1:
You access MobiDrive by following the link below to use MobiDrive on your computer.
https://mobidrive.com/
At the interface you click Go to MobiDrive to register for a user account.
Step 2:
Next, you choose how to register a MobiDrive account to use with the account registration support options as below.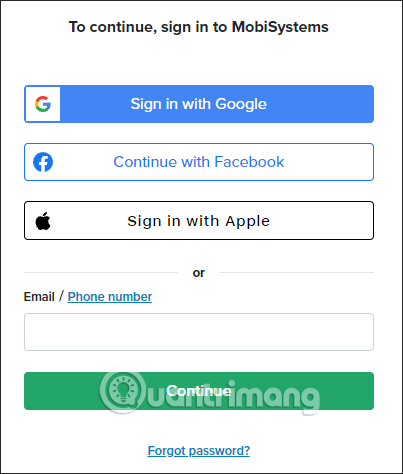 Step 3:
After successfully creating an account, you will be immediately transferred to the storage interface on MobiDrive service. To upload files to the website, you press Upload Files or drag and drop files into the MobiDrive interface. We can download files or folders to MobiDrive.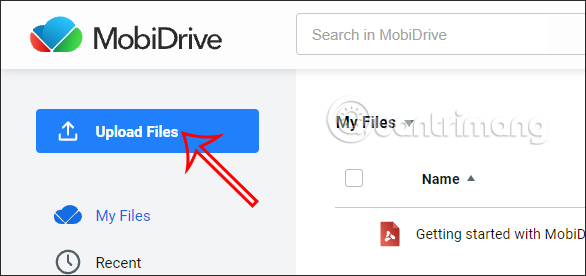 Now display the file download interface on MobiDrive. You can stop uploading files to MobiDrive at this interface by clicking Cancel All.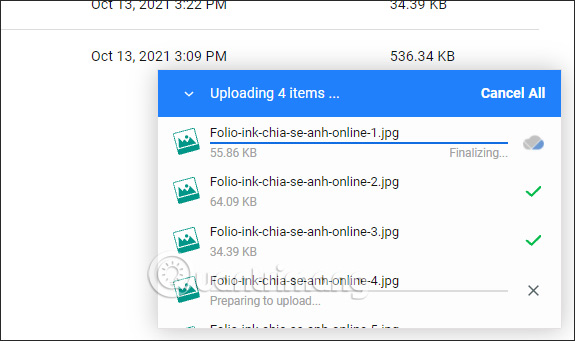 Step 4:
When clicking on the file uploaded to MobiDrive, at the top will display some optional icons as shown below.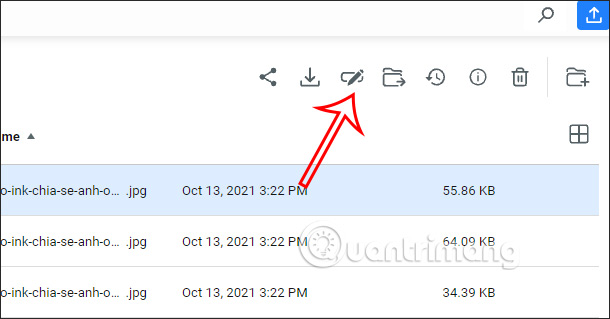 Step 5:
In addition, at the MobiDrive interface, users also have a number of different management items.
Recent: Files you opened to view and edit recently.
Backups: Files are backed up from MobiDrive on iOS and Android devices. You can install the mobile version that the site provides.
Bin: Deleted files will be kept here for 30 days and you can delete them immediately or restore them.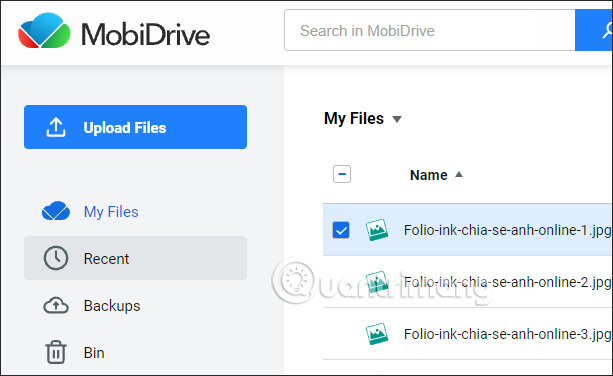 Thus, MobiDrive has a very simple and basic interface so that we can store and manage data on different platforms through a registered account.
Source link: How to use MobiDrive to store files on your computer
– https://techtipsnreview.com/