Working with multiple computers is not uncommon. For example, you might have a laptop and a desktop computer and be able to use them simultaneously. When you have two or more Windows computers running at the same time, it can be a bit lazy to move back and forth between them to access or control them.
To make it easier, you can share one keyboard and mouse with multiple computers using a simple software . As a result, you don't have to physically move to control the system. Here's how to use One mouse controls two computers.
Advertisement

1. Use one mouse to control two Windows computers
For those of you who both own and run the operating system window we will use software Mouse Without borders Developed by Microsoft itself to serve your "one mouse controls two computers" needs. You can view and download for free here.
Advertisement
After downloading and installing on both computers, at the start screen, select Yes on any computer and select No on the other computer.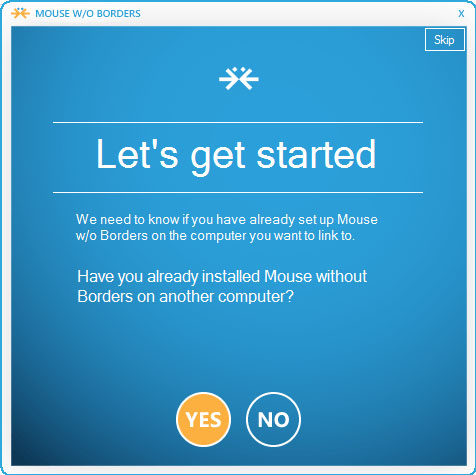 Advertisement
On the computer select YES, enter the secret code and the computer name is displayed on the computer select NO
Then, wait for the software to connect, if the window appears as shown below, then you have succeeded.
In addition to a mouse to control two computers, the software also allows sharing the keyboard, transferring documents and files copied from one computer to the other. Not only can sharing on two computers, the software also supports on many different computers.
Note: Only used for computers connected to the same LAN or Wifi. That is, when one of the connected computers goes out of the public network, it will be disconnected from the rest of the computers.
2. Use one mouse to control two Windows and Mac computers with ShareMouse
To control a computer running Mac OS and a computer running Windows operating system or both are Mac we can use ShareMouse software. Also a free software used to control, copy, transfer data between two or more separate computers easily.
To do that, first visit here to download the version suitable for each operating system..
Install ShareMouse one mouse control two computers on Mac
For Mac, double-click the installer to open the installer. Next, drag the app icon ShareMouse from left to right to the application folder:
To be able to use ShareMouse on Mac, we need to grant it some permissions, to do so, access System Preferences in the Applications section.
In the System Preferences window, select the item"Security & Privacy":
Click on the tab "Privacy", then click the lock icon in the lower upper corner of the window, enter your computer password. Next, find the "Accessibility" and click then select ShareMouse. This setting allows ShareMouse to work with your mouse and keyboard.
Next, look for the item " Full disk access " and add ShareMouse to the list of programs. This setting allows ShareMouse to use memory to transfer data between computers.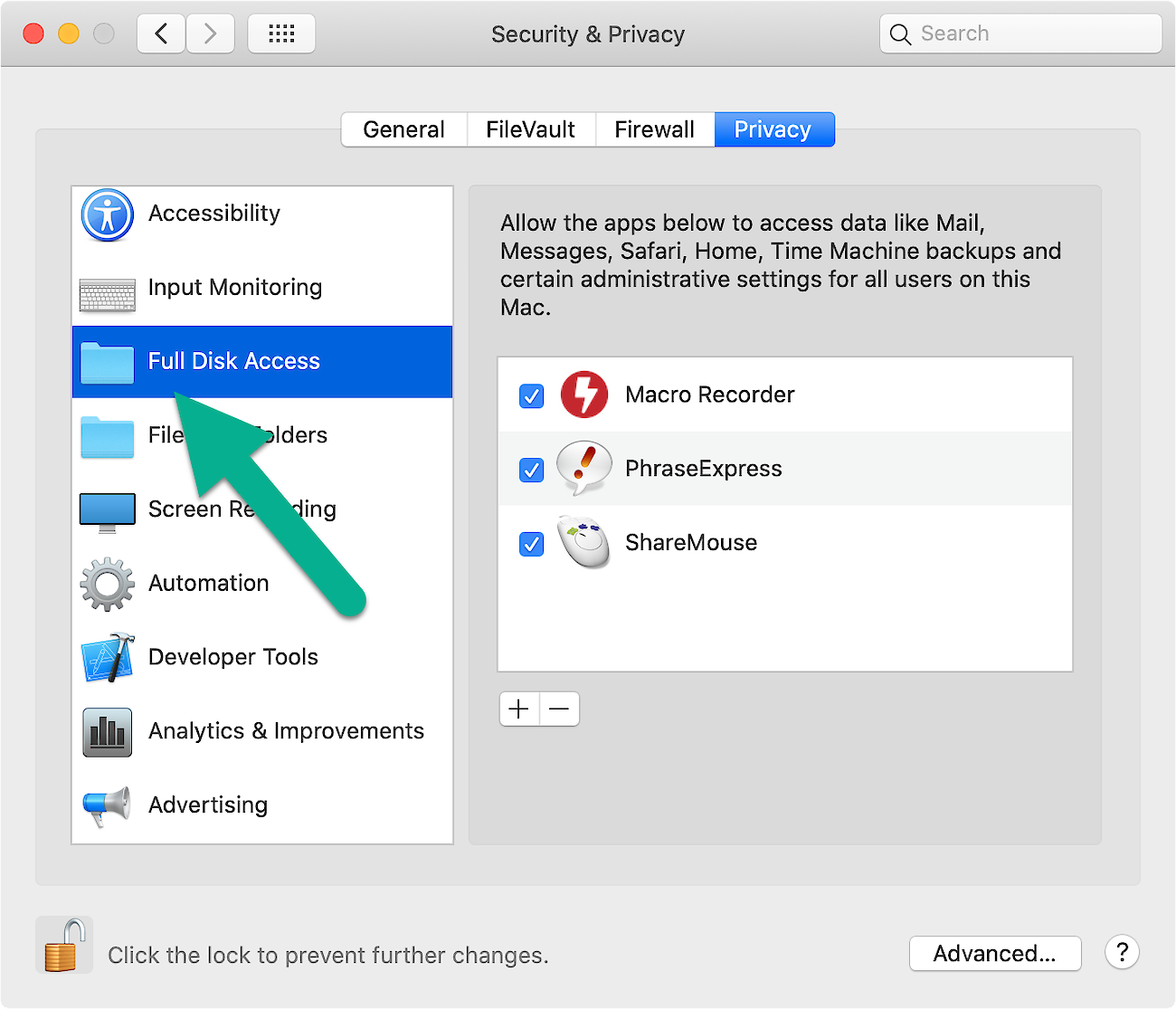 Install ShareMouse one mouse to control two Mac and Windows computers
Please install the same as above with the Mac.
On Windows 10 machines, we download Sharemouse and install as usual.
Adjust settings screen ShareMouse one mouse control two computers
After completing the installation, all computers with ShareMouse installed will automatically connect to each other. To set the control screen position, in ShareMouse's user interface, you can drag and drop the screen to fit the computer. Then click OK to complete the installation.
Above is how to use one mouse to control two computers on both Windows 10 and Mac OS. Thank you for following the article above, please leave a comment below if you have any questions about the article.
Reference: pcmag.com
Source: How to use one mouse to control two computers?
– TechtipsnReview