Pareto charts in Excel are also commonly used in Excel with other Excel chart types. This chart type is created from the Pareto principle, including vertical bars and horizontal lines to represent data in Excel data tables. Pareto chart in Excel will display in descending form in each column of data and automatically arrange the data displayed in the table. The following article will guide you how to use Pareto chart in Excel.
Instructions for using Pareto charts in Excel
Step 1:
First you enter the data into the Excel table, then apply black the entire data sheet. Keep clicking Insert item and then look down at Chart, tap the chart icon, and then select Pareto chart in Excel.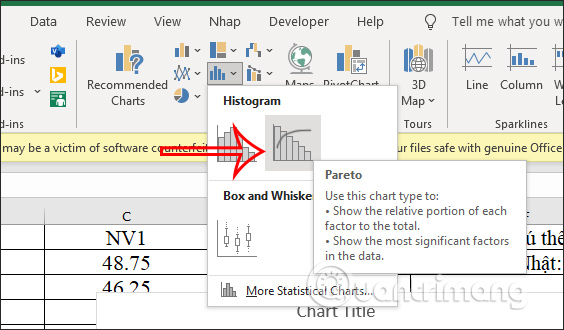 Step 2:
Soon you will see the Pareto chart created as shown below.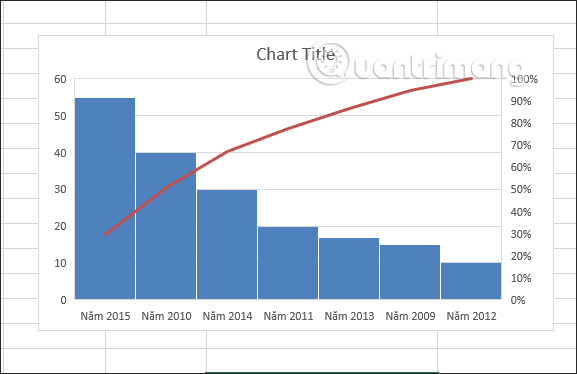 Step 3:
Next to us Enter a name for the chart in the Chart Title box. Then tap plus symbol at the chart to display the selection interface of the elements appearing in the chart.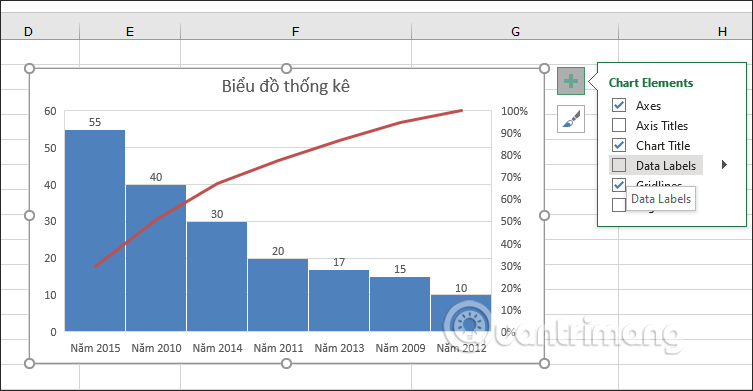 Step 4:
To adjust the display interface for the Pareto chart in Excel, click brush icon. This will display the interface with 2 items, Style and Color.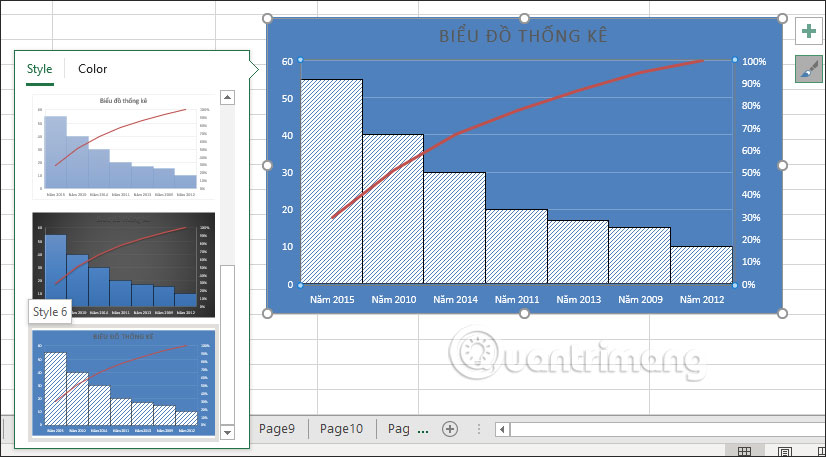 You can rely on this table to quickly adjust the appearance of the chart.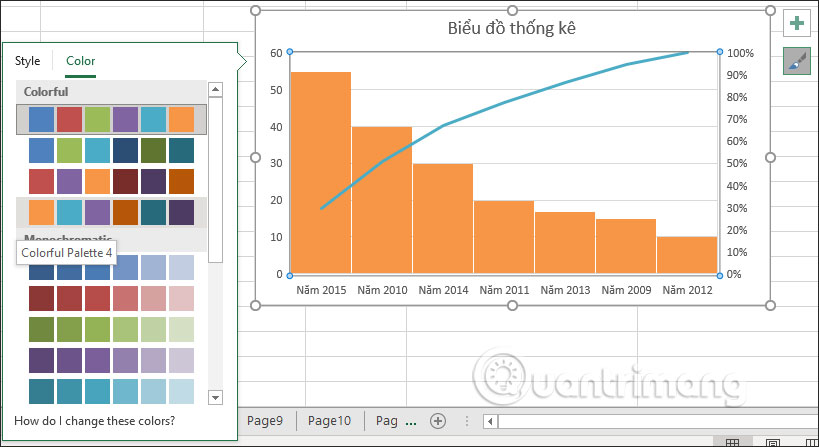 Step 5:
If you want to expand the customization of the chart, you double click on white area in the chart pane. Then on the right edge of the screen will display the interface as shown below.
Then we will have many options to change the chart such as choosing a background image for the chart, for example.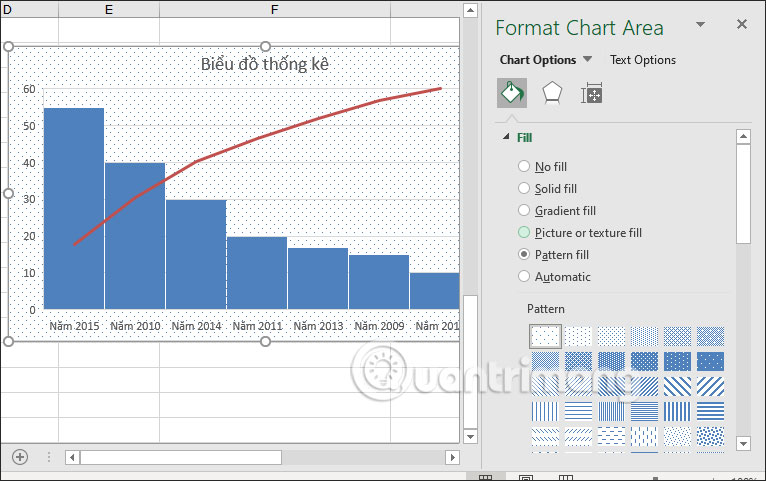 Source link: How to use Pareto charts in Excel
– https://techtipsnreview.com/