If you're new to or new to a Chromebook or Chromebox, it can be easy to get overwhelmed with notifications from websites, installed Android apps, and even notifications from your Android phone that you don't know. i connected. Thankfully, with Chrome OS's "Do Not Disturb" mode, you can completely silence annoying notifications instantly for a more focused workspace.
To enable "Do Not Disturb" mode on your Chromebook, first click the status area in the bottom-right corner (where the device's battery level and Wi-Fi signal are displayed).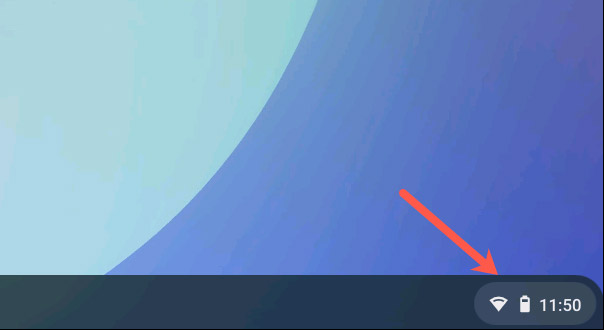 Quick Settings panel will pop up, here, click on the button titled "Notifications".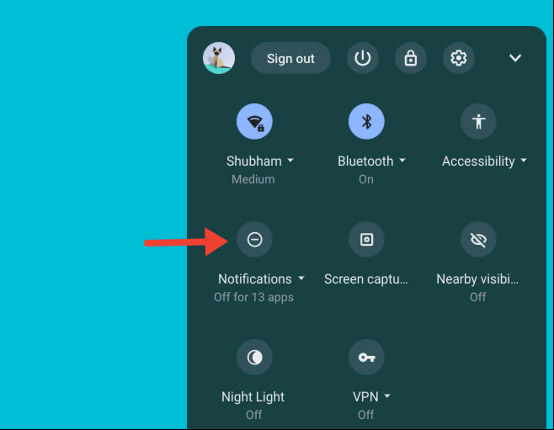 When you do this, your Chromebook will add a new icon that looks like a circle with a dash inside in the system status area. This indicates that "Do Not Disturb" mode is active on your Chromebook.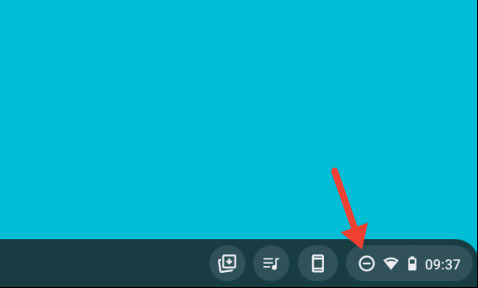 With the mode "Do Not Disturb" is turned on, the sound of all incoming notifications on the system will be completely muted. In addition, your Chromebook will no longer display a regular reminder in the lower-right corner of the screen for new alerts. However, you will still be able to browse all pending notifications in the list located above the board.Quick Settings".
If you don't want to completely turn off notifications from all services and applications on your system, Chrome OS also allows you to select specific apps and websites that you want to selectively mute.
First, open the Quick Settings panel again. This time, click the small down arrow next to the "Notifications".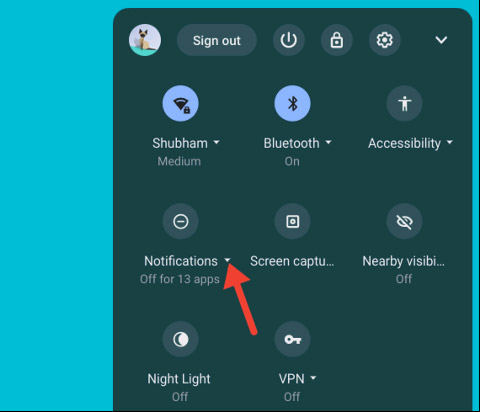 In the list "Allow notifications from the following", you'll find all the apps and websites that can send you notifications. Just uncheck the corresponding boxes next to the apps or websites you want to turn off notifications from.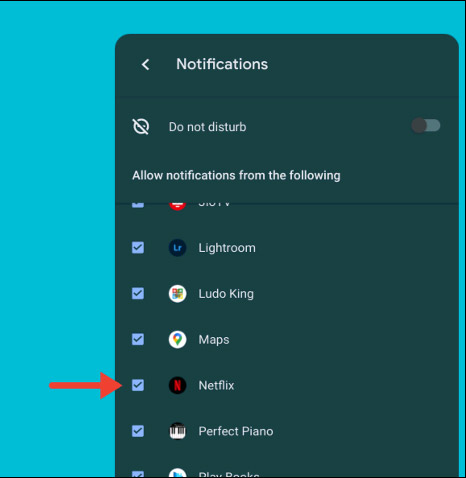 Make sure the button "Do Not Disturb" is off, as this button will apply on your personal settings, and automatically mute all notifications.
Source link: How to use the "Do Not Disturb" feature to turn off notifications on Chromebooks
– https://techtipsnreview.com/