Join TechtipsNReview.com to learn how to use the tool to delete multiple Posts at the same time on Facebook called Manage Activity, an extremely useful feature that this world's largest social network has recently launched to help users "clean up" quickly their personal page walls.
Facebook launches Manage Activity – Tool to make managing and deleting old posts easier
What is Guest Post? How to use Guest Post
How to delete multiple contacts at once on iPhone
Uninstall multiple apps at once on iOS 8 of iPhone 6 plus, 6, ip 5s, 5, 4s
Delete multiple apps at once in Cydia
To delete shared posts and statuses on your Facebook profile, now you won't have to spend hours, not having to use extensions, 3rd party support tools with a high level of accuracy. The security is not high to find those posts again with the extremely effective help of the feature Manage Activity that Facebook just launched.
Why delete multiple Facebook posts at once:
+ Clean up your personal page more neatly
+ Save time
+ Refresh my Facebook account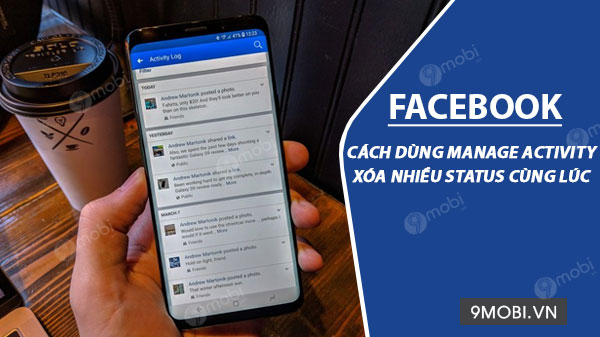 Delete old Facebook posts with just 1 tap with the Manage Activity tool
How to use the tool to delete multiple Posts at the same time on Facebook, Manage Activity
Attention: Currently, this Manage Activity tool is only available on the mobile version, Facebook Lite. PC version is not supported yet
=> Link download Facebook Lite for Android


=> Link Download Facebook Lite for iOS


1. Quick Guide
Into the personal page Facebook -> Select Activity Log –> Select Operations Management –> Find to post Facebook post to delete –>Leave
2. Detailed instructions
Step 1: Open Facebook app –> Tap Avatar to access the profile page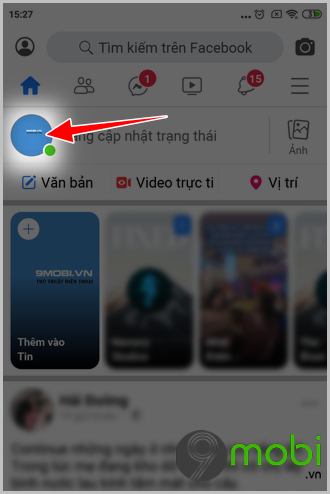 Step 2: Select 3 dots icon –> Select line Activity Log
Step 3: Find the card Operations Management –> Select Your writing
Step 4: Here will appear all the articles and shares that you have posted on your personal page.
If you want to see what the post or share is, just click blue link at that line.
Step 5: To delete multiple Posts at once on Facebook with Manage Activity, you Selective on the posts to delete -> Click Leave –> Select Have when you see the message displayed.
Step 6: Click function Garbage can –> Select the post which you just deleted in step 5 –> Click trash can icon .
Step 7: A message will appear, select Yes –>Enter password to confirm the deletion of multiple Posts at the same time on Facebook.
https://TechtipsNReview.com/cach-su-dung-cong-cu-xoa-nhieu-post-cung-luc-tren-facebook-manage-activity-26956n.aspx
Hopefully, by using this tool to delete multiple Posts at once on Facebook Manage Activity, you will "clean up" your personal page wall more neatly. Wishing you success. See more ways Delete Facebook comments in bulk as well as remove the Like button if needed.
Source: How to use the tool to delete multiple Posts at the same time on Facebook, Manage Activity
– TechtipsnReview