To see students participating in an online class on Google Meet, teachers can watch it right on the screen through student videos, or if you want to see a list of students, click on People. However, Google Meet can only show up to 4 people at a time. Or when changing the layout on Google Meet, you can only see 16 people at most. If the teacher wants to see all students in the class in large numbers, install the Google Meet Grid View utility according to the following article of the Network Administrator.
Instructions for using Google Meet Grid View
Step 1:
First, visit the link below to install the Google Meet Grid View utility on the browser.
Step 2:
After installing the utility, we proceed to create an online class on Google Meet as usual. Next, you send the class link for students to join.
Step 3:
Then at the browser address bar at the bottom, click Google Meet Grid View widget icon.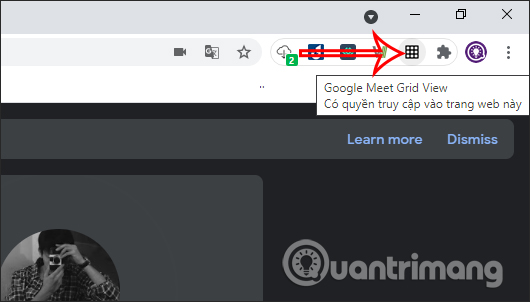 Next we will see a list of options as shown below, click on Enable Grid View to enable the feature.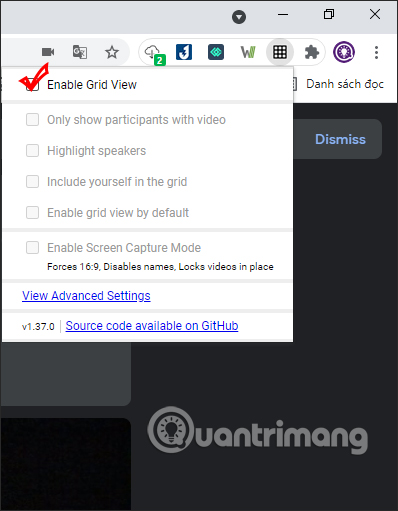 Step 4:
After you have activated the utility, below there will be more options for us to choose to use. You can make adjustments to make it easier to follow members of your online class, such as the Highlight speaker to highlight the teacher in the screen interface.
If you want to turn off this Grid View mode, then click the Enable Grid View option again.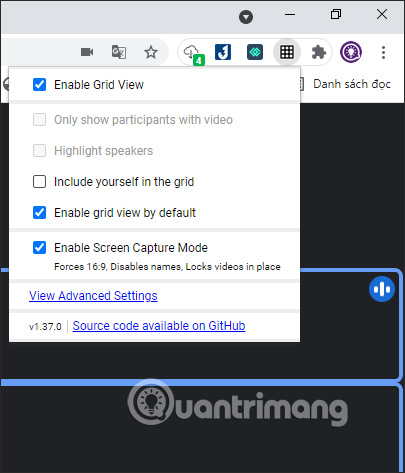 Source link: How to view members joining Google Meet using Google Meet Grid View
– https://techtipsnreview.com/