Location feature on iPhone will help the device use current location for apps that need to use location, or it will also save locations that we went through to review when needed. set. That feature called Significant Locations is available on iPhone. This feature assists Apple in improving location-related services. And this helps you to review important positions have passed. The following article will guide you how to view saved locations on iPhone.
Instructions for viewing saved locations on iPhone
Step 1:
At the interface on the iPhone you click Setting then click on Privacy section. Continue you click on the item Location services.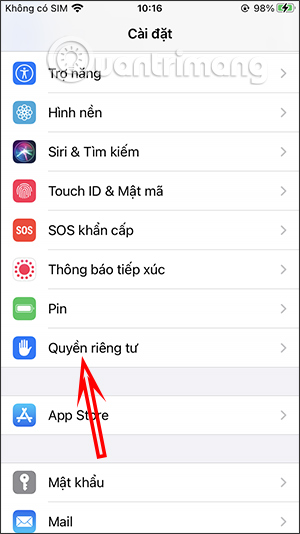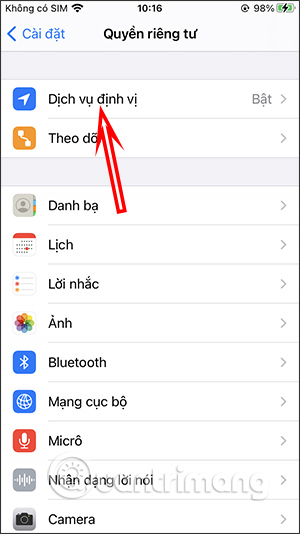 Step 2:
Switch to the new interface, you continue to click on the item Service system to see all settings on iPhone. In this interface we click on the item Important position to view all saved locations.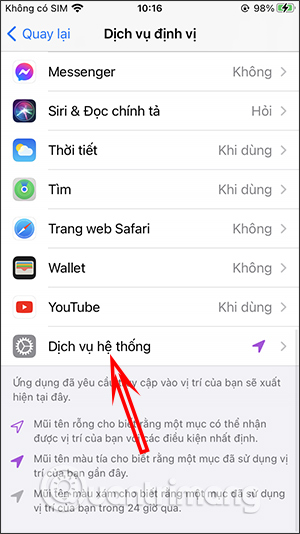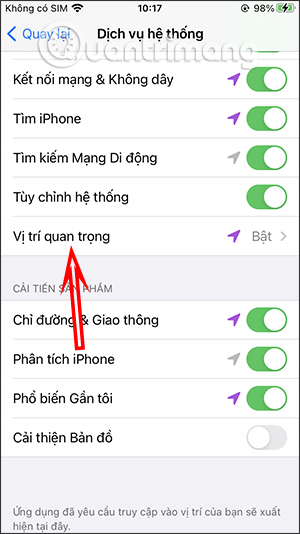 Step 3:
In the view of the Important locations you will see all the places that we have ever visited. Each location went are listed in detail by time and date. That way, you will know the place you went and the specific time for each place. From this interface we can also delete location history that iPhone has saved according to the tutorial below.
Once deleted, there are no more locations left.
Video instructions to see location history went on iPhone
Source link: How to view past history of location on iPhone
– https://techtipsnreview.com/