The feature of removing Messenger messages will help us completely delete messages sent by mistake, limiting possible misleading situations. However, many people accidentally delete important messages sent to the other party, making them unable to view them. In this case, you can use some tools to help view deleted messages on Messenger. The following article will guide you to view deleted messages on Messenger.
Instructions to view recovered messages on Messenger
Step 1:
First of all, install the KB2A Tool utility on Chrome browser according to the link below.
https://chrome.google.com/webstore/detail/kb2a-tool-tool-for-facebo/djfbfhmfeenbkdffimkcagbiimjelgne
Step 2:
Then we open the Messenger interface on the computer to see the content of the deleted message. Just now you will see a notification that a Messenger message has been removed from the other side.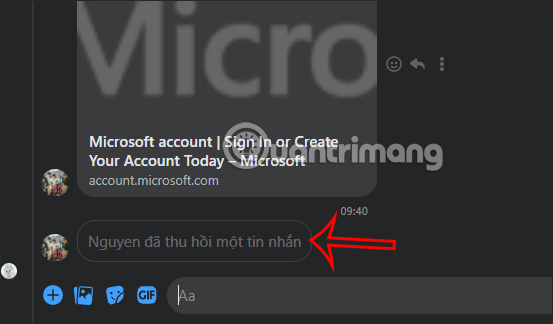 Step 3:
Next, look up at the browser address bar, clickKB2A Tool utility icon. You will then be transferred to the utility's general interface.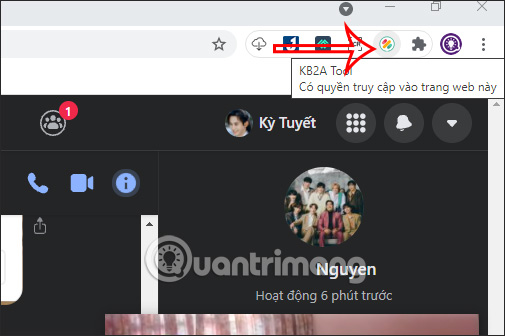 The KB2A Tool utility provides you with a lot of features for you to use such as downloading all Messenger messages, we press and square icon Full features.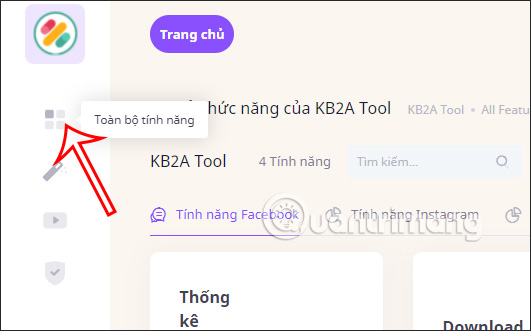 Step 4:
Now you will see the features that the utility supports, click on the feature Message removed let's see.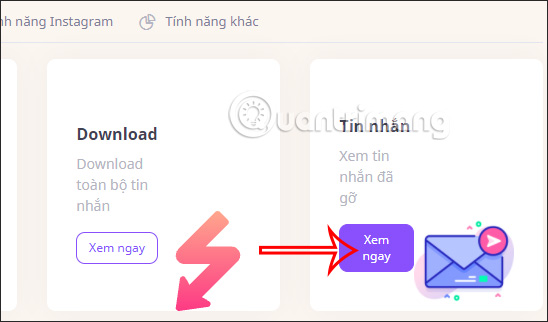 Step 5:
Soon you will see a list of deleted messages your friends have on Messenger. With a Facebook account, the name of the Facebook account, the content of the removed message, whether the message has a file attached or not, the type of message, when it was sent.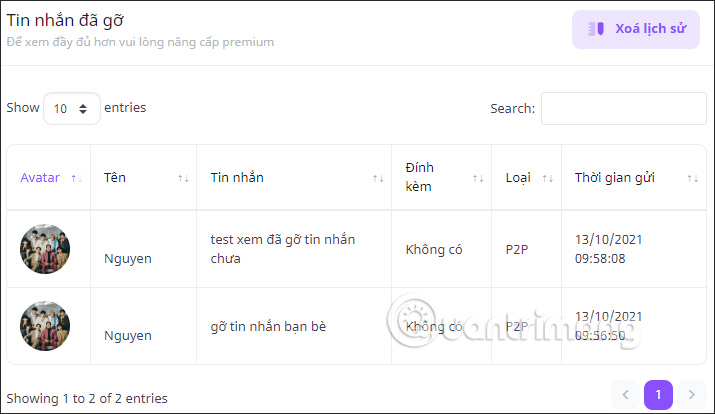 Note KB2A Tool free version is limited to viewing text messages only and cannot be viewed in groups. The premium version will see deleted messages with text, icons, stickers, images, videos, voice, etc. and can view deleted messages in group chats.
So with the KB2A Tool, you can immediately see the deleted Messenger messages from the other side. You can also upgrade to a premium account to experience the attractive features of KB2A Tool.
Source link: How to view recovered messages on Messenger is very simple
– https://techtipsnreview.com/