Just like on Windows 10, the Windows 11 operating system also allows transmitting Wi-Fi users from computers to other devices in a very simple way, without having to use any software.
About how to play Wi-Fi on Windows 11 is not difficult at all, with just a few simple steps, you can turn your computer into a Wi-Fi hotspot 🙂
Okay, if you don't know how to do it, please refer to the following steps!
How to play Wi-Fi on Windows 11
+ Step 1: You press the key combination Windows + I to enter Windows Settings => then select Network & internet => and select feature Mobile hostpot as shown below.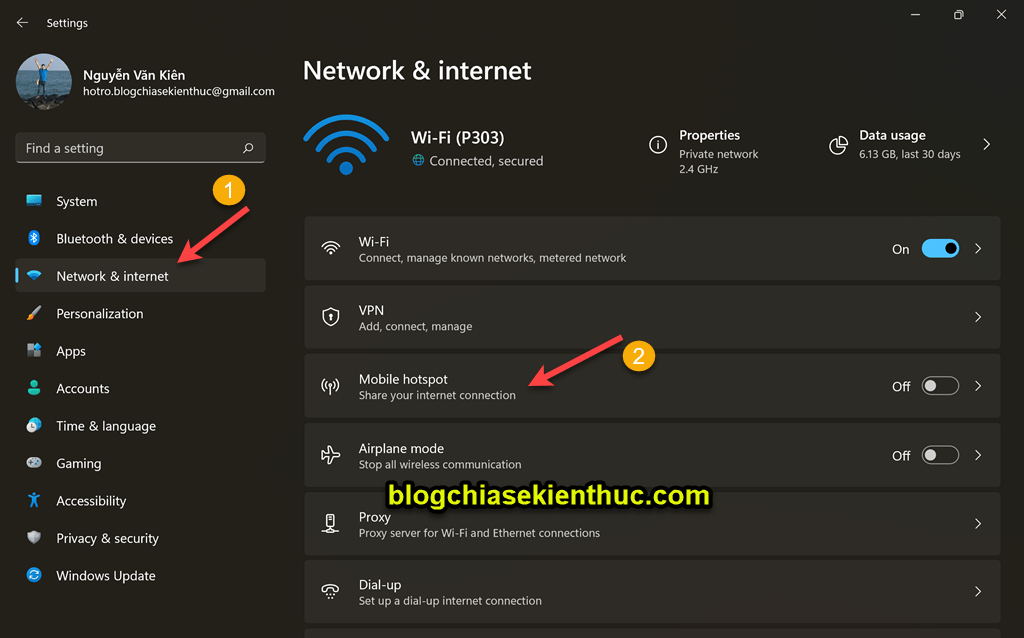 + Step 2: You turn the switch to ON to enable the feature Mobile hotspot => then press select Edit in the section Properties to reset the Wi-Fi hotspot.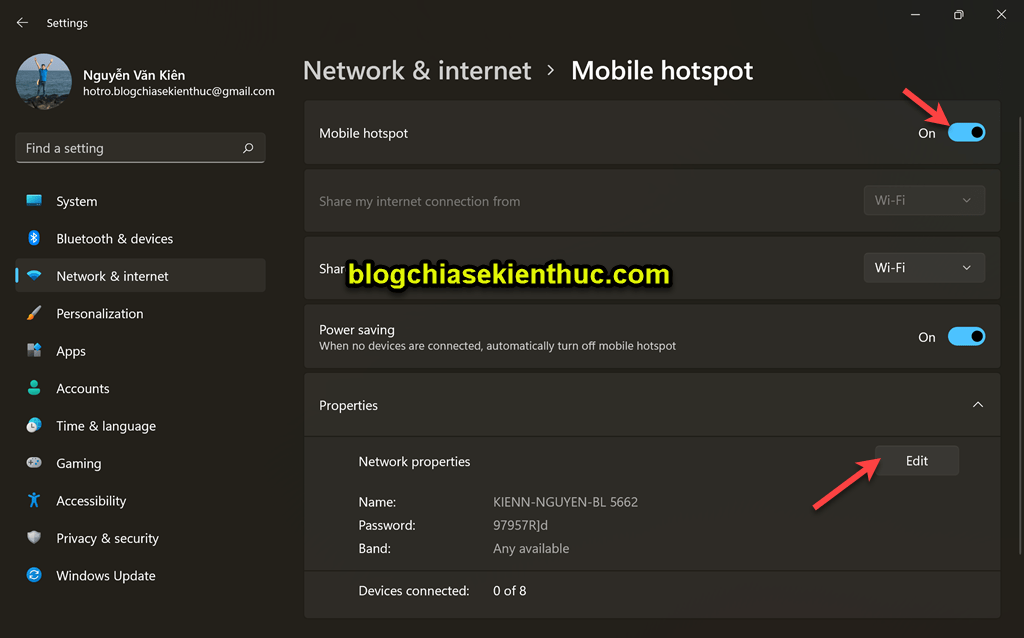 + Step 3: Here, enter the following information:
Network name: WiFi hotspot name.
Network password: Set a password, you set a password of at least 8 characters.
Network bands: You keep the default as Any available hey, I tried switching to 2.4GHz and 5GHz but it doesn't work
=> Then press Save to save.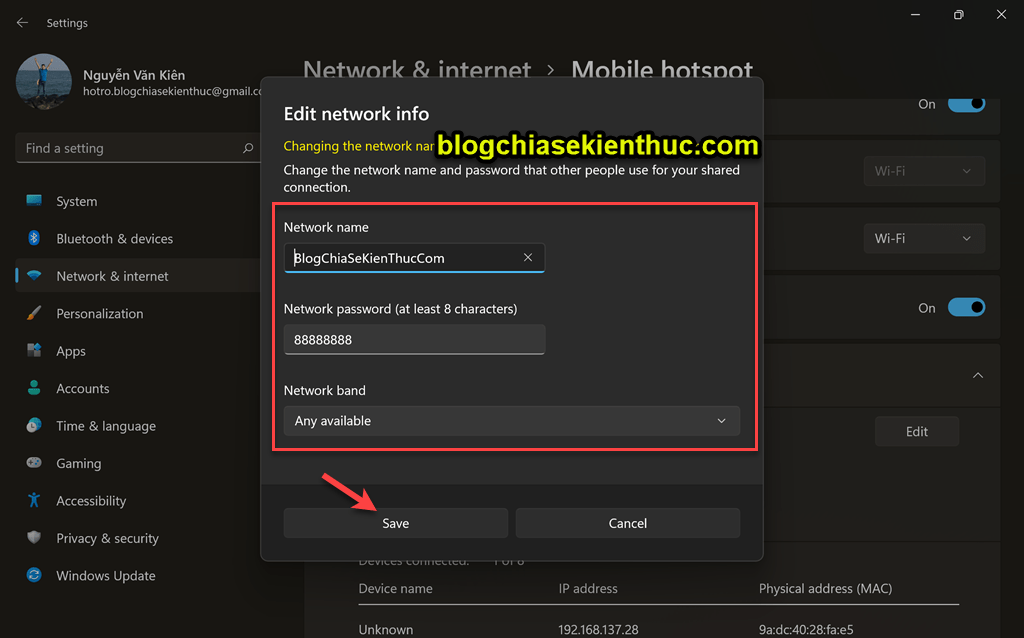 + Step 4: As a test, I will use my iPhone to access the Wi-Fi hotspot I just created.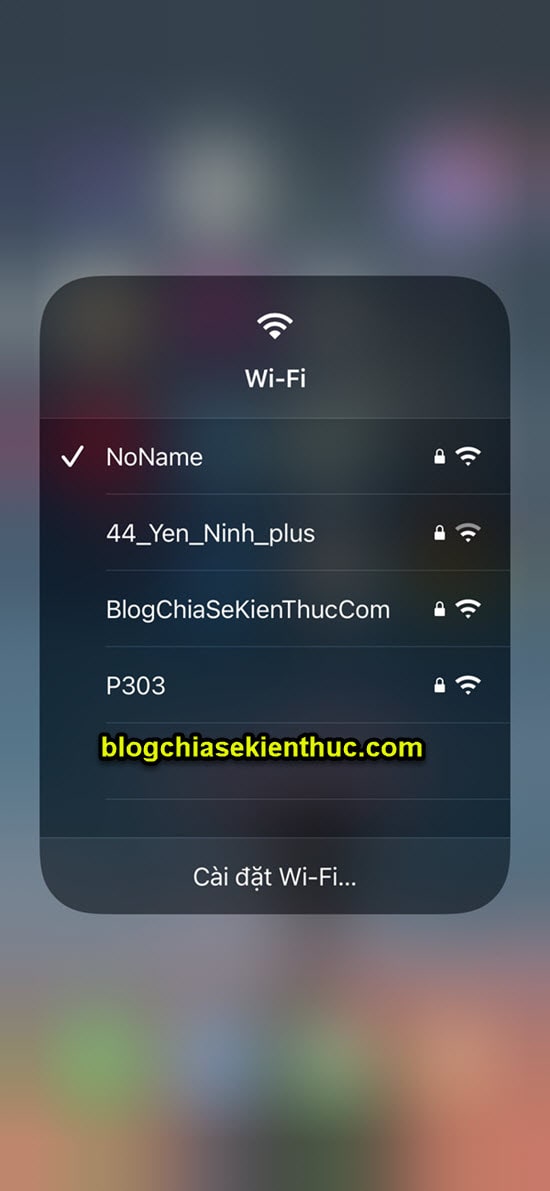 As you can see, I connected to the network I just created OK, and I also tried accessing the Internet and the speed was very good.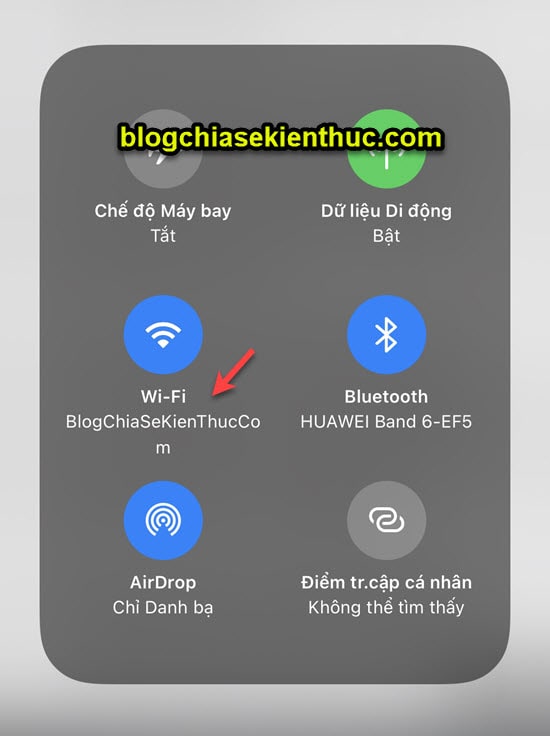 To check what devices are connecting to the WiFi hotspot you just created, you can see it in the Properties. Here will display very detailed connected devices.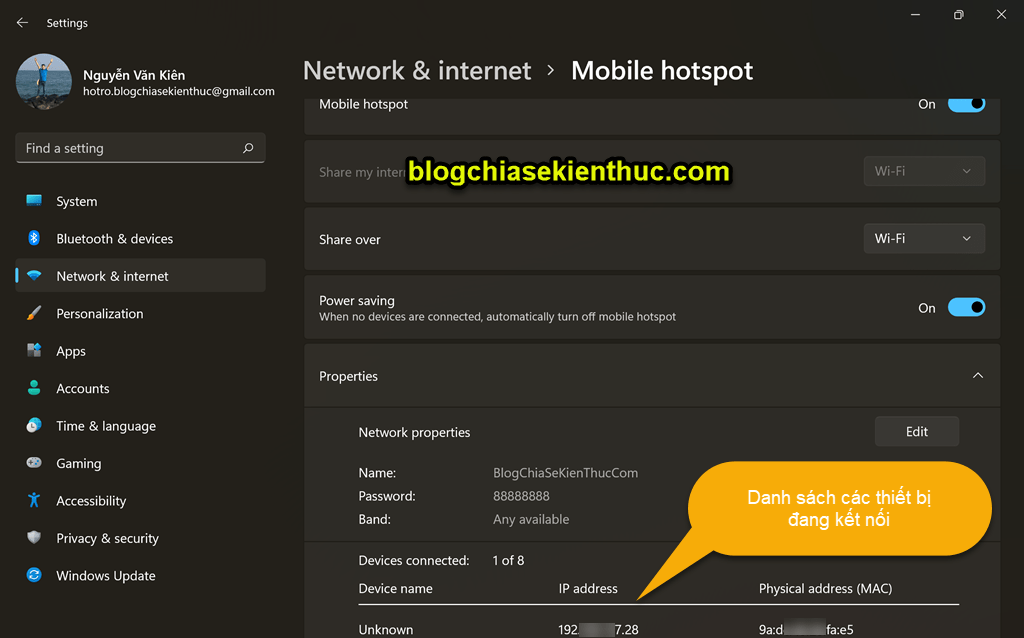 Epilogue
Well, that's it, I've finished showing you how to broadcast WiFi on Windows 11 for other electronic devices, actually this feature will be very useful in case your room only has 1 network plug. , while the WiFi transmitter is broken :d
Hope this article will be useful to you, good luck!
Read more:
Kien Nguyen – techtipsnreview
Note: Was this article helpful to you? Don't forget to rate the article, like and share it with your friends and family!

Source: Instructions for playing Wi-Fi on Windows 11 without software
– TechtipsnReview