Sometimes you do not sit directly near the computer or have to go out but need to review documents stored on the computer that cannot be reviewed, then Teamviewer will help you do it with just a Smartphone in hand. .
Instructions for using Viber on Android/iOS/Winphone
Use Facebook Messenger on Android/iOS/Winphone
How to use Skype on Android/ iOS/ Winphone
How to use TeamViewer on the phone
Instructions for using Zalo on Android/iOS/Winphone
Teamviewer is a very smart and convenient software that helps you connect to your computer or someone else's computer everywhere with a phone with an internet connection.
With a simple and easy-to-use interface, Teamviewer can provide technical support for many different jobs, individual or business with customers. So how to use Teamviewer, please follow the following instructions with Android and use the same with iOS and Winphone.
1. Download and install Teamviewer.
– Teamviewer for Android
– Teamviewer for Winphone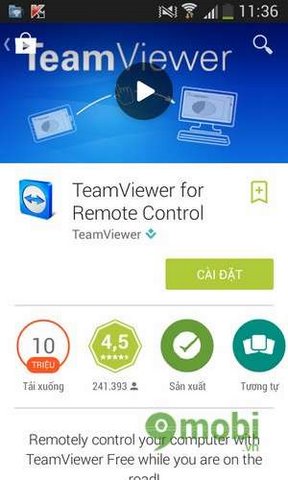 2. Use
Teamviewer is free software that we can use immediately after downloading, to be able to control the computer, we also need to install Teamviewer for that computer, you read the article Install and use Teamviewer 9 remote computer connection.
Open Teamviewer both on the computer and on the phone, we will see that Teamviewer on the computer will show the id and password to access, on the phone Teamviewer we enter that id and then enter the password to start the connection.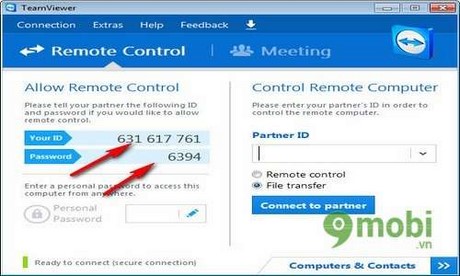 The user manual of Teamviewer appears to help us understand more how to work on this software. Click continue, you have successfully connected to the computer
Below are the optional function keys and settings, you can adjust the quality, resolution, cursor …
So I showed you how to install and use Teamviewer on Android, just an Internet connection that you can access to repair, fix, install, exchange information. .. with your machine yourself quickly and efficiently.
https://TechtipsNReview.com/su-dung-teamviewer-tren-android-ios-winphone-483n.aspx
Source: Instructions for using TeamViewer on Android/iOS/Winphone
– TechtipsnReview