NOTE: Welcome to the Knowledge Sharing Blog! If you encounter any errors during use, such as error in download link, slow loading blog, or unable to access a certain page on the blog … please notify me via Contact page. Thanks!
Hello everyone, you probably also know Cortana is a completely new feature of Windows since the version of Windows 10, supports both PC and Windows Phone operating system.
If you've ever used Siri in MacOS 10.12 and iOS, it doesn't make much difference. Cortana is actually quite useful, but for many people, this is quite annoying because this "virtual assistant" constantly gives suggestions and notifications to users.
And there are also many people complaining that Cortana runs quite consuming computer resources, especially low-profile computers. In this article, I will guide you how to give this assistant a "rest". (ie off! ?)
Read more:
Note : This article I just guide you to turn off, not completely remove it because if you completely remove Cortana, you will not be able to search in Windows anymore!
I. How to disable Cortana on Windows 10 (Professional and Enterprise editions)
+ Step 1: Please open the window Local Group Policy Editor in one of two ways:
Open with the Run window by the way you press the key combination Windows + R => and enter the command gpedit.msc => then press Enter.
Or open with Windows Search: You press the key combination Windows + S or click some Search icon on Taskbar => and enter keywords gpedit.msc => then select next as shown below.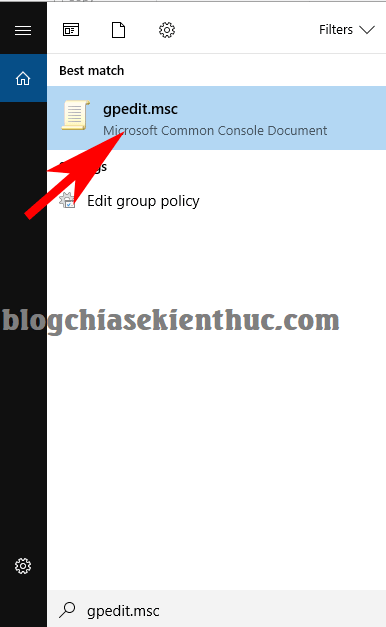 + Step 2: After opening it Local Group Policy Editor, you navigate to the item Allow Cortana follow the path:
Computer Configuration => Administrative Templates => Windows Components => enter the Search key.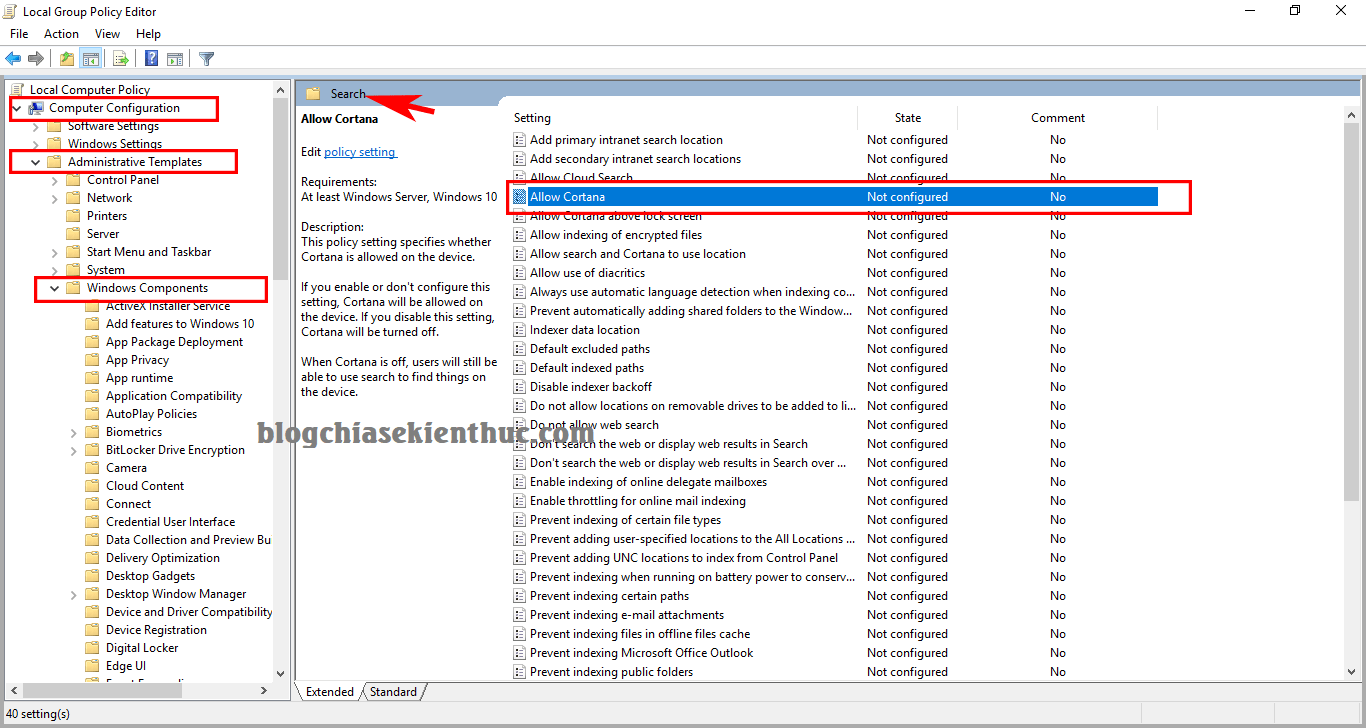 Please open this item by double-clicking on it and selecting Disabled Please !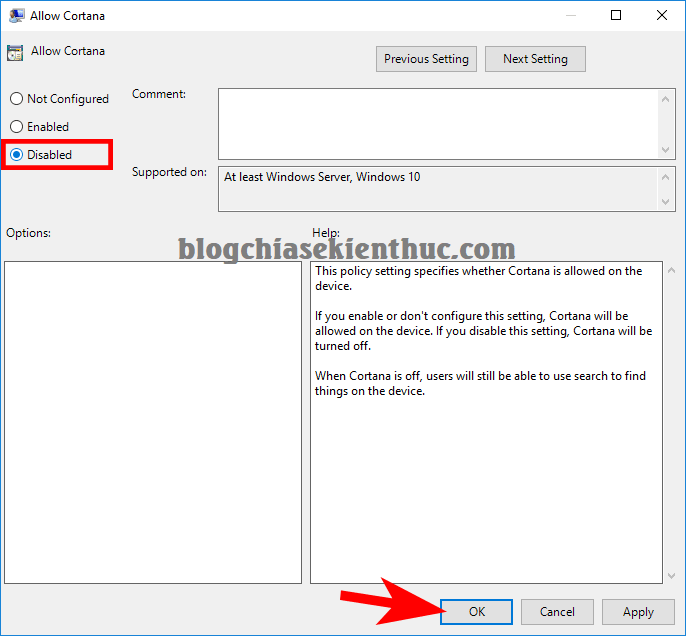 II. Instructions to turn off Cortana in Windows 10 Home
+ Step 1: For Windows 10 Home we will use Registry Editor, you also press the key combination Windows + R and enter keywords regedit => press Enter.
Or You can also enter Registry Editor by pressing a key combination Windows + S => enter command regedit in the box Search => and select as shown below.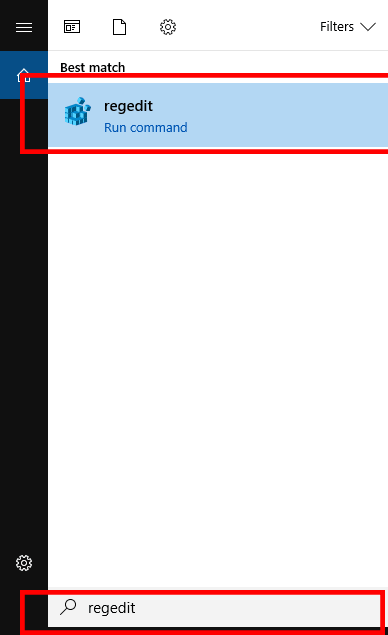 + Step 2: Window Registry Editor appears, you look to the key named Allow Cortana follow the link below:
Computer HKEY_LOCAL_MACHINE SOFTWARE Policies Microsoft Windows Windows Search
And set the value for it to be => then select OK.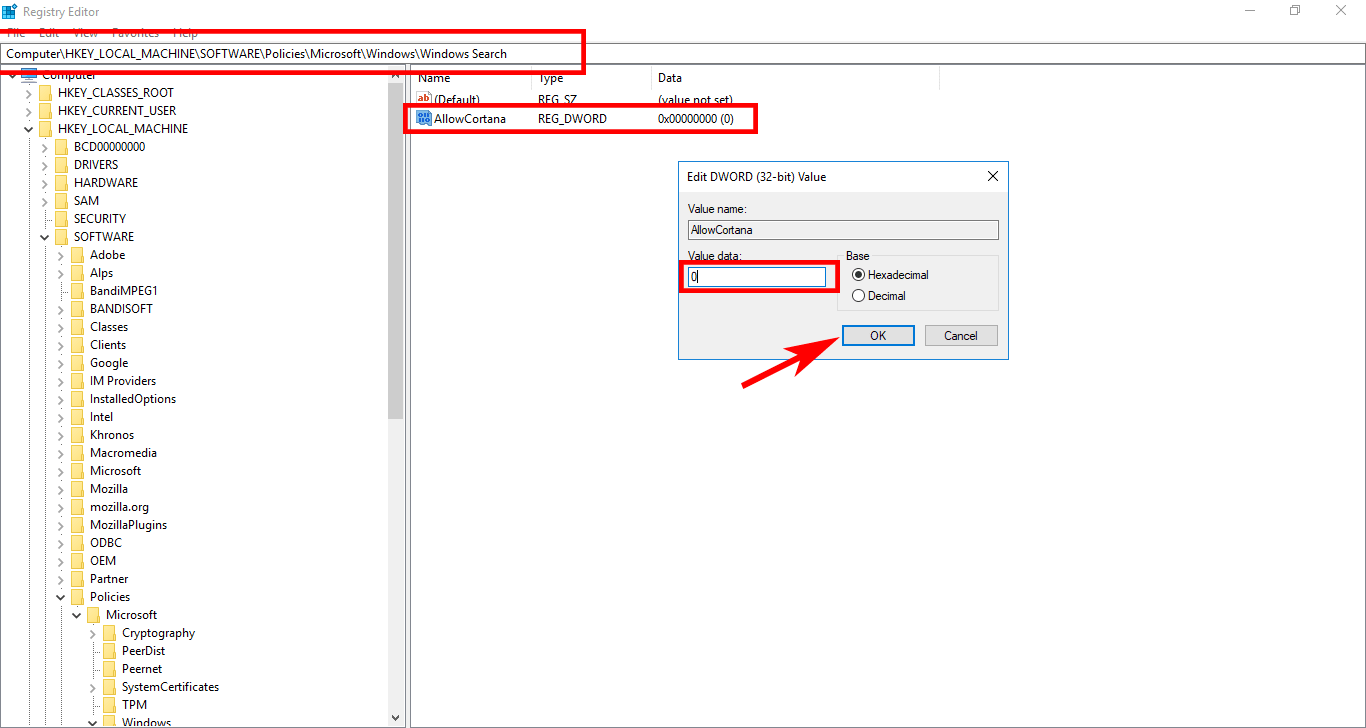 If you do not have this key then create a new key named AllowCortana as shown in the picture: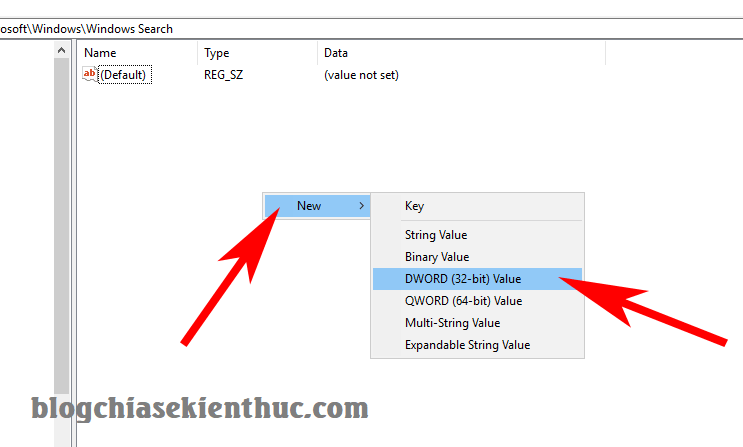 Named as AllowCortana and Set value for it = => press OK to complete. It's done !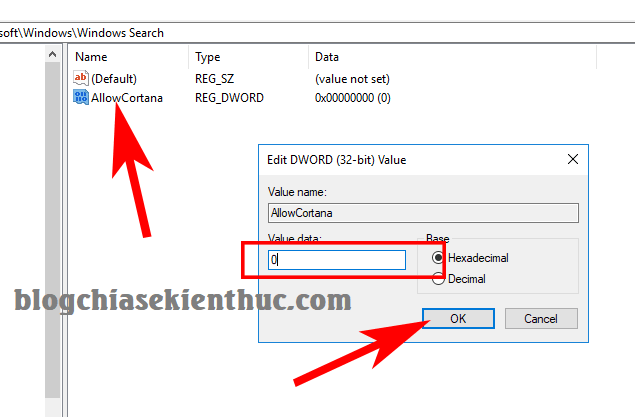 III. Epilogue
Yes, so I have just shown you how disable Cortana on Windows 10 very easy. I recommend that you just turn it off temporarily, do not completely remove it because it will sometimes use it, once removed it will not be possible to reinstall or update Cortana.
Hopefully this article will be useful for you. Good luck !
CTV: Luc Pham – techtipsnreview
Note: Was this article helpful to you? Don't forget to rate, like and share with your friends and relatives!
Source: Instructions on how to disable Cortana on Windows 10 is extremely simple
– TechtipsnReview