Do you know how to connect to the Internet on Windows 11 with an unnamed WiFi network?
Yes, it must also be added that this method only applies to a certain group of objects, not the common way, because only those who actively install hidden WiFi transmitters need to use it (click on the link below). if you don't understand what i'm saying :D).
Because to be able to connect to the network manually, it requires you to have 3 information which are:
Wi-Fi network name
Security type
Password
That, if you already have all the information then OK, let's get started….
How to connect to a hidden WiFi network on Windows 11
+ Step 1: You press the key combination Windows + I to enter Windows Settings => then select Network & internet => choose next Wi-Fi as shown below.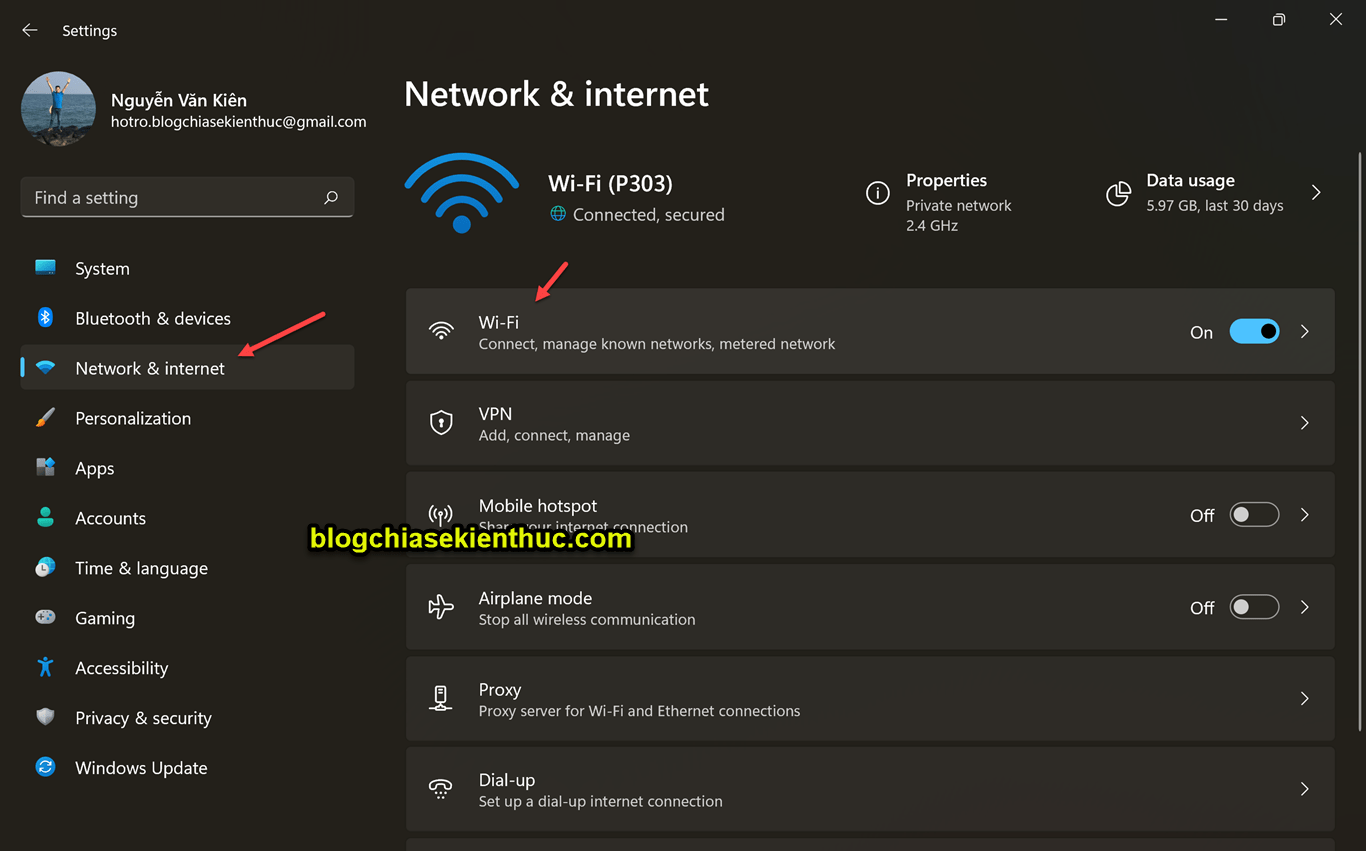 + Step 2: Continue, you access Manage know networks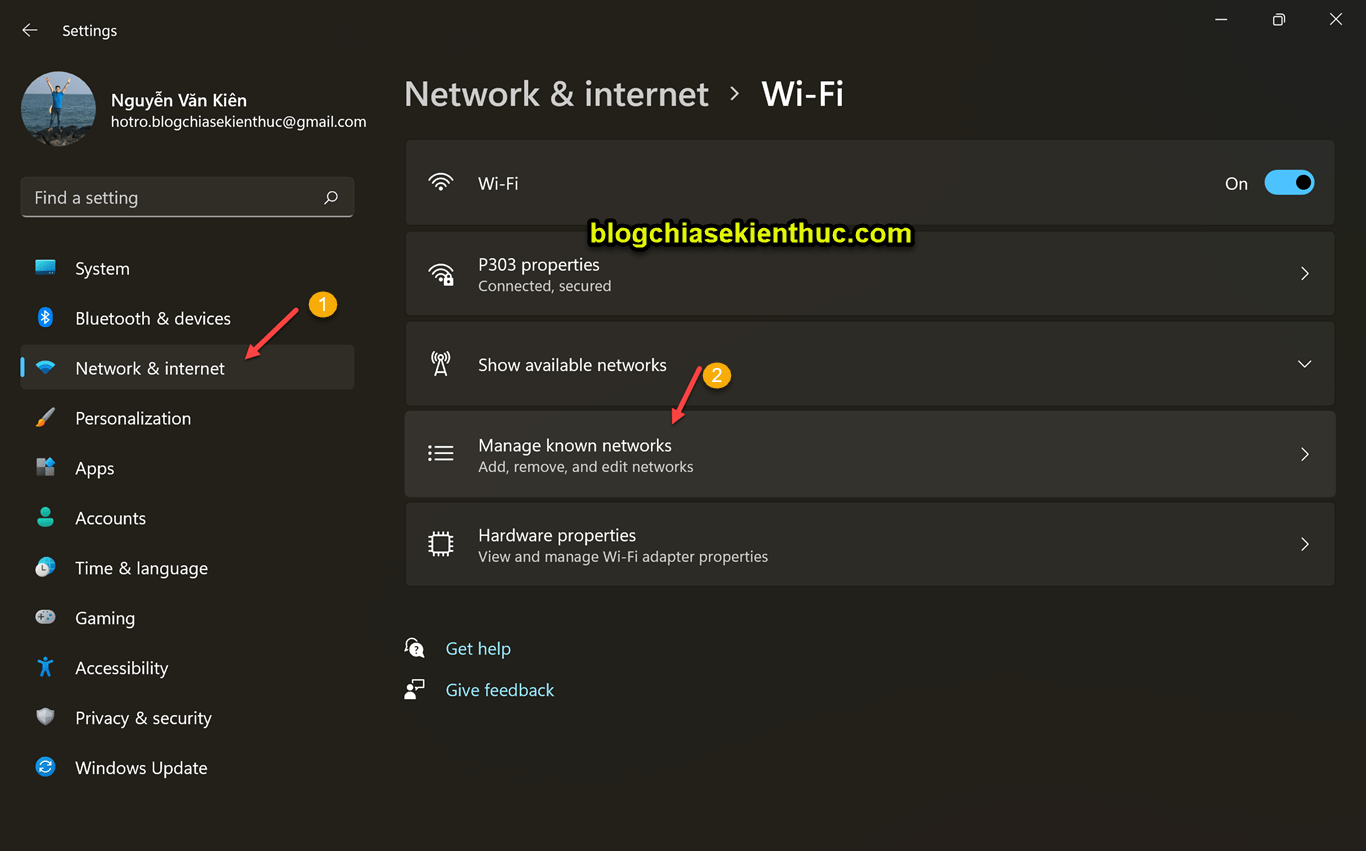 + Step 3: Click the button Add network as shown below.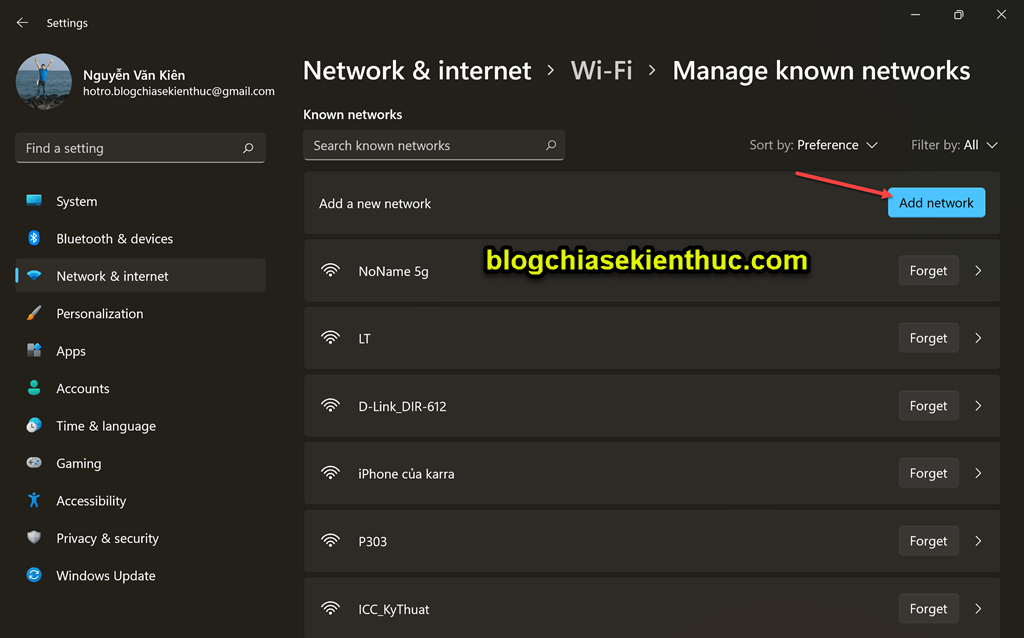 + Step 4: Okay, it's time to use the information you've prepared. You enter the network name in the box Network name
In section Security type you choose the type of security you have installed on the Router/Modem…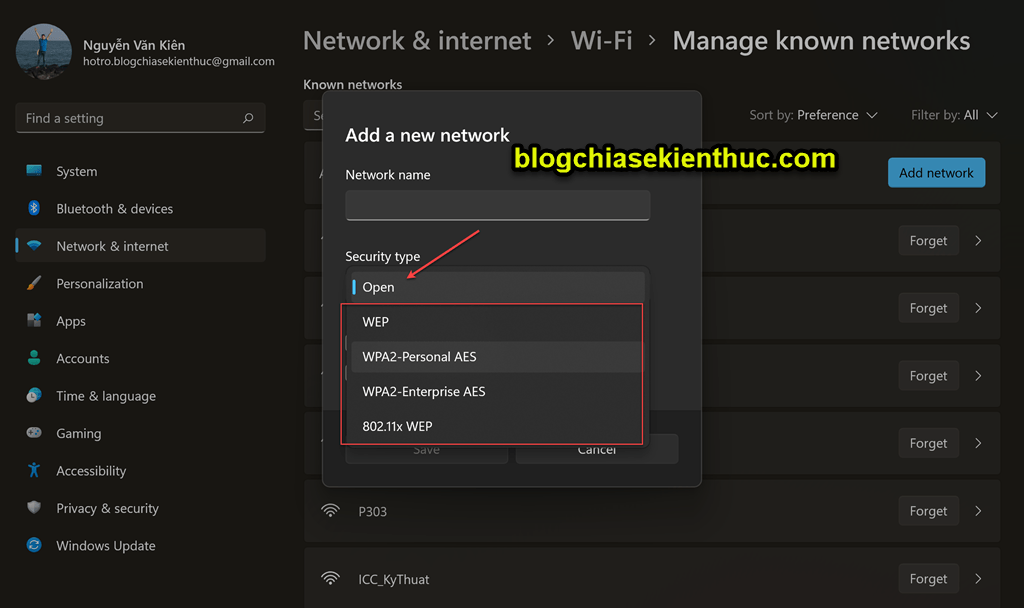 And finally enter the password of WiFi in the box Security key => choose Connect automatically to auto connect => finally select Save to save.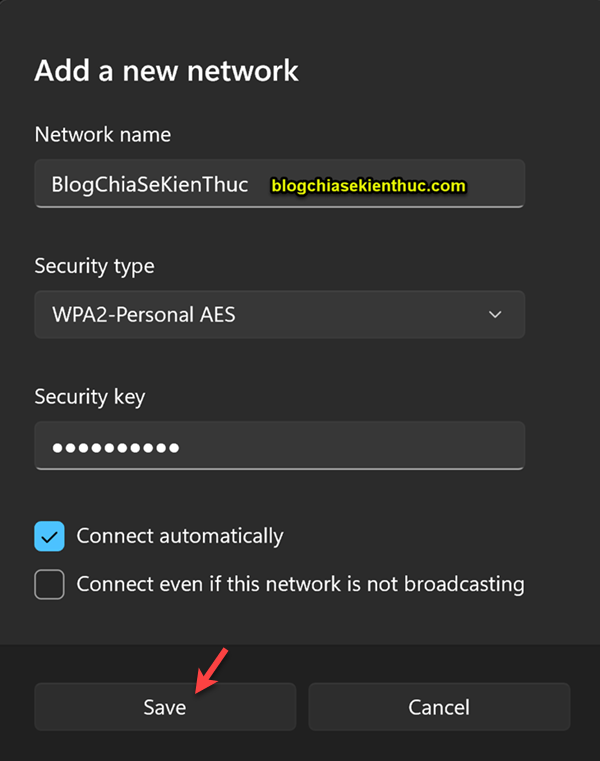 Epilogue
Generally speaking connect to a hidden Wi-Fi network on Windows operating system or on the phone are all the same, all 3 information is required.
However, I still guide you because on Windows 11 operating system, the interface is slightly different from previous versions of Windows, so it will take a bit of time to search if you are new to Windows 11 .
Okay, hope this article will be useful to you, good luck!
Note: Was this article helpful to you? Don't forget to rate the article, like and share it with your friends and family!

Source: Instructions on how to manually connect to WiFi networks on Windows 11
– TechtipsnReview