iOS 9.3 version updated with many features such as starting Night Shift mode to help users reduce glare, easier to sleep or set up a password or use Touch ID fingerprint for notes. The issue of data security, important information is always something that anyone cares about. Therefore, the security setting for Notes added from "Apple defect" has received many positive feedbacks from users.
With this feature, we can safely save our personal information without worrying about being scrutinized by others. By setting up a password or using Touch ID fingerprints, every note on the device will be much more secure.
Set password for Notes on iPhone, iPad
Note: we can only create a password or use a secure fingerprint with a new note. Notes that are already on the phone cannot perform this operation. Besides, notes when saved to iCloud can perform this feature.
Step 1:
At the iPhone interface, click on Notes app to open a new note. Soon, we will enter the notes interface. Click on item Notes Open the Notes app from the iCloud menu.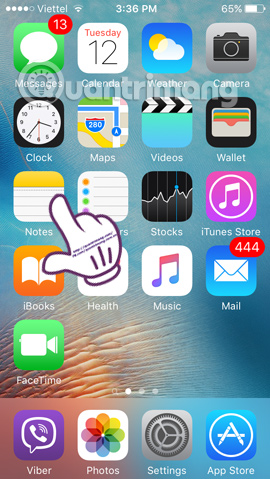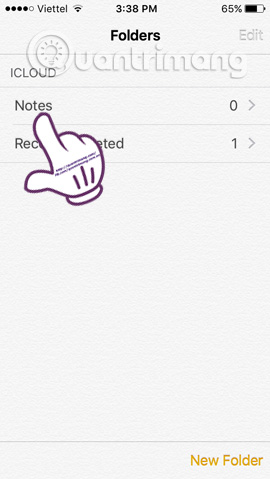 Step 2:
In the Notes interface, click pen icon bottom right screen to create a new note. Perform the operation write notes as you usually do.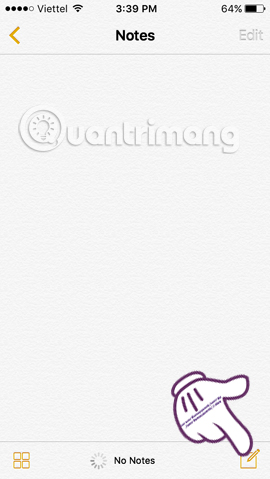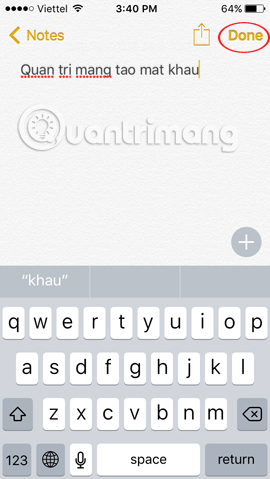 Step 3:
Once you've finished taking notes on your device, press Share arrow icon top right corner. The interface for operations on Notes appears. You choose item Lock Notes to create a password for the note.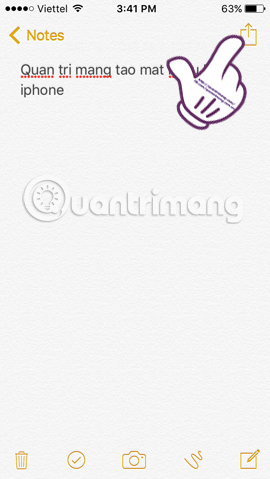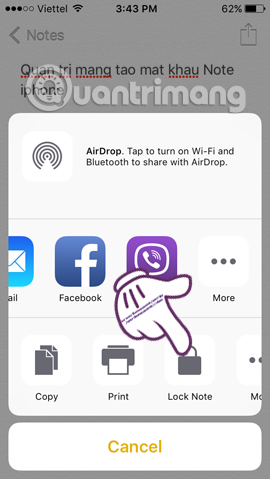 Step 4:
In the next interface we enter a password for the note. The Hint section will help you recall the password set up for the note. Press Done to set up a password for Notes on iOS 9.3.
In addition, Apple also announced that if we forget this password, we will not be able to open all password-protected notes. Therefore, please remember the password set for the note and enter it in the Hint field for suggestions, if you accidentally forget the password.
Notewith a device that allows the use of mode Touch ID If you want to secure your notes with your fingerprint, then at Use Touch ID, push the horizontal bar to the right to use.
Soon, we will be Notice that the password setting for the note was successful. Press OK.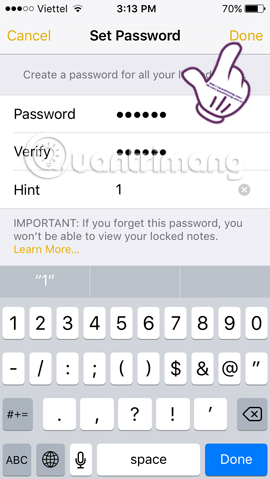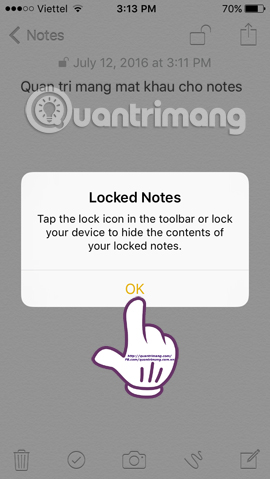 Step 5:
When you go out of the Notes interface, you will see Locked notes with lock icon beside.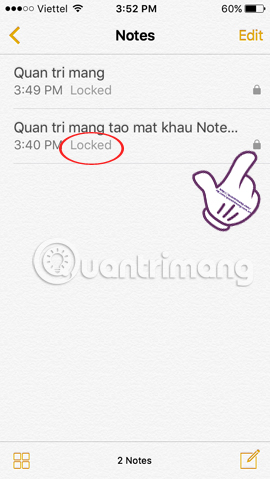 If we click on that note, the locked note interface will appear. To unlockclick lock icon above, enter password set up and press OK to unlock that note.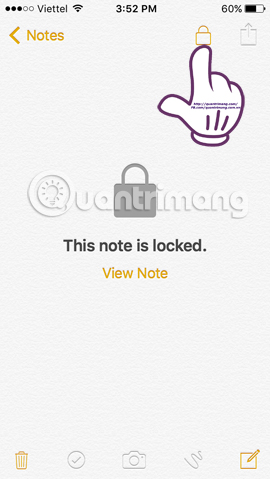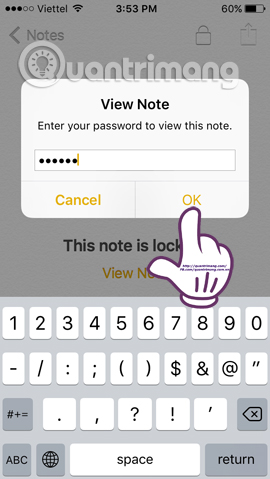 With just simple and quick actions, we can increase the security of records on iPhone, iPad iOS 9.3. For devices that only have a password generator function, you need to remember the set password. With a device that allows the use of fingerprints, it will be easier to unlock if we accidentally do not remember the password.
Video tutorial to create iPhone note password
See also the following articles:
Wishing you success!
Source link: Instructions on how to set a Notes password on iPhone
– https://techtipsnreview.com/