Many young people are very interested in styling the profile section on their personal Facebook page as if there is a media player playing music there. In fact, these are just special icons put together, creating the image of a complete music player.
The combination of characters that make up the running music player is full of Play, back, forward, repeat, running time buttons…, making new people look at it and think your Facebook is playing a certain song. You can also change the song title to your liking with a mix shared online.
Advertisement
A character combination creates a typical online music player as follows:
Infinite (Because I Love You)
00:43 5:28
⇆ ㅤㅤ ㅤㅤ ◁ ㅤㅤ ❚❚ ▷ ㅤㅤ ㅤㅤ ↻
In general, a personal Facebook profile is a brief information line, this is where you will introduce yourself to everyone. Usually, biographies will include a place, hometown, spouse, or a brief quote about yourself.
Advertisement
However, Facebook users can also introduce themselves in a more special way with a combination of visual characters. If necessary, please refer to the instructions below to experience.
See more:
Advertisement

Instructions to make a beautiful music player FB profile
To update your Facebook profile, in your personal Facebook page look to the left column of the "About" section and click "Add Profile".
Paste the following special characters and click Save:
Infinite (Because I Love You)
00:43 5:28
⇆ ㅤㅤ ㅤㅤ ◁ ㅤㅤ ❚❚ ▷ ㅤㅤ ㅤㅤ ↻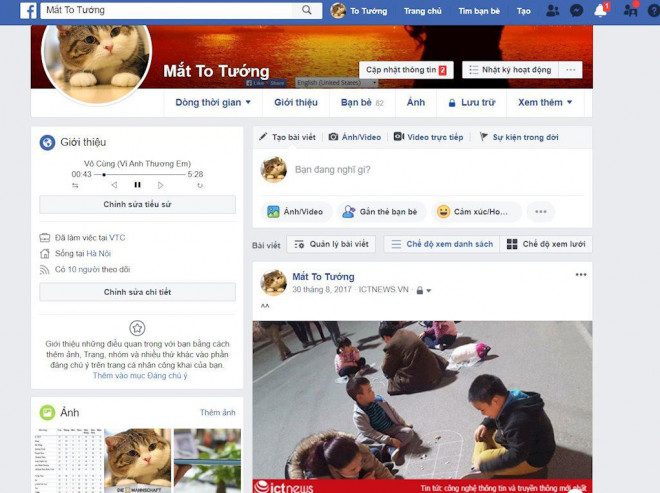 Source: Instructions to create Facebook profile with song music player
– TechtipsnReview