NOTE: Welcome to the Knowledge Sharing Blog! If you encounter any errors during use, such as error in download link, slow loading blog, or unable to access a certain page on the blog … please notify me. via Contact page. Thanks!
Removing software on your computer when it is no longer in use is definitely a very simple task for those who have used computers for a long time.
However, for those who use less computers or those who use a lot but do little research and study, especially for girls, this problem will be a bit more difficult.
The removal of software that is no longer in use on the computer will help increase the performance of the computer, reclaim storage space for the hard drive, avoid computer junk and reduce the risk of hacking….
Yes, that is why in this article I will share with you another extremely simple way to remove software on your computer. Make sure anyone can do it easily.
I will use Menu Uninstaller Pro software to integrate the software removal tool into the right-click menu on Windows operating system, support you to remove any software with just 2 simple clicks.
+ Step 1: First, open your web browser and download Menu Uninstaller Pro software to your computer first.
Note: The name of the software has the word Pro, but it is a completely free software.
+ Step 2: After downloading Menu Uninstaller Pro application to your computer, double-click => and select Next to install.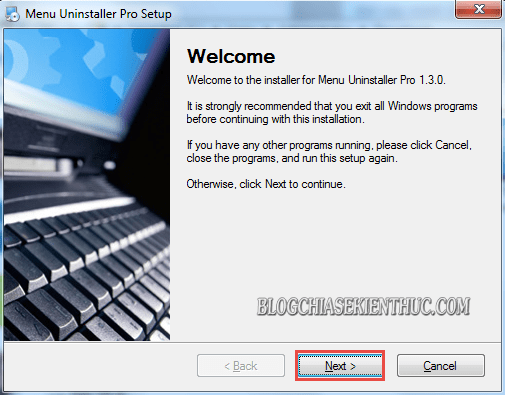 + Step 3: Next, you tick I agrre to the tems of thislicence agreement to agree to developer terms agreement => then click Next..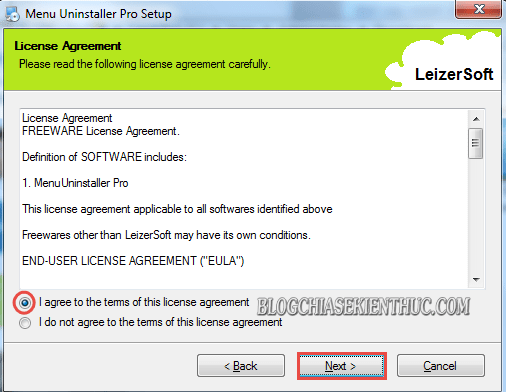 => and Next to continue.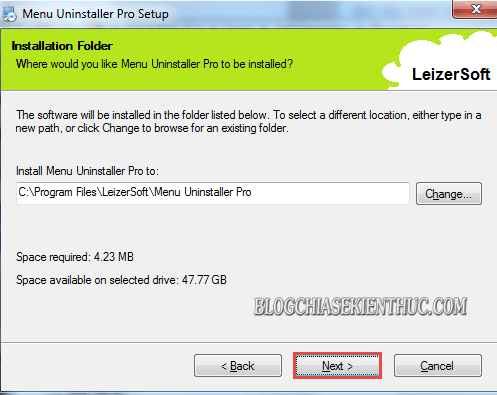 + Step 4: In this step, please note one thing, remove all check marks in the line Install Babylon Toolbar.... go to avoid installing unwanted software / utilities on your computer => Then press Next to install the application.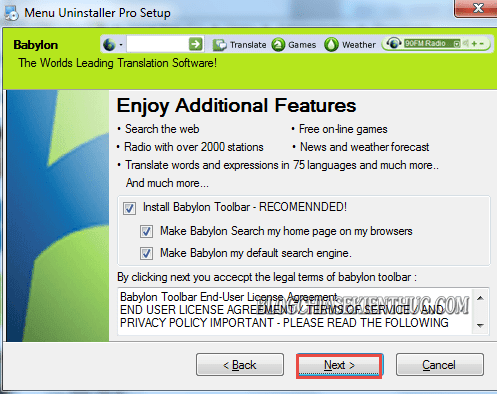 Finally, click Finish to finish the installation process, and start the application up for the first time.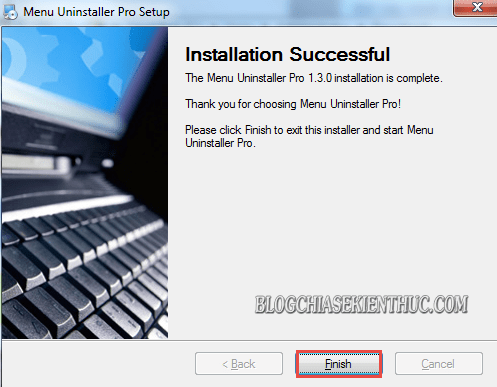 This is the main interface of Menu Uninstaller Pro software. It is also quite similar to some of the paid software that Admin has introduced earlier.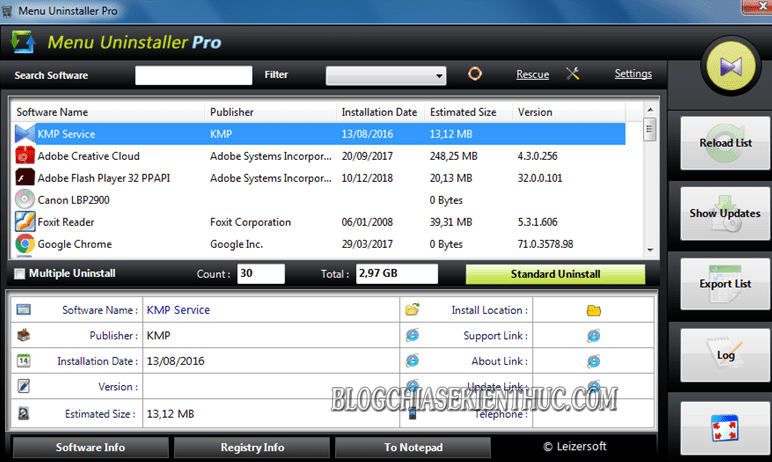 You drag and drop the Shortcut icon of the software to be removed into the box Search Software (Menu Uninstaller Pro software interface) => and select Standard Uninstall to perform the removal.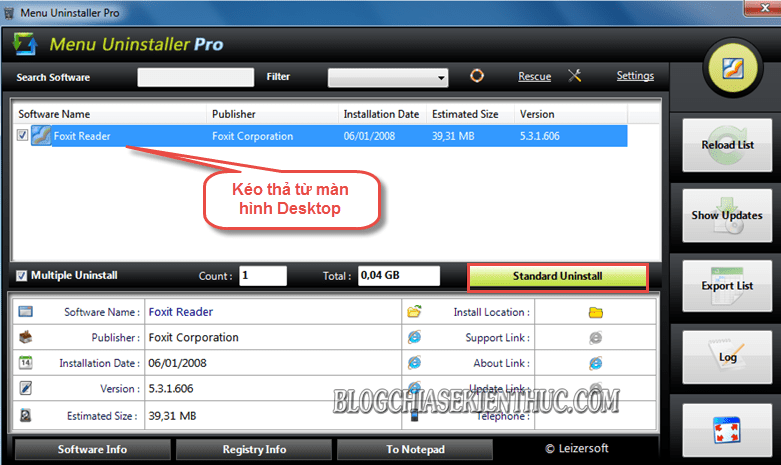 With this method 2, you can remove the software from the Desktop at any time. By right-clicking on the Shortcut software icon to remove => and select Uninstall same picture.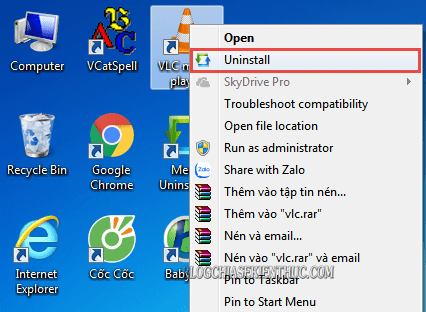 At this point, Menu Uninstaller Pro software interface will appear with the icon you have already selected, where all you have to do is click the button. Standard Uninstall to confirm removal of the application, and follow the usual uninstallation steps.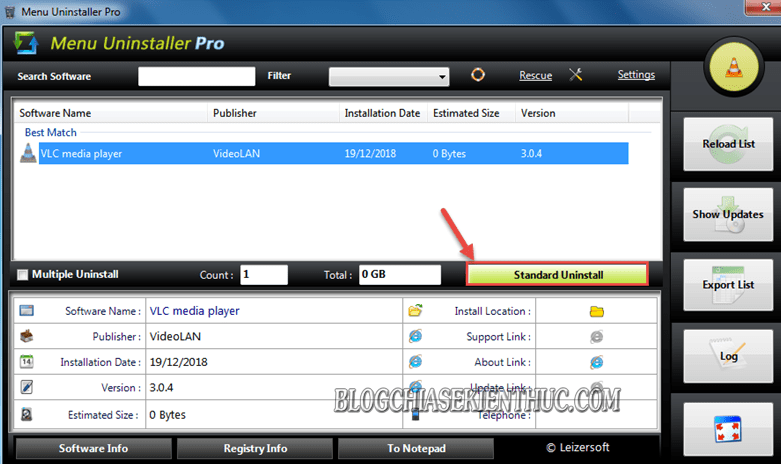 # 4. Epilogue
Okay that's it, that's the way integration of software removal tools into the Right-Click Menu It's not difficult at all, right ?
You can install this software for your friends, relatives, who are less diligent about their computers so that they can be more active in using the computer.
Hope this article will be useful to you. Good luck !
Read more articles:
CTV: Luong Trung – techtipsnreview
Note: Was this article helpful to you? Don't forget to rate, like and share with your friends and relatives!
Source: Integrate the software uninstall tool into Windows Right-Click Menu
– TechtipsnReview