What is Messenger?
Facebook Messenger is a free app that you can use to chat with your friends and family. It has a lot of built-in features that make communication fun and engaging. From images, GIFs, video messages, voice notes and stickers, you can send almost anything. Messenger automatically syncs with Facebook contacts, so there's no need to enter your phone number or ID manually.
Features of Messenger
Free messenger for all devices
Messenger runs on a variety of hardware and operating systems. You can use it on Android, iOS, Windows, Mac, and most web browsers. Its interface stays the same no matter what device you're using.
In addition to the basic way of chatting, there are also many other ways to interact with friends and family. You can organize audio and video calls, share links and documents, and form group chats to make it easier to manage your contacts.
There are many ways to download and install this application. You can go to the app store or simply download the Messenger APK file and follow the on-screen instructions.
Simple and effective
This app stands out for its ease of use. It automatically syncs all your Facebook messages across multiple devices. This is consistent whether you are at home or on the go.
After installing Messenger, it's easy to get started. Once started, you'll search for the person you want to chat with and send a message. The app also tracks when you send messages and when your contacts read them. When you hit send, the message is sent almost instantly.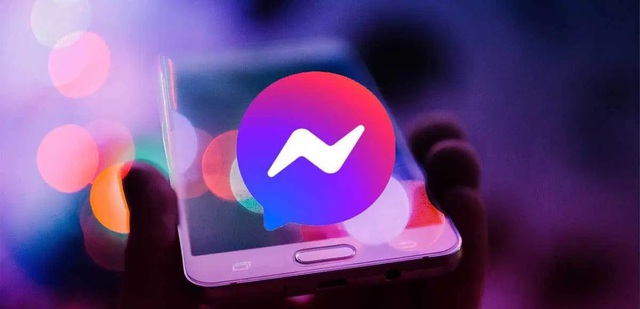 Customize your experience
You can modify the interface to your liking. With Messenger, you can change the background color and chat bubble color. There's also an option to set custom notifications for each contact, great for keeping work and life separate. For those of you who want to ignore, use the built-in mute function.
There is also a dark background mode that swaps the white and blue theme for dark gray and black. This mode is pleasing to the eyes and uses less battery on mobile phones.
If you own an old phone and still want to use this app, there is an alternative. You can download Messenger Lite. It uses much less memory and still maintains most of the features that came with the original.
However, there are differences in interface and some usability. Messenger Lite does not preload images. However, Facebook Lite's GIF and sticker search function is much more streamlined.
File sharing
This app is especially useful because of its document sharing capabilities. You can send images, videos, spreadsheets, etc. File types include .pdf, .jpg, .png, .doc, .mp3 and .mp4.
While other messaging apps, like iMessage, limit what you can send.
Stories, filters and games
Messenger has many other functions, besides communication. Just like Instagram, it has a mode where you can share stories directly with your contacts. You can also select an image or video from your gallery and show it to everyone. These shares last for 24 hours before disappearing.
The app also has many filters that you can use. These include shaders and basic color swapping, as well as Snapchat's famous facial features. There are some activities that are the default option and others that change on a weekly basis.
If you get bored chatting with your friends, you can challenge them to one of the many games. You can choose Tetris, Galaga, Everwing, Space Invader, etc.. The most popular Facebook Messenger game is 8 Ball Pool.
These games will also track high scores, so you can compete with your friends or set up a group chat and play together. Each group has a different leaderboard. It's a great, engaging way to keep people connected.
Lack of security
While the app is great, it lacks certain features to keep you safe. Alternatives, like Telegram or WhatsApp, do their best to keep your logs hidden. Messenger takes the opposite approach, with no encryption or options for secret chats.
Security is often an essential part of most applications that work online. However, since the only information at risk is what you send in chat messages, everything depends on what you write.
Advantages
Simple interface
Easy to use
Works with .pdf and .docx
Automatically sync chats
Stable audio and video calls
Defect
No default message encryption
Source link: Messenger
– https://techtipsnreview.com/