Note: Please read the article carefully before proceeding! If you encounter any errors during use, such as error in download link, slow blog loading, or unable to access a certain page on the blog … please notify me. via Contact page. Thanks!
Windows Password is in place for PC security and avoids those who prank your computer pranksterly.
In general, it only works for those who are less computer-savvy, but actually there are many ways to access your computer ?
In particular, the most common way is to break or delete old passwords on that Windows operating system, but if you do so, it will definitely be discovered by the computer's server that your computer has already been accessed. That is why the methods are not very feasible ?
This blogchiasekienthuc article will share with you in a way possible pass PassWord Windows XP / 7/8 / 8.1 and Windows 10 but No need to break old pass, enter as easily as there are no barriers at all.
Instructions on how to create USB, CD / DVD to bypass Windows password
Read more:
#first. Bypass computer password (Windows standard LEGACY)
A. Tools need to prepare
A USB or a CD / DVD for us to create the hurdle tool.
KONBOOT free software
1.1. How to use USB tool to create
*** In case you have USB BOOT (but not built-in Konboot)
If you already have a USB BOOT, you just need to copy the file konboot.img USB root directory, then copy the command line to the file menu.lst is done.
Recommended article: Instructions for creating a fully functional USB BOOT
title Kon-Boot v2.4
map –mem /konboot.img (fd0)
map -hook
chainloader (fd0) +1
map (hd1) (hd0)
map -hook
rootnoverify (fd0)
*** In case you do not have USB BOOT, do the following
You should copy all the data in the USB (if any) then Format with 32 Fat format.
Next, you unzip the downloaded file and then go to the folder kon-bootUSB then right click on " file usb_install_RUNASADMIN.bat" choose "Run as adminstrator"To run as administrator. If you are using win XP, just double-click is done.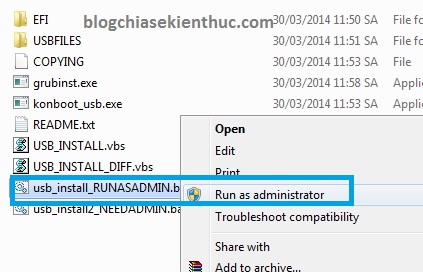 Finally, click OK => OK to complete the process of recording / creating USB BOOT exceeding Password. So you have successfully created it.
B. Manual Kon-boot to bypass computer password
Now to use, the computer you need to pass the pass to try, then restart the computer and access the Boot Menu (or Boot Options) only.
+ Step 1: You can see how to enter the BIOS to adjust preferences as well as how to enter the Quick Boot Menu. Here I use DELL calculator so press F12, depending on the model you are using.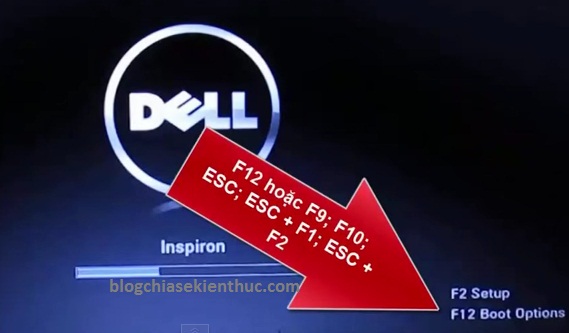 + Step 2:
Next a window will allow you to choose your preferred boot mode.
Here I am using USB to enter so I will choose which line has the word USB (if the computer has a lot of USB, please pay attention to the name)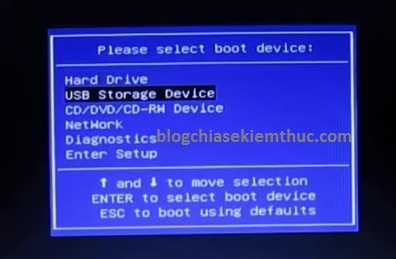 Step 3:
Wait…..
Ok, done! Now you just need to wait a moment for the USB to pass the password easily, it is quite simple, right.
1.2. How to burn to CD / DVD
+ Step 1: You need to download a software to read and write ISO files such as Ultraiso or software ImgBurn (download from home page).
Experience is that you should not use software like AnyDVD, PowerISO because it may cause errors during the recording process.
Let's start doing it:
Download ImgBurn software.
Insert a blank disc into the computer's drive.
Install the downloaded ImgBurn software.
Select file "Write image file to disc"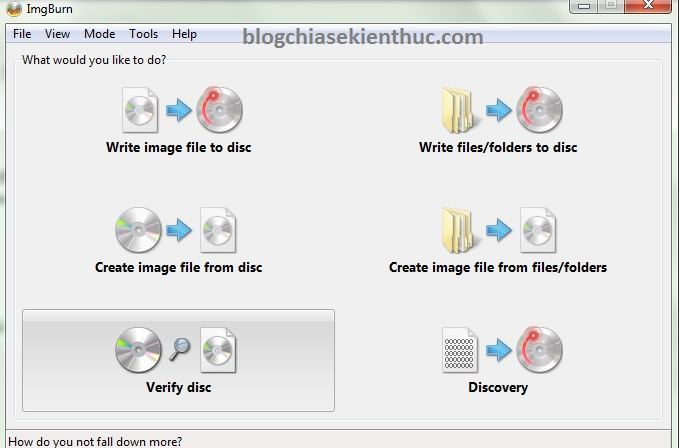 + Step 2: Next, click on the Folder icon with a magnifying glass image => Find the file kon-bootCD.iso in the file just downloaded earlier (remember that file must be unzipped) => Click Open to open.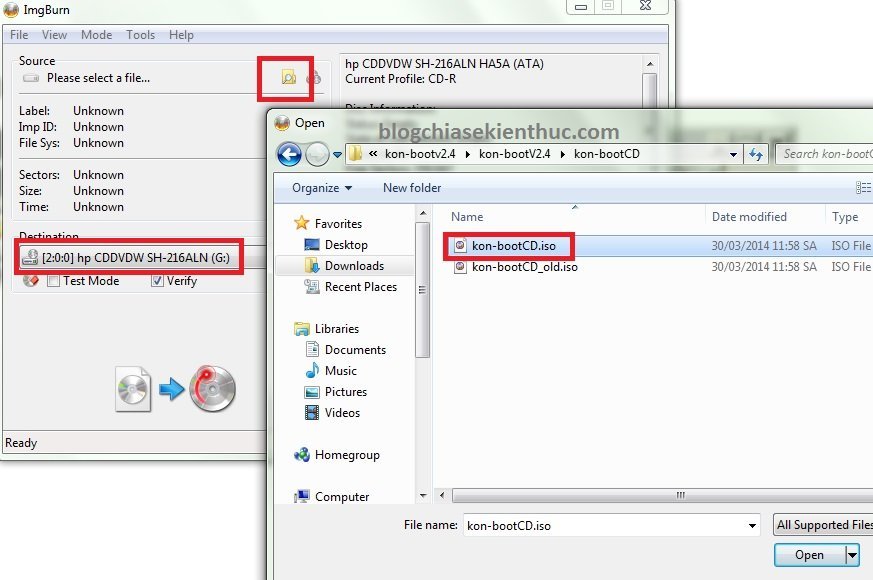 + Step 3: Finally you click Write to start recording and wait until it is complete you can start using it.
Note
This way will not break the Password of Win 8 / 8.1 and Windows 10 when the account is synced with the Microsoft account. To get password windows in this case you need to access the website
http://live.com
and change password Email Microsoft has connected to that Windows 8 / 8.1 / 10 account, then log in with the new password you just changed.
#2. Pass UEFI standard Windows password with Kon-Boot
If your computer is using the UEFI – GPT standard, please follow the following instructions:
+ Step 1: Please create a multiboot usb as in the tutorial.
+ Step 2: Please perform boot into USB as shown below. If you don't know how to enter BOOT MENU As shown below, see this article.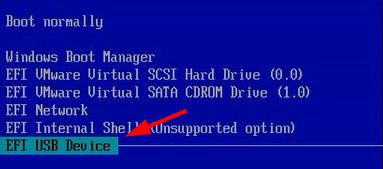 + Step 3: Continue you choose Grubx64 (goat picture) as shown below.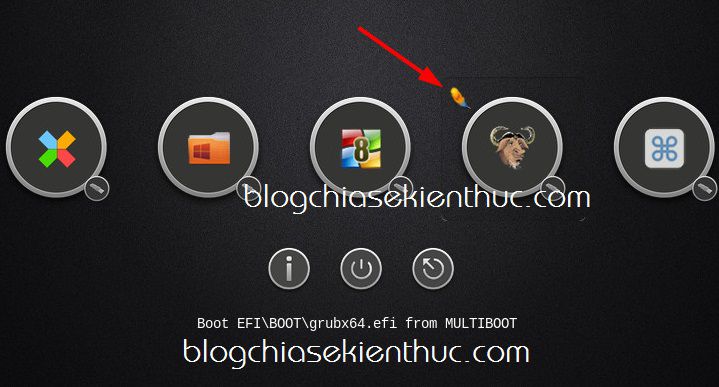 + Step 4: In the next step, click on the option Pentesting/Hacking Live ISO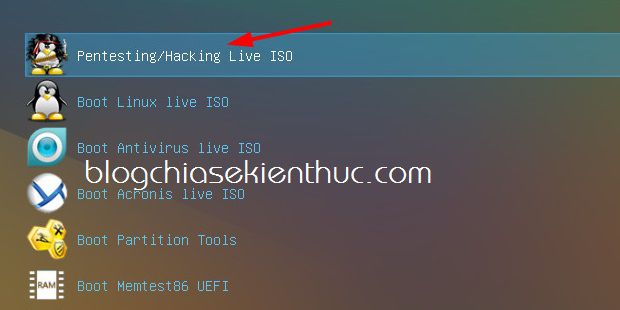 Choose Konboot EFI 64

Okey, after you see the line Everything seems to be ready > please press Enter or any key to perform overpass ?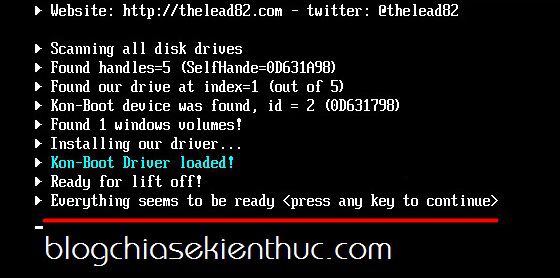 Okey, now you will enter Windows simply, and the software will skip the password entry.
In some cases, the computer will still display the password box for you to enter, but just press Enter, or press the arrow button to continue to access windows.
Epilogue
So I have instructed you both ways to burn to CD and create USB already, you should not abuse the bad things.
This tool is like a key to open Windows, you can also use this way to replace a computer key. Good luck !!!
Kien Nguyen – techtipsnreview
Note: Was this article helpful to you? Don't forget to rate, like and share with your friends and relatives!
Source: Pass Windows XP / 7/8/10 Password leaving no traces
– TechtipsnReview