The horror survival game Dead by Daylight is being free for PC on the Epic Game Store for players to download and experience, until the end of December 9.
Participating in Dead by Daylight, players will have the choice of playing the role of Killer who specializes in hunting others or Survivor who tries to survive on a harsh and difficult hunting trip. As a survivor, you will have to hide from a barbaric killer, find a way to escape by repairing broken machines. If you choose to be a predator, you will have to complete the mission that is to hunt down 4 players by all means, blocking all their escape routes.
Each faction will have their own skills to complete the goal, how to hide faster or how to detect prey. And of course to be able to unlock many skills, you need to complete the tasks you receive. The attraction of Dead by Daylight in addition to attractive content, the thrilling and creepy sound element also scores with game players.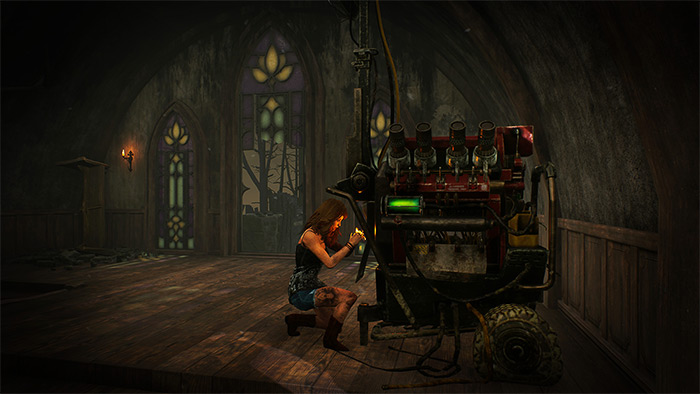 To download Dead by Daylight game for free for your computer, log in to your Epic Game Store account, then click on the link below to download Dead by Daylight game.
Minimum configuration to install the game
Operating system: Windows 10 64-bit or higher
CPU: Intel Core i3-4170 or AMD FX-8120
RAM: 8GB
Graphics: DX11 Compatible GeForce GTX 460 1GB or AMD HD 6850 1GB
DirectX: Version 11
Storage: 50GB
Sound Card: DX11
Dead by Daylight trailer video
Source link: Please download the horror survival game Dead by Daylight for free for PC
– https://techtipsnreview.com/