TheHunter: Call of the Wild game is being free on EGS until December 2 for players to download to their computers and experience. Coming to theHunter: Call of the Wild, players will first experience and immerse themselves in the vast wild space, with many kinds of animals that you have not had the opportunity to see with your own eyes such as red-horned deer.
Your hunting trip in theHunter: Call of the Wild is not just about hitting the target, we will also need a specific hunting plan. Based on the information provided and the map, players will need to calculate the movement habits of each type of animal, their behavior and characteristics. And you also need to calculate the size of an animal and other criteria to see if it is worth killing them.
Support for hunting in the deep forest are hunting guns to choose from such as rifles, sniper rifles, shotguns or even bows. This will help you choose the right weapon for each of your hunting goals. The game has a solo or group hunting mode to increase the excitement of the hunt.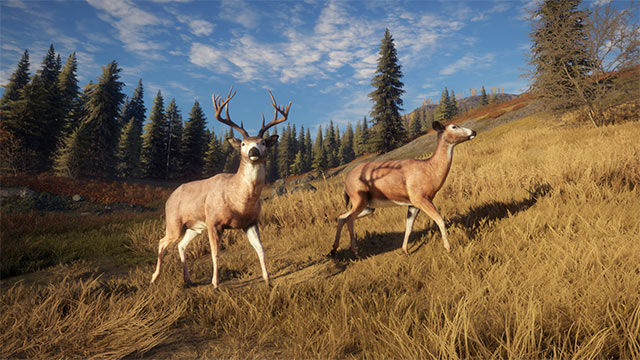 To download theHunter: Call of the Wild game, first log in to your EGS account and then click on the link below to download the game.
Minimum configuration to install theHunter: Call of the Wild game
Operating system: Windows 7 64-bit or higher.
CPU: Intel i3-4170
RAM: 4GB or more
Graphics: NVIDIA GTX 660 / ATI HD7870 – 1GB VRAM
TheHunter: Call of the Wild game trailer
Source link: Please download theHunter: Call of the Wild for free on the Epic Game Store
– https://techtipsnreview.com/