By default, when uploading a media file (image, video) to the WordPress website, we can proceed to use it immediately by inserting it into the article content. However, maybe for some reason, the uploaded file name has not been named properly, especially for some users who have a habit of putting Vietnamese names on the file, there is a risk of errors later. change server.
And if you rename the file by going to the host, find the file and rename it directly, it will cause an error because in the database still save this file with the old name, the content using it will not displayable.
So to rename the uploaded file in WordPress quickly and correctly, you should use a support plugin called Phoenix Media Renameafter using you can turn it off and don't worry it will weigh down the website, because it's also quite light.
For myself, I often write articles with many screenshots and to save time, I take screenshots with the software. CleanShot and drag straight into the post to upload without saving, then use this plugin to rename the image once the post is done.
How to change the name of images and videos with Phoenix Media Rename
First you proceed to find and install the Phoenix Media Rename plugin in the WordPress plugin library and activate it.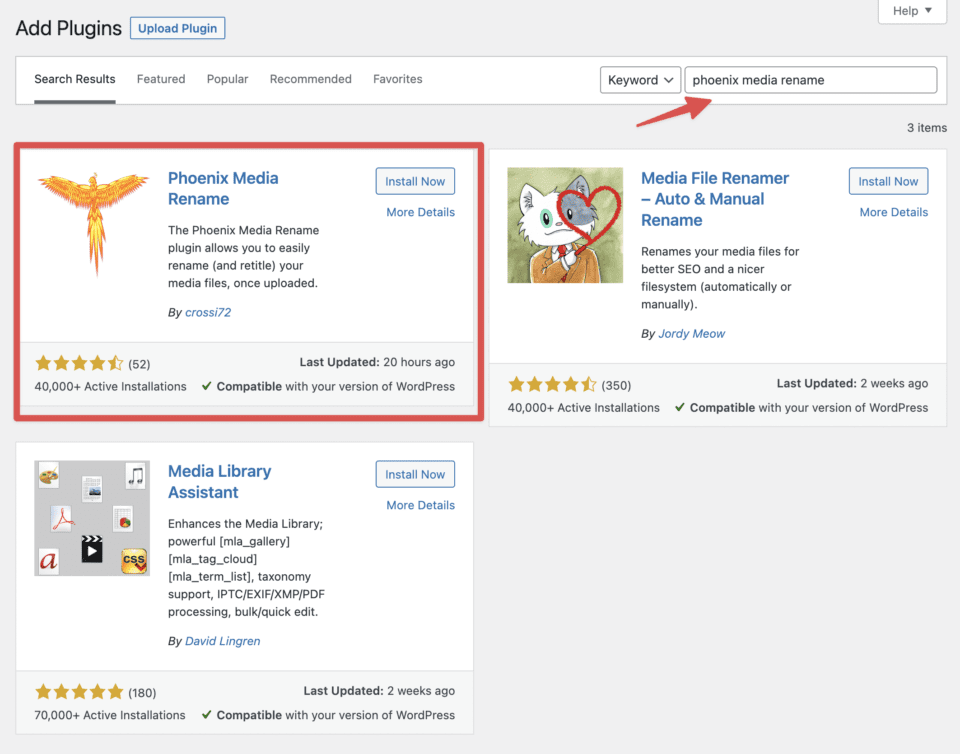 After activation is complete, you access the file upload management page at Media, then select the list display mode as shown below.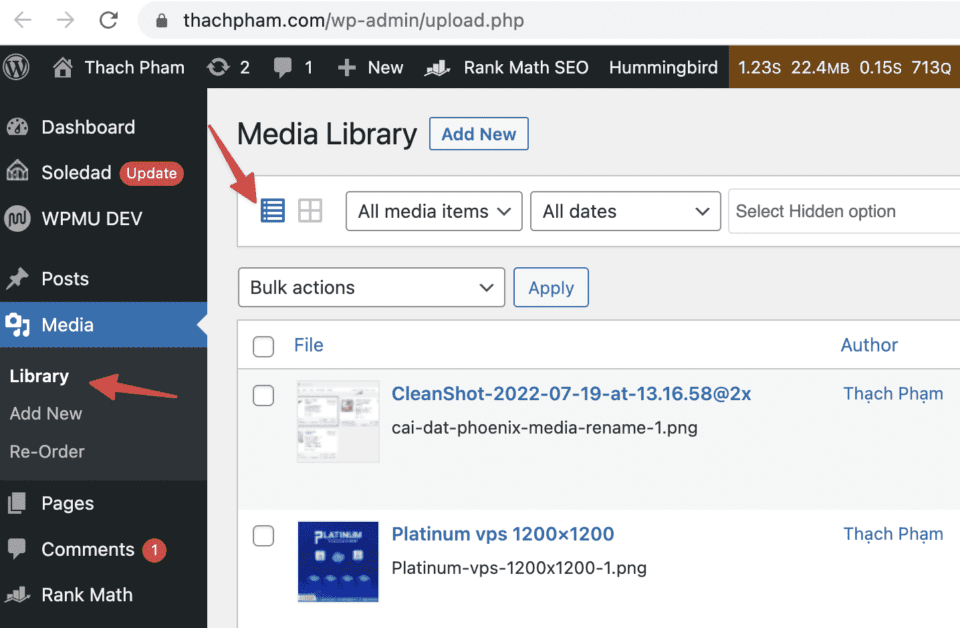 Then press the Edit button at the file to be renamed.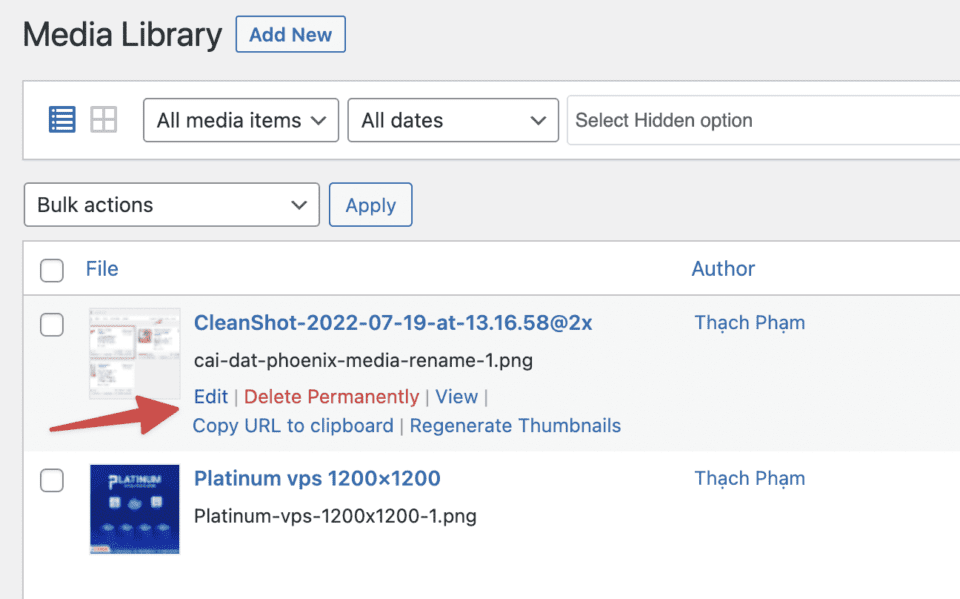 Scroll down to find the Filename section and then change the file name (not including the file format name), press Enter to wait for it to complete and save it. Remember to name the file with no accents, no spaces.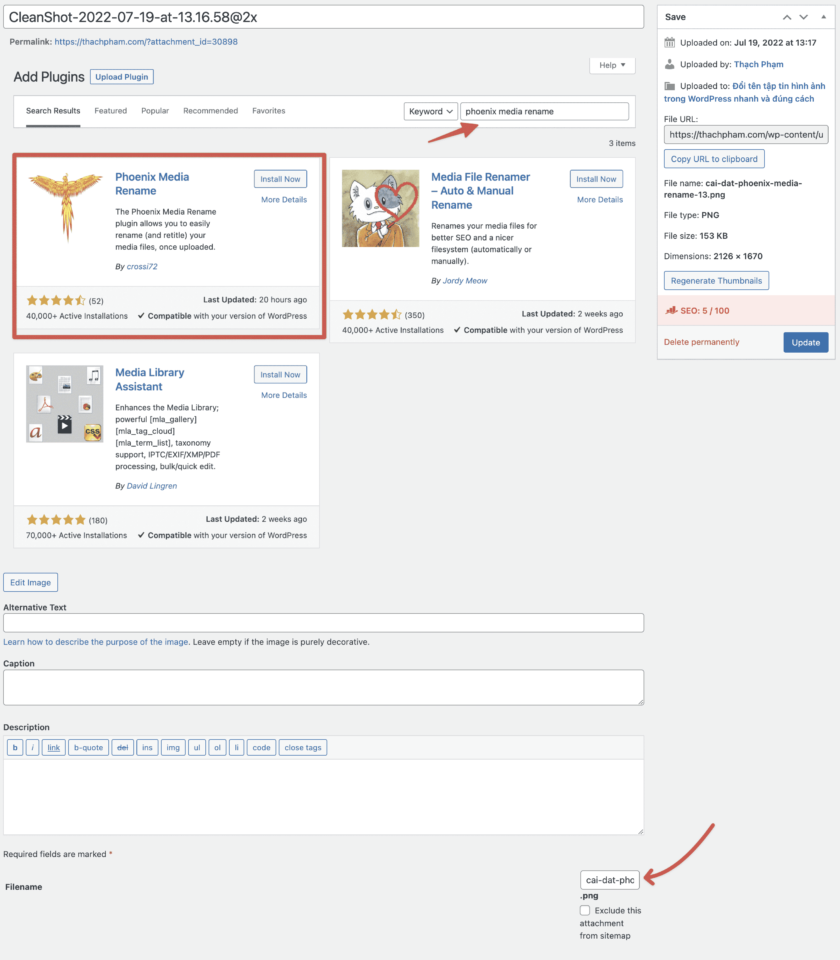 That's it, renaming an image/media file in WordPress is quick and standard.

Source: Rename image files in WordPress fast and properly
– TechtipsnReview