iOS and iPadOS 15 introduced a new privacy feature that allows you to record the activity of apps on your system, to see how these apps use your personal data and track you. You can then use this information to fine-tune your permissions, or completely remove a specific app if you don't trust them. Here's how to do it.
How to record app activity
As part of an effort to help users better understand how apps on the system are using their personal data, Apple is now allowing you to record a week's worth of app activity on your device. your device.
To enable this feature, first make sure you have the latest iOS/iPadOS version installed, then navigate to Settings > Privacy and click on item Record App Activity (Record app activity). All you need to do is turn it on and wait.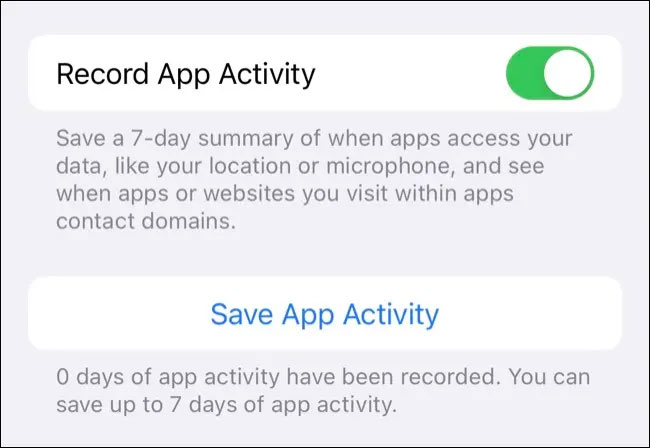 Once Record App Activity is enabled, the system will automatically monitor and record information whenever any app accesses your personal data. Such as photo galleries, contacts, sensors and other sources of information such as cameras, microphones, network data including the websites you visit, etc.
This will give you a good understanding of how a particular application is performing with the access permissions you have given it. You can then make a decision on whether to limit access or continue using this app.
For example, if you discover that an app regularly accesses your device's microphone or camera for no good reason, you can completely revoke the access permissions granted to that app. In addition, through this feature, you can also detect applications that are silently sending data to unknown third-party domains (for example, advertising data), leading to risks. about privacy.
Export data and view reports
As soon as the Record App Activity feature starts recording data, you will be able to export detailed reports in Settings > Privacy > Record App Data by clicking the "Save App Activity" (Save application activity). This will allow you to save the report in a delimited JSON (NDJSON) format, which can be opened with text editors. You can learn more about using files at the Apple developer site.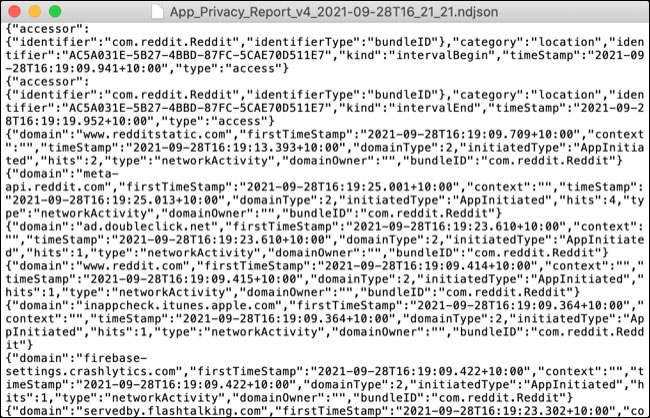 For most users, this NDJSON file is quite confusing. But in the near future, Apple will release an update that will allow users to view the Record App Activity report in a visual list way, as shown in the screenshot below.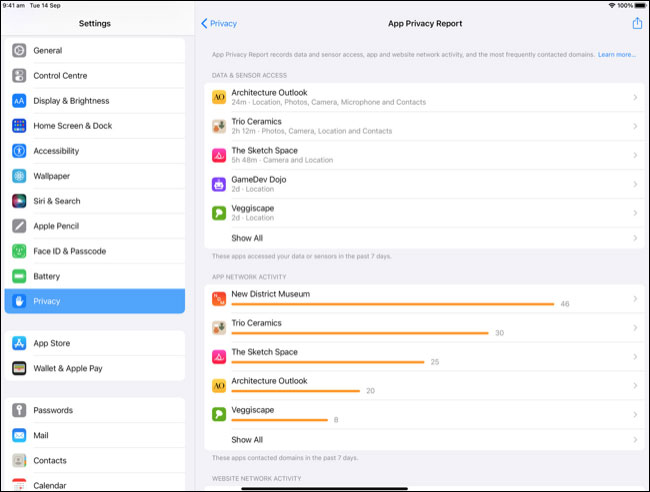 You can leave the Record App Activity feature running in the background and check periodically for anything unusual. This is an extremely useful security monitoring feature that you should not ignore.
Source link: See how apps track users on iPhone and iPad through the App Privacy Report feature
– https://techtipsnreview.com/