The iPhone 11 is only 2 years old, so it still has enough power to handle most everyday tasks, and the battery life is fine. However, there are two notable additions for you if you upgrade from iPhone 11 to iPhone 13: 5G support and better cameras.
Compare details iPhone 13, 13 Pro with iPhone 11, 11 Pro
In fact, the iPhone 11 camera is still good for those who usually only take pictures of pets, children and travel. It has the same 12MP wide-angle and ultra-wide-angle dual camera system as the iPhone 13, and also features features like Night mode and Deep Fusion, the image processing technique Apple introduced on the iPhone 11. iPhone 11 Pro and Pro Max has 3 12MP camera system including wide-angle, ultra-wide and telephoto lenses.
However, the iPhone 13 has a few more additions that photography enthusiasts and video enthusiasts will appreciate. Upgrades like Cinematic mode, ProRes, improved Night mode and Dolby Vision HDR video recording are really worth the experience. Add to that the Photographic Styles feature, which stabilizes the image by shifting the sensor and the new sensor has better light capture…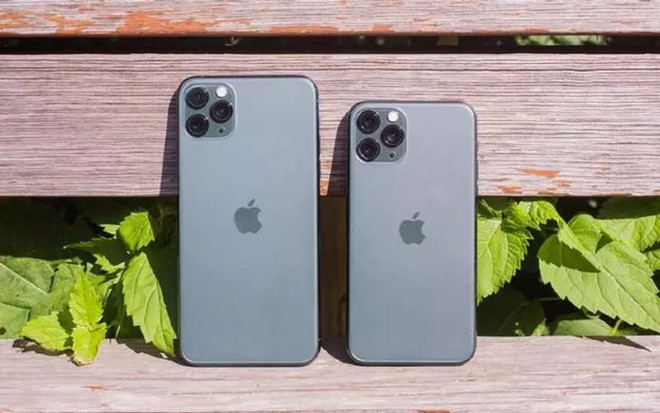 In terms of connectivity, the iPhone 11 and iPhone 11 Pro do not have 5G support like the iPhone 12 and iPhone 13. However, for most users 5G is not the main reason for them to decide to upgrade to the iPhone. In developed countries, 5G has been widely covered, but in our country it is still not popular. Services and apps that make good use of 5G are also yet to be launched.
The iPhone 13 series uses Apple's A15 Bionic chip while the iPhone 11 series uses Apple's 2-year-old A13 Bionic chip. Although not the latest chip, the A13 Bionic is still powerful enough to handle everyday tasks such as taking photos, playing games and surfing Facebook, Instagram, TikTok… Another signal that the A13 Bionic is still there. That is, Apple has put this chip in their newly launched iPad model.
See more:
iPhone 13 has 2 hours longer video playback time than iPhone 11, has the ability to support MagSafe accessories and double the storage on the lowest version. According to Apple's website, the battery life of the iPhone 13 is comparable to the iPhone 11 Pro and Pro Max. However, the iPhone 13 Pro will have 4 hours more battery life than the iPhone 11 Pro and 2 hours more than the iPhone 11 Pro Max when playing videos.
Finally, the iPhone 11 uses Apple's old design language with rounded corners and glossy paint on the regular version, matte paint on the Pro version. Meanwhile, the iPhone 13 resembles the iPhone 12 when it has flat beveled edges and a Ceramic Shield coating to make the device more durable and the back glass is more shiny.
Conclude
If you use it normally, you can continue to keep your iPhone 11 or iPhone 11 Pro for another year or two. However, if you regularly take photos, record videos, or do other tasks that require a better camera, longer battery life, and more storage, then upgrading to the iPhone 13 will bring you many benefits.
Source link: Should iPhone 11, 11 Pro users upgrade to iPhone 13?
– https://techtipsnreview.com/