GhienCongListen sum up how install iTunes on Mac and Windows with detailed step-by-step instructions. Let's consult and practice together.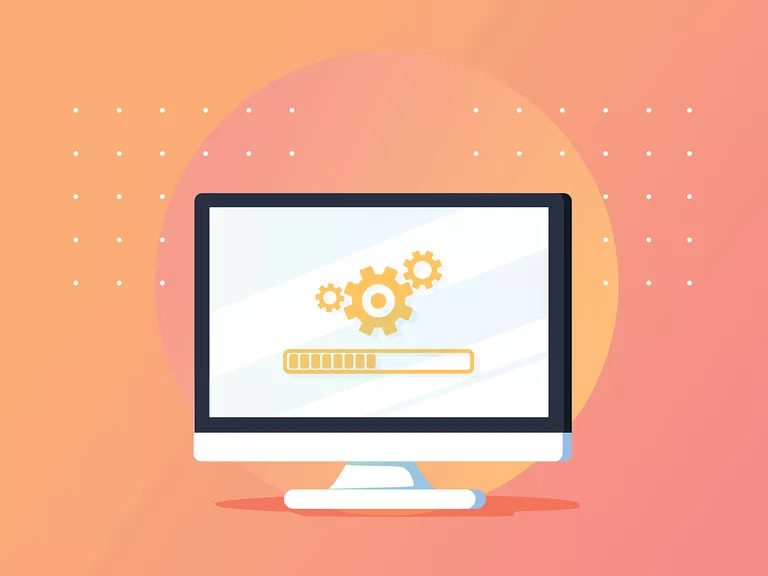 Advertisement

Instructions for installing iTunes
iTunes is an Apple application and is likened to an all-in-one tool of the Apple house. Beyond its original function as a music, video, and photo management application, iTunes can also perform many other functions. You can use iTunes to synchronize data such as contacts, applications; Find audiobooks, watch movies, and even update your iPhone's iOS software.
Since 2019, iTunes has been "dissected" into 3 applications corresponding to the functions of this tool: TV, Podcast and Music. As for Windows operating system, iTunes is still operating as before.
Advertisement

How to Install iTunes on a Mac
Because iTunes comes pre-installed on your Mac, you don't have to install it. But if you deleted iTunes or need to update to a new version, you can download and install it again. Here's how to find and install iTunes on a Mac.
If you're not running the latest version of macOS, the website will prompt you to upgrade.
Advertisement

Click the Download button to start the iTunes download.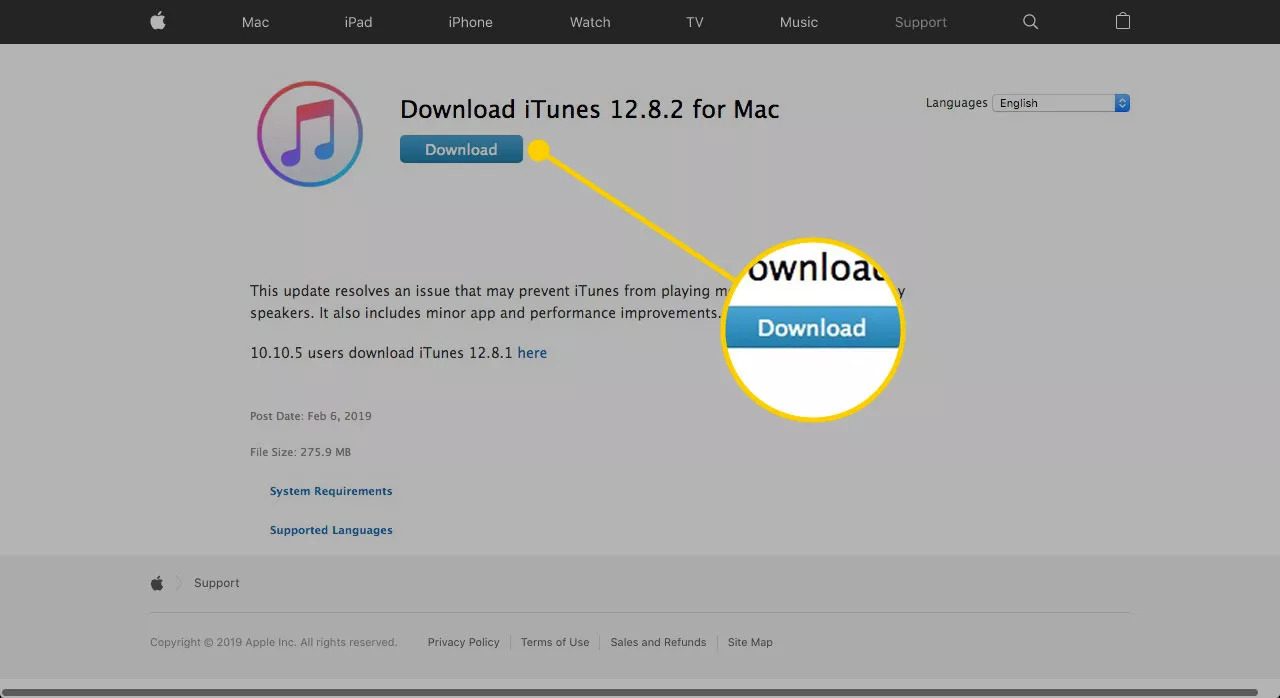 iTunes will automatically be downloaded on your device and saved in the folder Downloads default. However, you can also edit to change to another location.
When the download is complete, the installer will automatically show up in a new window. If this doesn't happen, find the installer file (called iTunes.dmg , with the version number included; for example, iTunes12.7.5.dmg ) and double-click the installation file to begin the installation process. put.
Click through some introductory offers and terms and conditions. Agree to the terms and conditions. When you get to the window with the button Installclick it.
Enter username and password, then click OK. Your computer should now start installing iTunes.
Note: Use a macOS user account to sign in.
A progress bar appears and shows the installation progress. After a few minutes the process completes, click Close to finish.
MacOS will ask if you want to move the iTunes installer to the trash. Click Move to Trash.
Once the installation is complete, you are ready to launch iTunes by double-clicking the icon in your toolbar or in the folder Applications.
How to install iTunes on a Windows machine
Here are instructions to install iTunes on Win 7 and Windows 10. Find out the instructions that are right for your computer.
How to install iTunes on Windows 10
1. You need to download iTunes to your Windows 10 computer first. Visit the official Apple website to choose the right version of iTunes for your computer.
Or in the Windows Search box, type iTunes and select the corresponding result. Alternatively, you can also search for iTunes in the online Microsoft Store.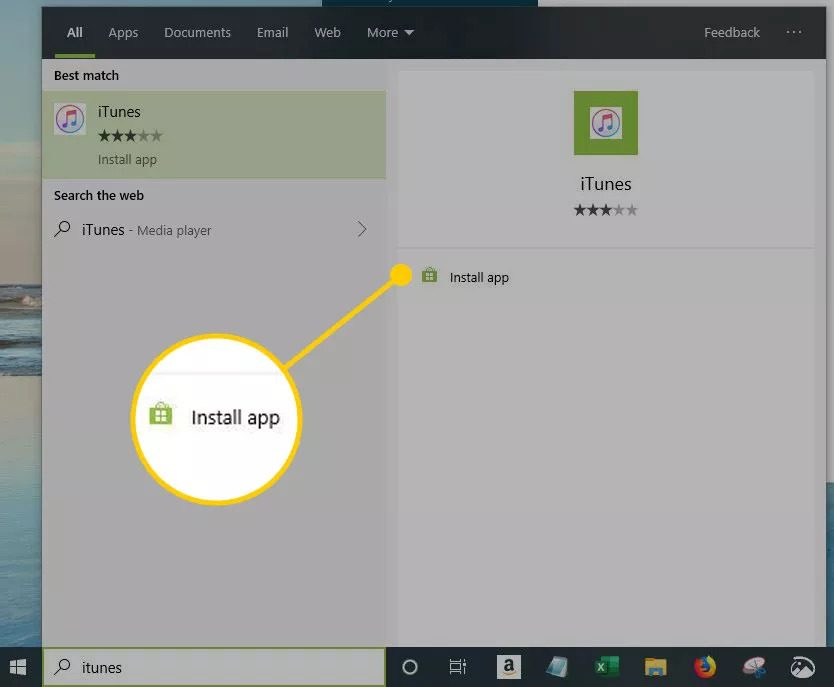 2. Select Get to download iTunes.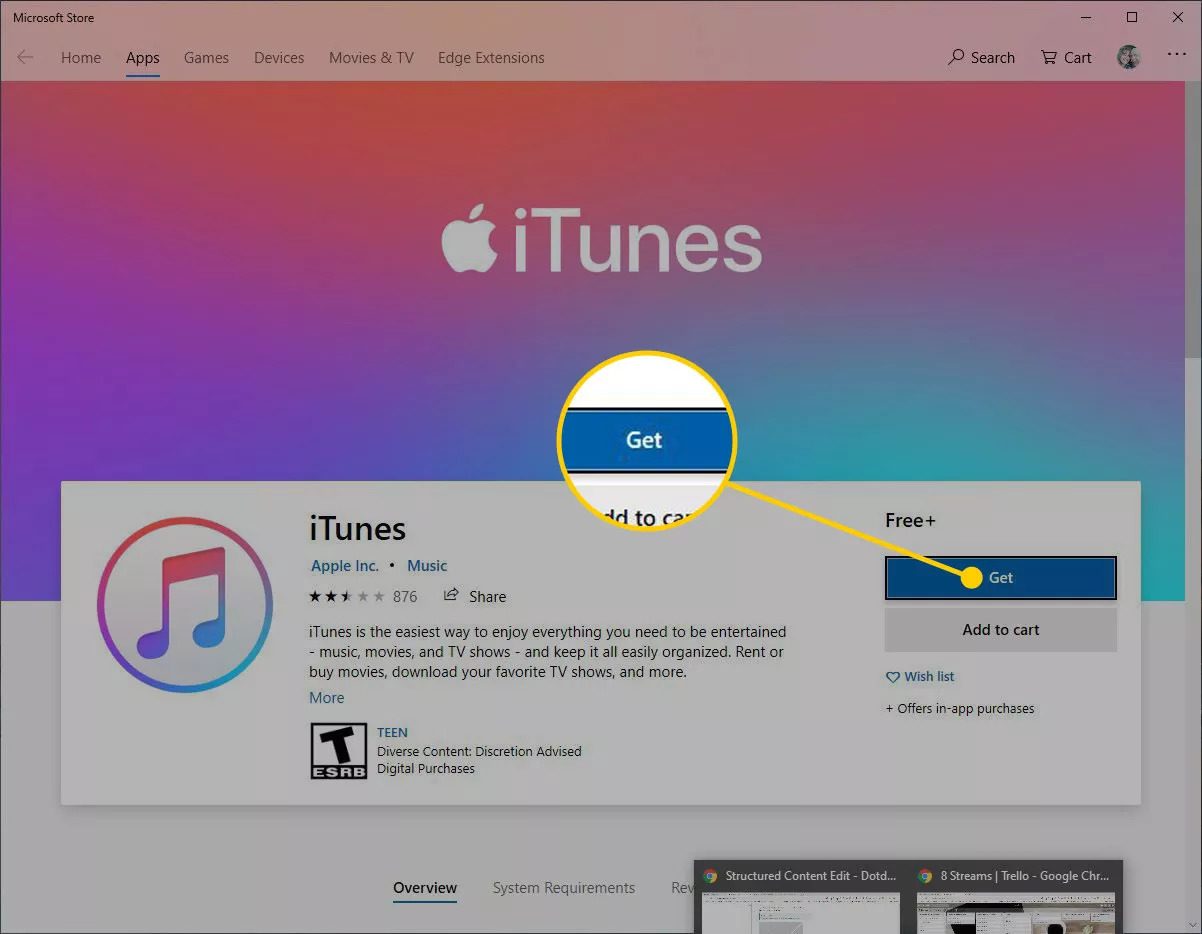 3. When the download is complete, select Launch.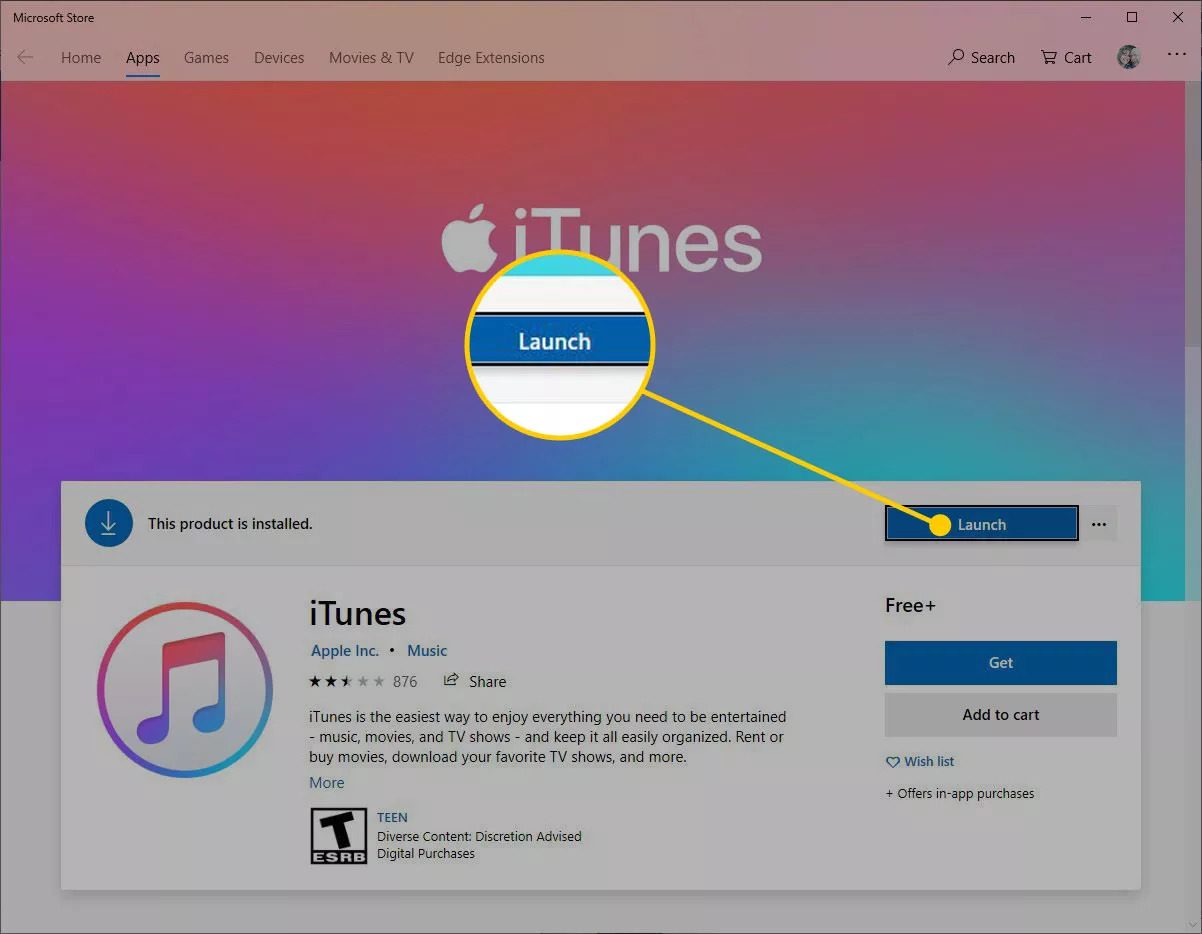 4. Select Agree to accept the agreement with iTunes.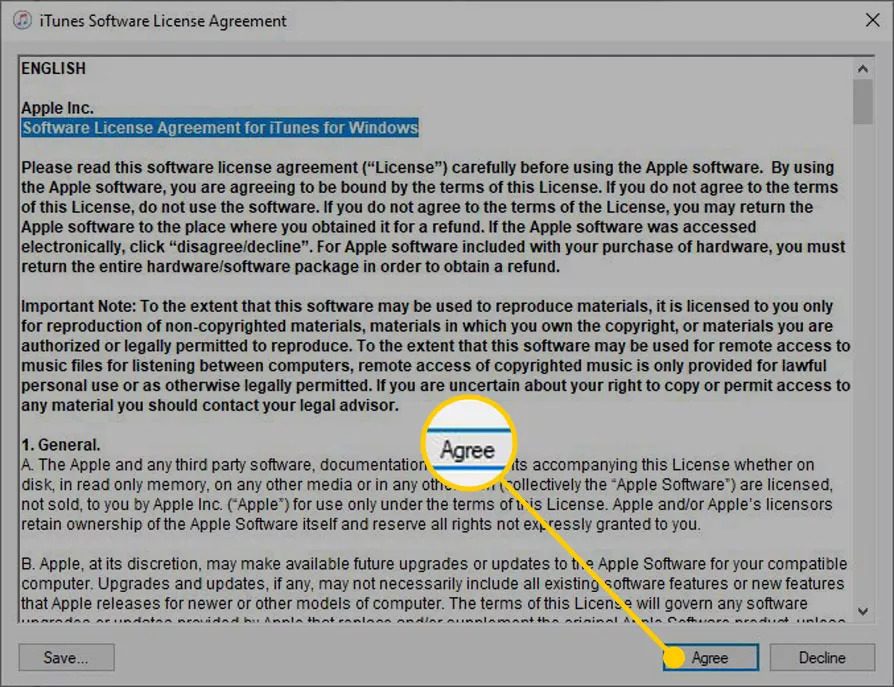 5. In the welcome screen, select Agree if you agree to share your library details with Apple, or choose No Thanks to deny.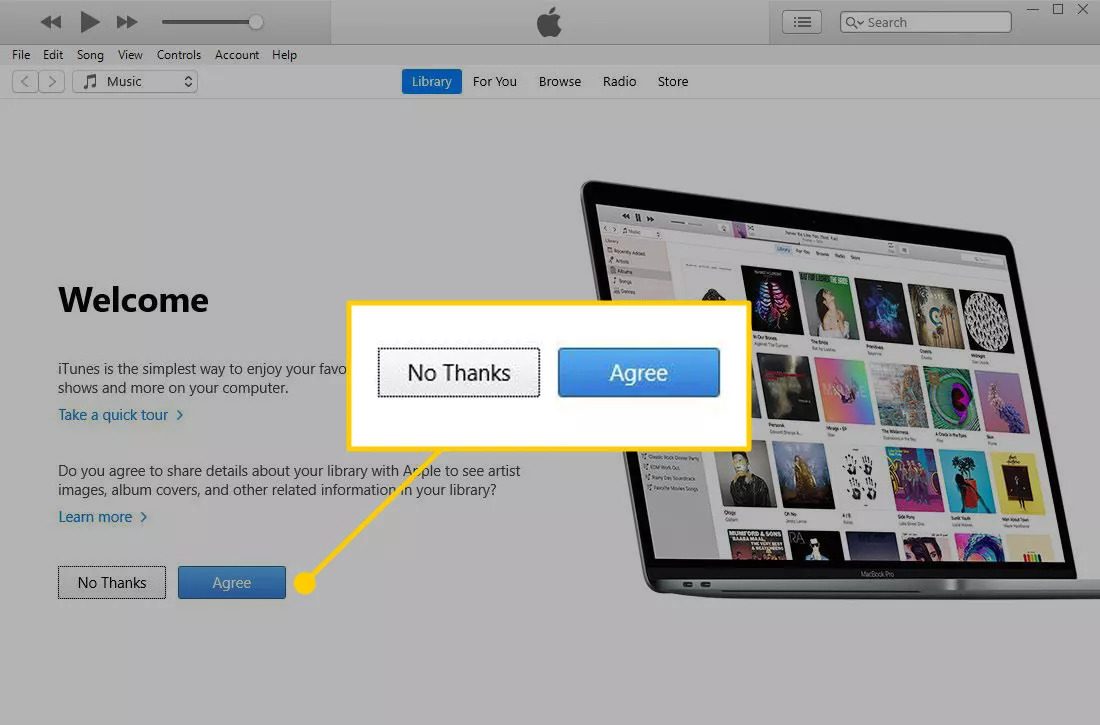 6. Select Sign in to the iTunes Store if you have an Apple ID. If you do not have an account, select Go to the iTunes Store and sign up for an Apple ID to use iTunes.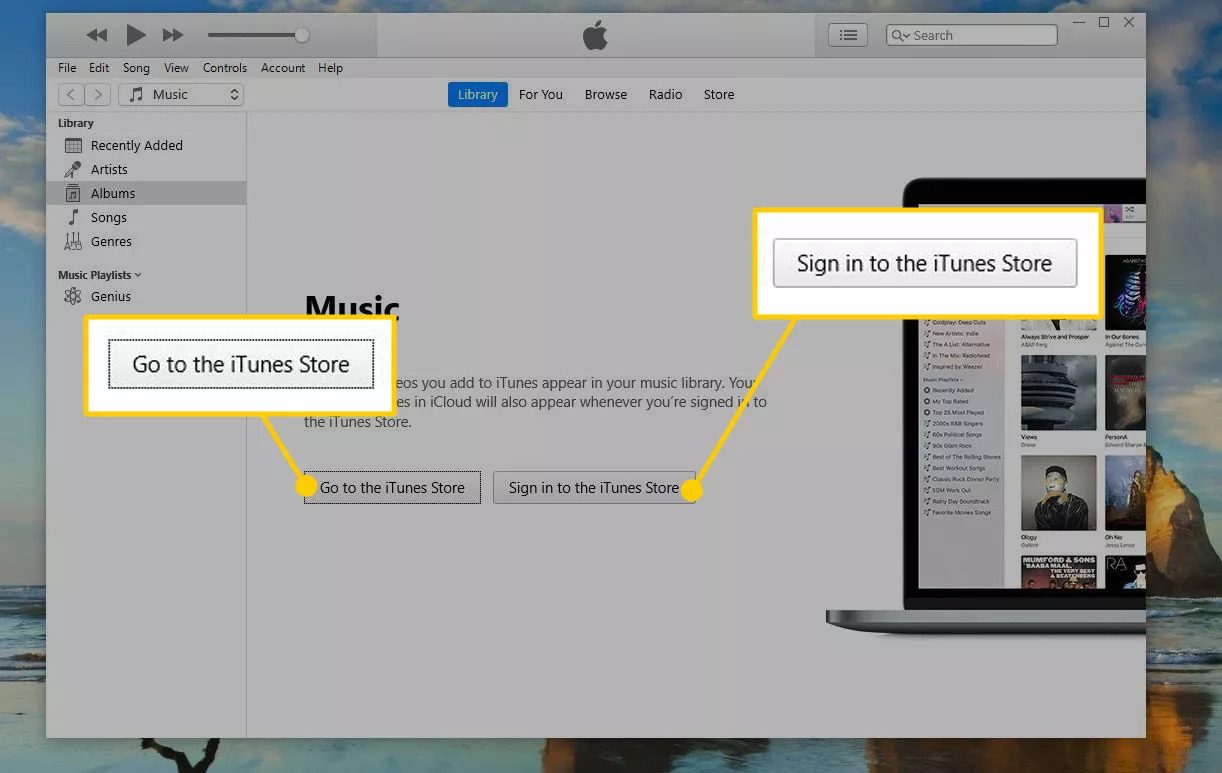 7. Start using by playing your CDs, iTunes will convert all the songs on the CD to MP3 or AAC.
8. Set up your iPod, iPhone or iPad with iTunes and get started.
How to install iTunes on Windows 7
1. Go to Apple's iTunes download page, then select the version that is right for your computer's Windows.
2. Click Download with the appropriate version of iTunes.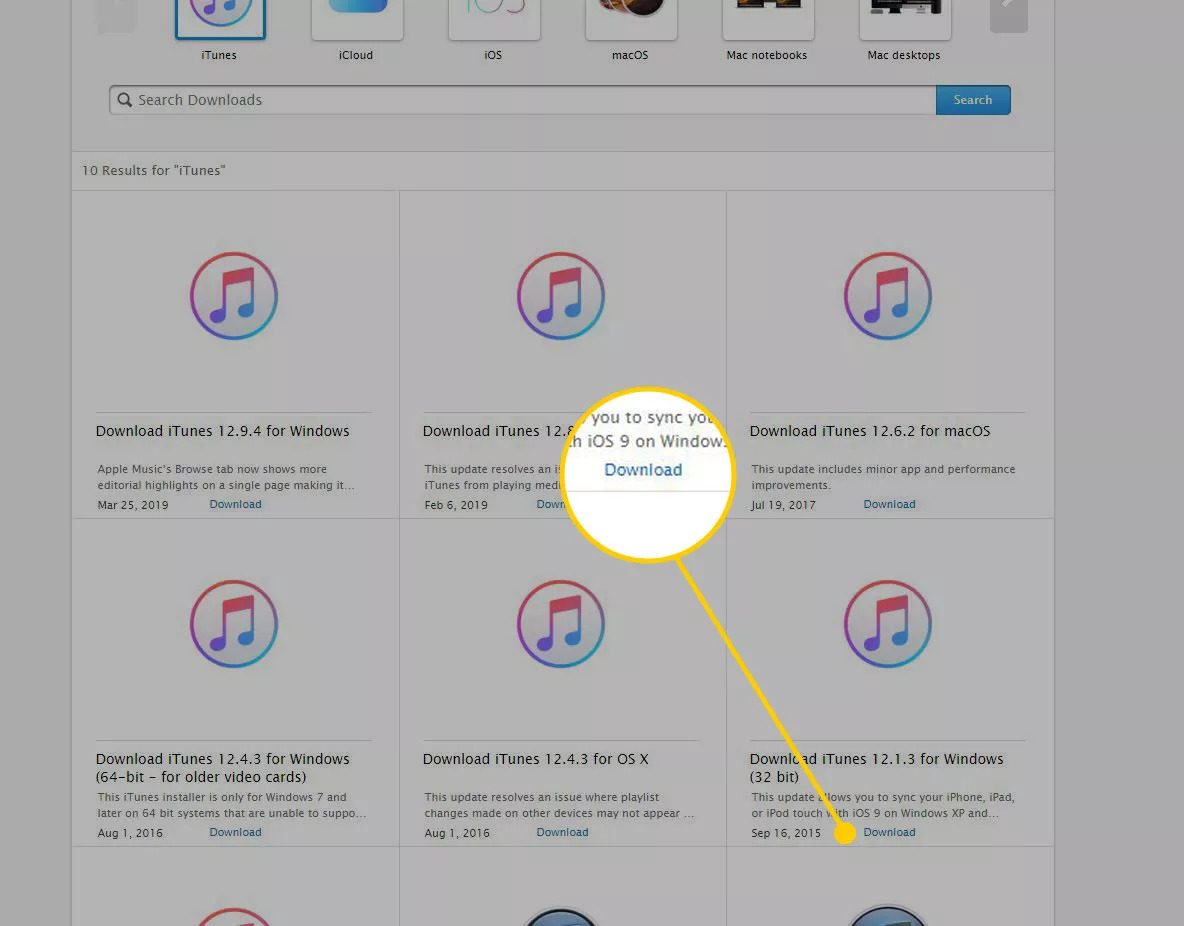 3. You will be prompted to run or save the file. Choose Run to install now or Save to install later. If you save the file, the installer will be saved to the default Download folder.
4. If you choose Run, the installation will start automatically. If you choose Savefind the installer on your computer and double-click the installer icon to start the installation.
When the installer starts, click OK to run. Then agree to the terms and conditions of the iTunes software.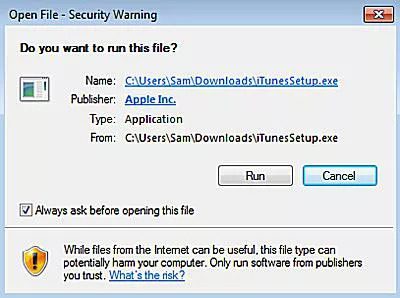 5. Select the options you want to install:
Add iTunes and QuickTime shortcuts to my desktop: This places the iTunes and QuickTime icons on the desktop for easy access. iTunes is added to the Start menu regardless of your selection.
Use iTunes as the default player for audio files: Select this option to have iTunes process audio files, including CDs, MP3, podcasts, and downloads.
Default iTunes language: Select the language you want to use iTunes in.
Destination Folder: This is the default installation of iTunes and its accompanying files. Unless you have a special reason to change locations, leave it at this default.
6. Select Install when you have made your selection.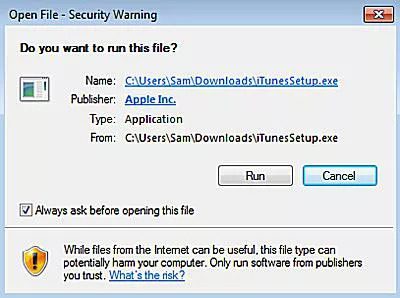 7. While iTunes is doing the installation, you'll see a green progress bar showing how close it is to completion. When the installation is complete, click finish.
The system will ask to restart its computer to complete the installation process. You can do it now or leave it for later. Either way, you can still use iTunes right away.
8. Select Sign in to the iTunes Store if you already have an Apple ID. If not, please choose Go to the iTunes Store and sign up for an Apple ID.
Hopefully with the above tutorial, you were able to install iTunes on your computer. Don't forget to press Like & Share to support GhienCongListen to continue sharing more useful information.
Source: The Complete Guide to Installing iTunes on Mac and Windows
– TechtipsnReview