Perhaps you are no longer strange to the anime genre games on Roblox. Especially the games inspired by the anime One Piece, most of the gameplay of the games in this genre are the same.
The difference between these games is probably just a few small features. However, when there are new games on Roblox, many gamers still log in and experience to see if there is any improvement.
Saga Piece is a new One Piece "themed" game that recently appeared on Roblox. The game also supports newcomers with rewards from the Saga Piece code. Here is the list of the latest Saga Piece code and how to enter the code.
Code Saga Piece and how to enter the code
The latest Saga Piece code currently
Sub2Dessi – Exchange for 30 minutes Notifier (NEW)
NewStatReset – Changed to reset character stats (NEW)
1KLikes – Exchange for 50K Beli (NEW)
Code has expired
UPDATE1 – Exchange for 50K Beli & Notifier
Woo700Likes – Exchange for 15K Beli & Notifier
Thankyou – Exchange for 100K Beli
ShutdownApology – Exchange for 30 minutes Notifier
AnotherStatReset – Exchange for stat reset
RELEASE! – Exchange for 30 minutes Notifier
StatReset – RChange to reset character stats
Step 1: Like many other Roblox games, select the Twitter bird icon right in the main interface.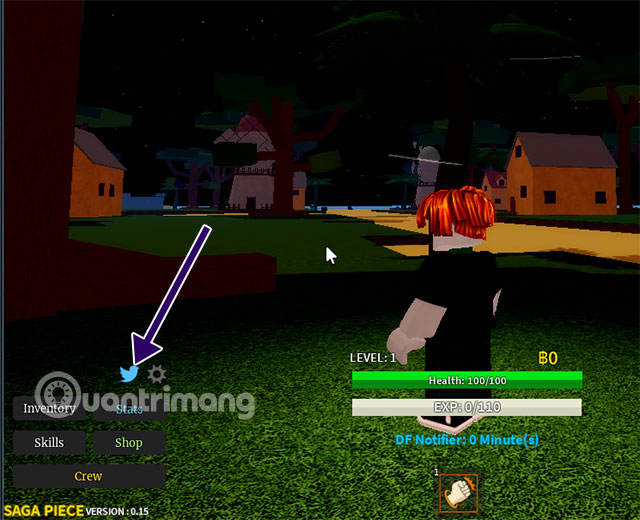 Step 2: Enter one of the above codes in the code input box and select Redeem below to receive gifts from giftcode.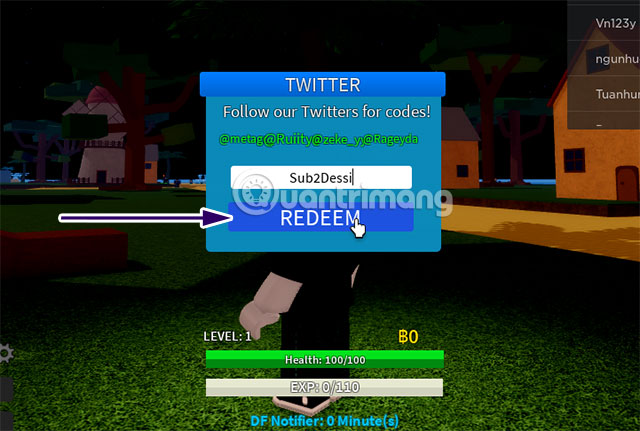 The current reward is mostly Beli and the time to announce the area with Devil fruit. Normally these things you have to earn with quests or buy with Robux.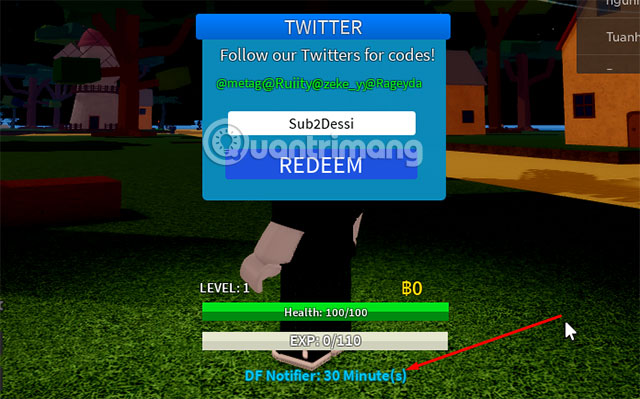 Few rewards received but quite practical for you to use in the game. These codes also have a time limit or limit on code input, so please take advantage of all the Saga Piece codes above into the game.
See more:
Source link: The latest Saga Piece Code and how to enter the code
– https://techtipsnreview.com/