Food ordering apps are now very popular and used by many people when we receive a lot of attractive promotions from food delivery applications. The trend of ordering food through apps is growing and users have more choices as the number of stores connected to food delivery apps is increasing day by day. It's very simple and fast as we make the process of ordering food and have it delivered in minutes. Especially, current food delivery apps have many discount codes and freeship codes, saving costs when we order food online. Here are some popular online food ordering applications today.
1. Foody delivers food online
With Foody we will enjoy the culinary space with many attractive dishes. You can reserve a table when scheduling a gathering with friends or family. In particular, the application also has a food review section.
Main function:
You can search for places, see reviews, photos, videos, dishes,… Rate the places you've been to, save places as separate collections to share with community.
Order food, drinks, fruits, cakes, etc. with regular promotions.
Book a table at medium and large restaurants with many attractive offers.
Regular coupons with preferential prices for Foody members.
You order your own food at the restaurant through the menu available on the app.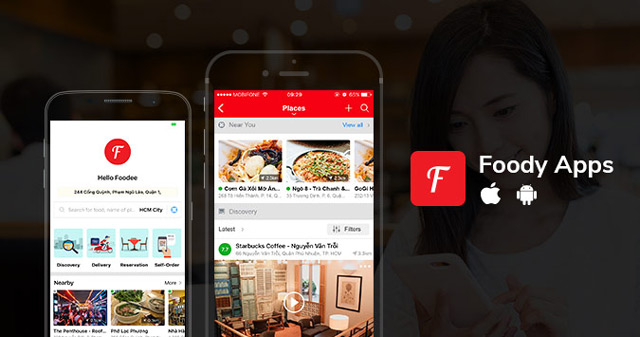 2. Order food online on Grabfood
Grabfood is currently a popular food delivery app. The application has linked with many stores, giving users more choices when ordering food.
Features of Grabfood:
Just install Grab app to use Grabfood.
The app interface is simple, intuitive, and easy to use.
Integrate Moca wallet right in the app.
There are many promotions, Grabfood discount codes for customers,
The delivery fee is quite soft compared to the market.
Shipper delivery is responsible, dishes are guaranteed.
There is a program to accumulate points to exchange gifts and vouchers after each successful transaction.
24/7 continuous operation.
3. Now Food order food online
Now Food application not only provides an app to install on the phone, but we can also access the website or order food from Now right on the Shopee app. Now Food also provides customers with a quality food app, dedicated and attentive service with many attractive promotions and discounts.
Main function:
The amount of food is rich and varied.
Simple interface, easy to use.
Many forms of payment are suitable for many objects.
Support users to book services individually or in groups. Easily review orders, change content, edit delivery times or even cancel orders if you want.
Continuously update the above partner's promotional codes.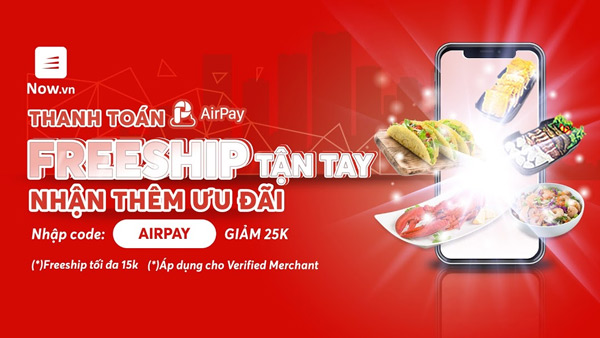 4. App Baemin ships food
Baemin is a new food delivery app in Vietnam in 2019. Baemin was previously launched in Ho Chi Minh City and is now available in Hanoi.
Main function:
Searching for eateries is super simple.
Suggest delicious dishes according to the right mood.
Many attractive promotions.
Easy-to-use interface application.
Can make a note about the dish for the restaurant, or a delivery note.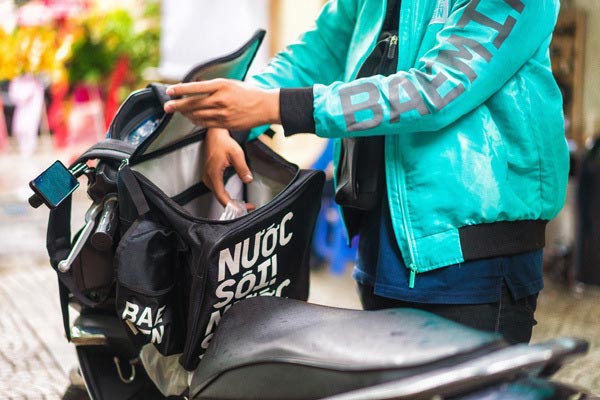 5. App to order food Lozi
Not only is a reputable fast food ordering and delivery application, but Lozi can also help you find delicious food shops around your area or in another location easily. Lozi will suggest to foodies who are wondering what they want to eat with a series of images of extremely eye-catching and diverse dishes and drinks. In addition, you can also book or contact the shop owner right on Lozi, which is extremely convenient.
Therefore, if you are a foodie and like to discover delicious snacks and restaurants, Lozi is one of the great choices for you.

6. App to order Vietnammm.com
Using Vietnammm, you can order food at more than 1200 restaurants in Vietnam with just a few simple taps. Vietnammm also acquired FoodPanda website, one of Vietnam's former food delivery service providers, to increase its market share. This gives users a lot more options when they want to order delicious food online on Vietnammm.
Main features of Vietnammm:
An overview of the dishes of each restaurant.
Provide many dishes for you to choose such as: Pizza, office lunch, pasta, Chinese food, Thai food, …
Ordering is simple, just log in and click on the food you want to buy.
The location of the restaurant is clearly shown on the map.
Food delivered to the place, quickly.
Download the app here:

7. AhaMove
Another option for you when you want to order food online is AhaMove. In addition to Hanoi and Ho Chi Minh City, AhaMove also supports other cities such as Da Nang, Hoi An or Nha Trang, allowing users to search, select and order delivery of any food in extremely fast time.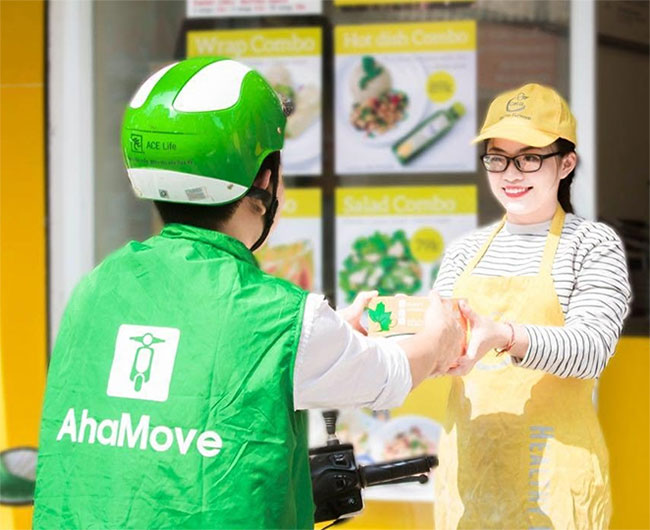 See more:
Source link: Top food ordering app, quality food ordering app
– https://techtipsnreview.com/