By default, when you receive an SMS or iMessage, your iPhone will make a notification sound, then notify you again every 2 minutes if you haven't read the message yet. This is an interesting feature if you are a busy person who often misses incoming messages. However, some people find this feature very annoying. So what to do? Let's see how to turn off multiple incoming message notifications on iPhone!
How to turn off notifications repeatedly when there are new messages on iPhone
First, you need access Settings > Notifications > Messages (Settings > Notifications > Messages) and scroll down.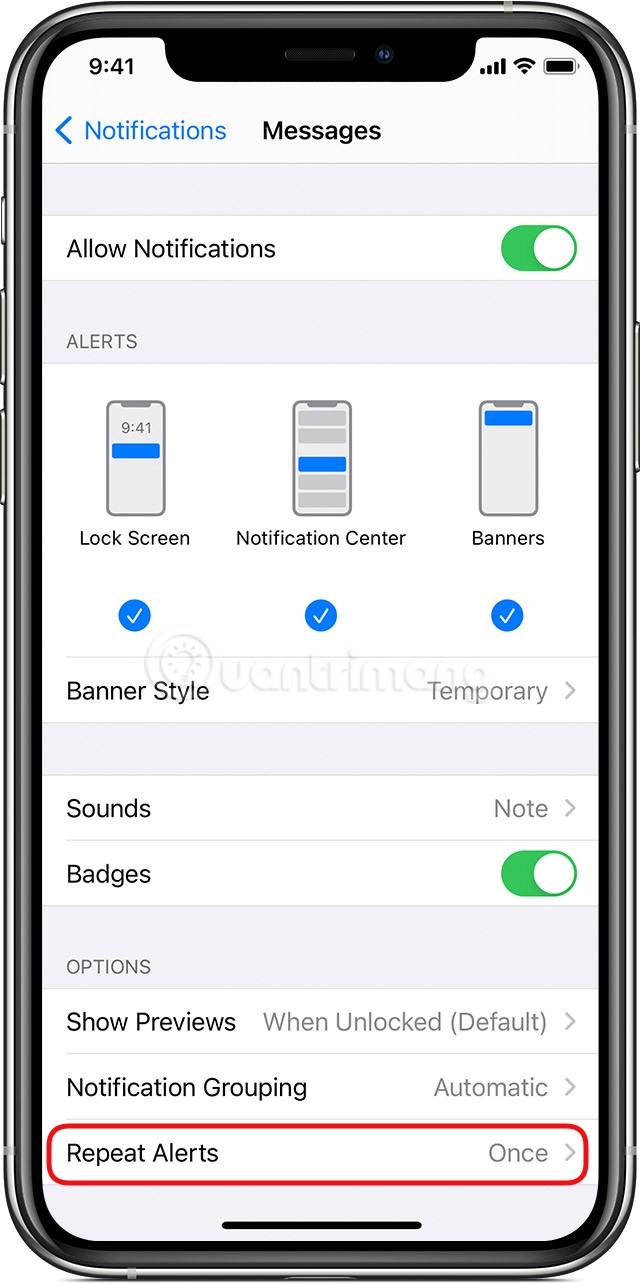 Choose Repeat Alerts, then change from option Once (Once) sang Never (No) (or select multiple times if you want to repeat the message).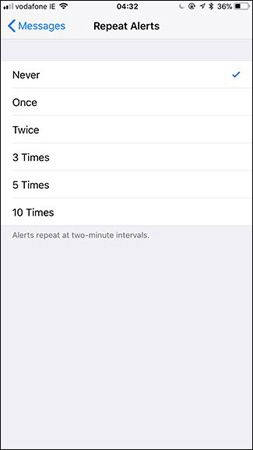 Once, Twice,… options are the number of times you want the notification to repeat. Thus, Never means you'll get a single notification when a message arrives and 10 Times means you'll get 11 notifications, including the first when a message arrives and 10 repeats, 2 minutes apart each time.
Note: On iOS 15 to find the item Repeat Alerts you will have to click Customize Notifications in the notification settings of Messages (Messages):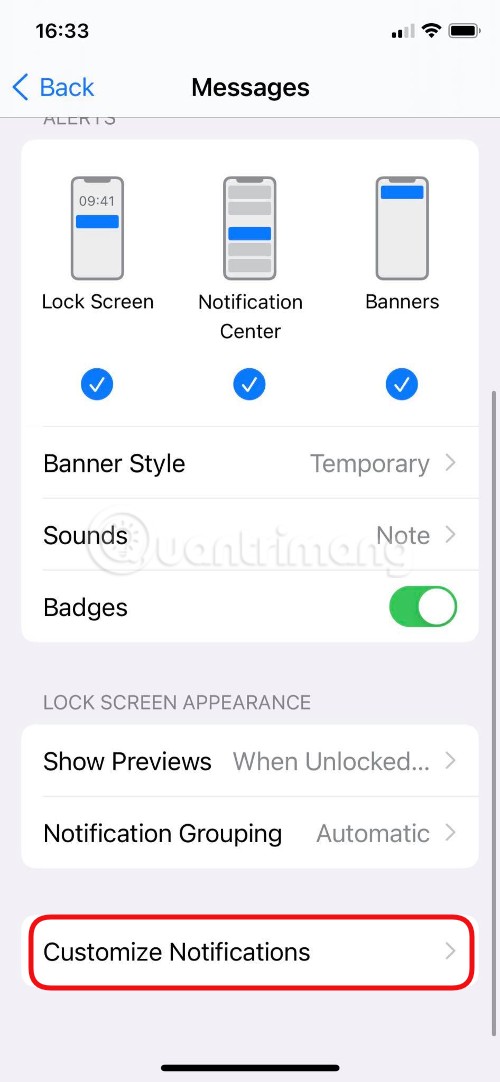 Good luck!
You can see more:
Source link: Turn off SMS notifications twice on iphone, prevent iPhone from notifying multiple times when new SMS is available
– https://techtipsnreview.com/