NOTE: Welcome to the Knowledge Sharing Blog! If you encounter any errors during use, such as error in download link, slow blog loading, or unable to access a certain page on the blog … please notify me. via Contact page. Thanks!
On the Windows 10 operating system, Microsoft has equipped a feature to restart the applications you have open when the computer is shut down or restarted, after rebooting the computer or updating the system.
This feature will cause stutter, lag Windows because there are many programs boot up at the same time, especially for low-profile machines, less RAM and hard drive usage.
And a lot of software supports this feature, such as Word, Excel, Chrome, Firefox, … Well, if you find it too annoying, you can completely turn it off to reduce system lag.
Read more:
How to turn off automatic reopening of an application after restarting Windows 10
This feature allows Windows to restore applications that are registered with Windows Restart Manager, the supporting software I have just mentioned above.
This is precisely the reason why when you check many applications that are not in the application list Start-up (Open Task Manager => tab Startup) but automatically opens.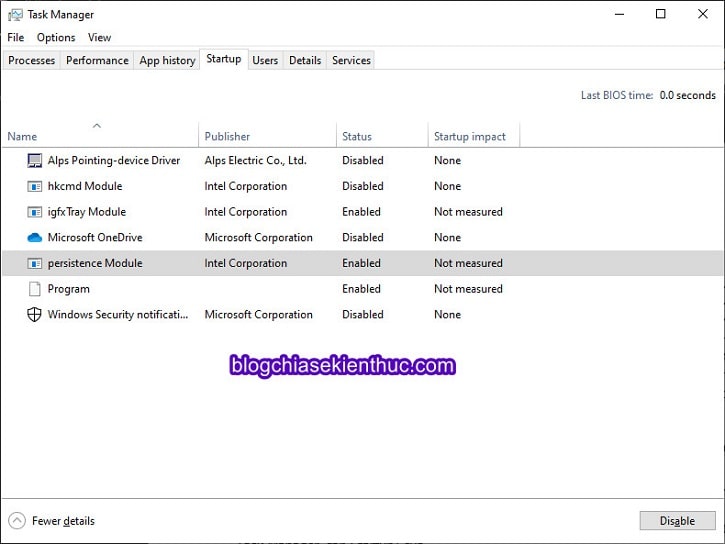 To turn off this feature is also very simple, how to do it as follows:
Perform:
+ Step 1: Open login settings by opening Start Menu => press icon Settings => select Account => and select Sign-in Options.
Alternatively you can also quickly open settings using combinations Windows + I => then use cell Search to find Sign-in options it is OK.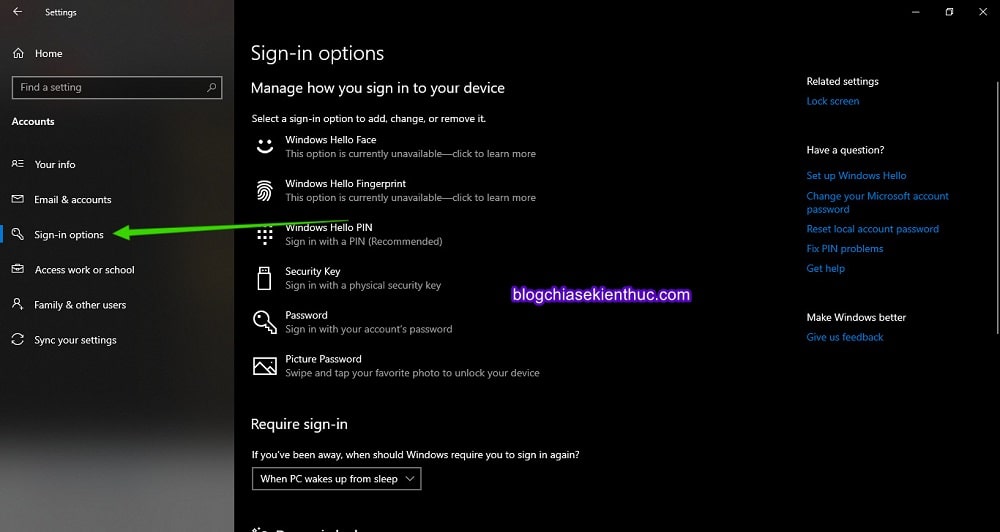 Another faster way is to open RUN dialog box (Windows + R key) => enter command ms-settings:signinoptions and press OK to open settings.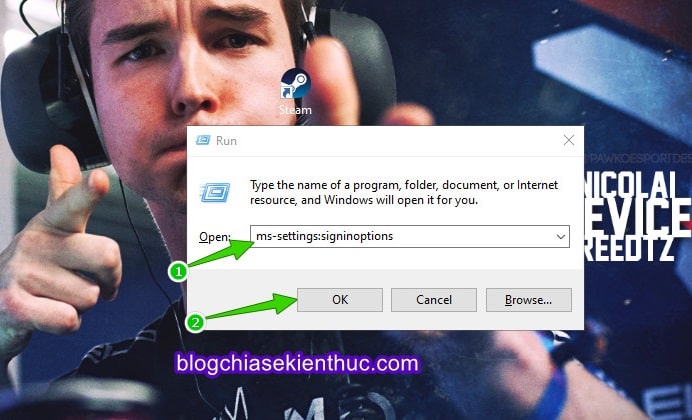 + Step 2: In the window Sign-in OptionsYou scroll down to find Use my sign-in info to automatically to finish setting up my device and reopen my apps after an update or restart => switch magnetic switch ON about OFF to turn it off. Then close the installation is done.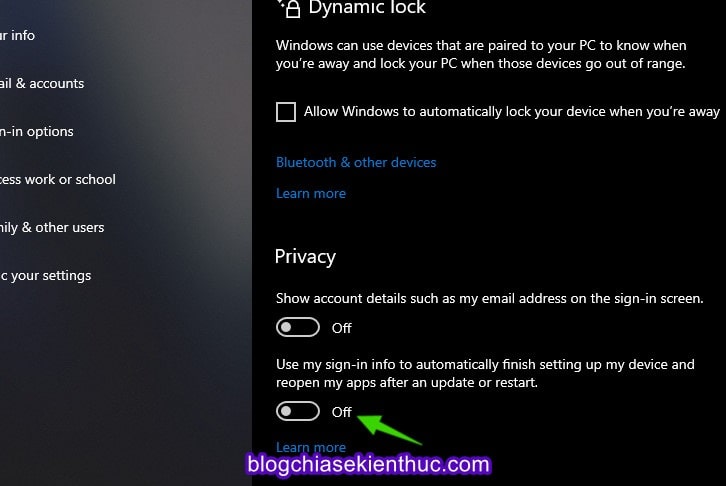 + Step 3: So from now on, no application can start automatically without the permission of yourself or the user at that time when they access Windows 10.
I find this feature quite useful, especially for guys like me. I say it's suitable for me because during use, I open a lot of applications at the same time – Word, Camtasia Studio, SnagIT, Firefox and Chrome at the same time – but my laptop is also old, with little ram so crashes often occur.
Epilogue
Oke, above is a tutorial on how Turn off automatic application restart on Windows 10.
This I see it does not matter much if you are using a high configuration, mid-range to Hign-End Laptop / PC, you do not need to care. Good luck !
CTV: Nguyen Thanh Tung – techtipsnreview
Note: Was this article helpful to you? Don't forget to rate, like and share with your friends and relatives!
Source: Turn off the feature to reopen the application itself after restarting Win 10
– TechtipsnReview