Surely those who have played through Teamfight Tactics – TFT season 3.5 will see how Urgot is an interesting and talked about character in the game. With his rather "faulty" skills, the crab's name has inhibited many gamers in season 3.5 Teamfight Tactics – TFT when he pulled away the main carry or main tanker of the squad.
By this Teamfight Tactics – TFT season 6, Urgot has returned but no longer pulls anyone in the stomach. However, he is still a key champion in the Lien Xia – Chemistry team when he is a Teamfight Tactics – TFT season 6 general with a price of 4 gold like Lux, Yone Teamfight Tactics – TFT, Fiora Teamfight Tactics – TFT… If you want to know what this male crab name needs. and who should go with, please take a look at the content below.
Clans, stats and skills Yone Teamfight Tactics – TFT season 6


Both Firearms and Chemical Techniques allow Urgot to fire multiple rounds of bullets at the enemy team. The Gunner allows to fire twice while the Chemical Skill gains bonus attack speed. Even in just a few seconds, Urgot can handle enemy tankers and carry well.
Skills and stats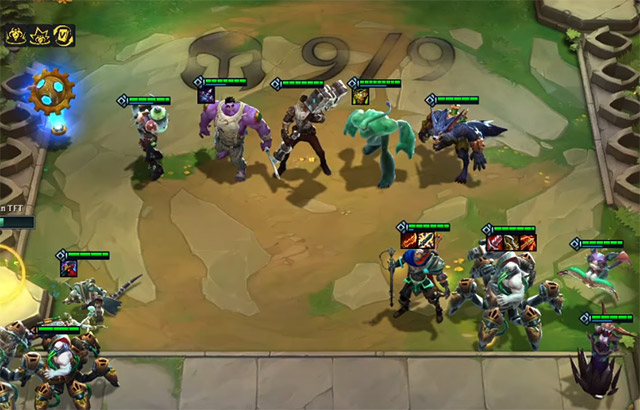 Price: 4 gold
Health: 800 / 1440 / 2592
Mana: 60
Armor: 30
Magic Resistance: 30
DPS: 55 / 99 / 179
Damage: 85 / 153 / 275
Attack Speed: 0.65
Crit Rate: 25%
Attack Range: 3
Skill:
For the next 5 seconds, Urgot attacks 5/7/15 times per second to the nearest enemy at a fixed speed. Each attack deals 30% AD x 30% attack speed. (This skill's damage is proportional to physical damage and attack speed).
Matching Urgot Teamfight Tactics – TFT Season 6, Urgot Teamfight Tactics – TFT Season 6 Standard Item
As a Gunnery champion and deals a lot of physical damage, Urgot needs a BF Sword > Wooden Bow > Practice Gloves > Silver Cloak > Oversized Stick… Any Gunnery champion can hold Urgot's items, the most reasonable is Kog'Maw or Gangplank, and on the Chemistry side, Twitch will do this task.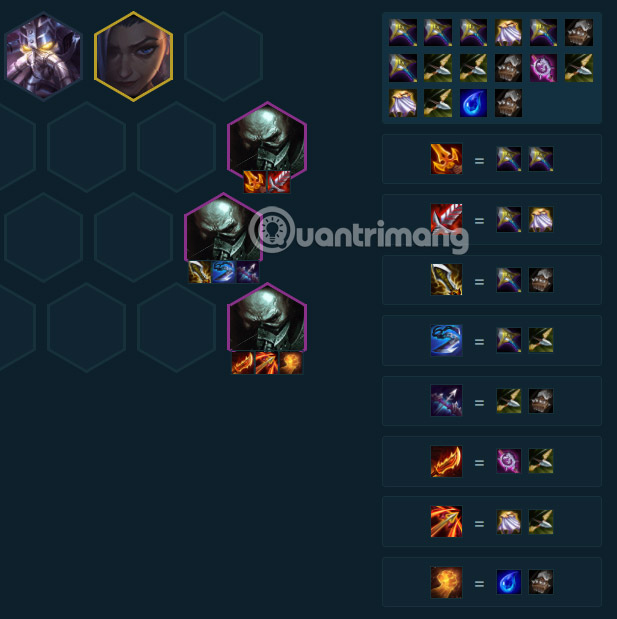 Urgot Teamfight Tactics – TFT season 6 lineup
7 Chemistry

The 15-second period will help Urgot attack speed, reduce damage, and restore health along with other Chemical Skills on the team if this buff of Chemistry is reached. Urgot needs more Rageblade and if the champion standing next to him has a Zeke Flag buffing attack speed, even better.
Mundo will be the main tanker with Zac and Warwick, Singed and Lissandra will support control. Standing with Urgot below is the secondary carry Viktor and Kog'Maw to support additional damage. The Chemical Skills will extend the life so Urgot can completely stand long enough to deal great damage to the enemy team.
5 Chemistry

The 15 seconds increase the drain effect to 8 seconds but besides Urgot there will be more supports from Mutant, Scholar and increase the attack rate of Urgot 2 times. The source of damage from this team is quite large when Viktor and Kai'Sa Teamfight Tactics – TFT both deal damage. You should put defenses for Mundo when he seems to be the main tank "standing in front" along with Urgot in this team. Don't forget to Upgrade the buffing Technology
Lien Xia

Urgot's double attack rate is 70% if you have 4 Archers. 100% if you have the Hextech Upgrade activates the Shooting buff. Jinx, Gangplank, Kog'Maw and Urgot will do damage missions. Mundo, Kassadin, Vi, Zac will be tank champions and cause adverse effects.
Although Urgot no longer swallows anyone, but with skills and clans in this season 6. He is still a powerful main if shielded and has the right equipment to deal damage.
Source link: Urgot Teamfight Tactics – TFT: Standard items, Urgot Contact Chemistry Season 6 lineup
– https://techtipsnreview.com/