Apple has turned the iPhone's unpopular notch into a snappy new feature. It is the appearance of an island at the top of the iPhone screen aka Dynamic Island. So what is Dynamic Island? Together GhienCongListen let's explore!
What is Dynamic Island?
When iPhone 14 Pro was launched, many people often mentioned the phrase Dynamic Island. Is this the new "step forward" of Apple or not? Let's see what Dynamic Island is now!
Advertisement

What is Dynamic Island?
Dynamic Island is Apple's improvement when launching the iPhone 14 Pro line. Specifically, the improvement of the notch feature to resemble a seamless cut together. It is shaped like a pill.
Dynamic Island simulates the notch, it changes in shape, size, displays notifications and information in a timely manner for current actions and ongoing background activities.
Advertisement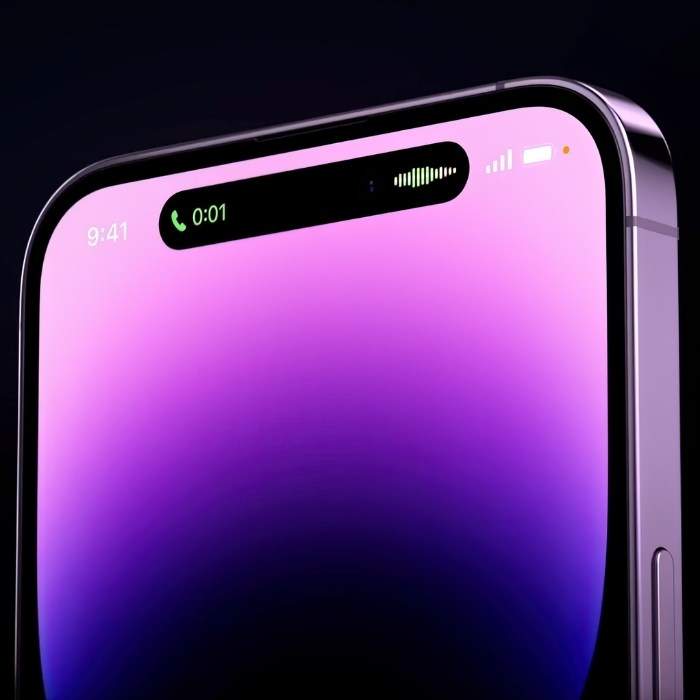 How does Dynamic Island work?
Working principle of Dynamic Island – What is Adaptive Island?
Advertisement
In case you enable or disable silent mode, connect AirPods, access Face ID, plug in the charger, this cutout will be extended. It also displays the corresponding information, then will return to the same pill image immediately.
With background activities still happening like a call, playlist or timer, this clip will always stay in the extended state until the activity ends.
You can flexibly click on it to access the application; You can also long press on it to access other options.
Besides, Dynamic Island also works in tandem with other applications. It allows you to multitask better.
In case there are many background activities happening at the same time, the activity that happens first will be displayed on Dynamic Island. For the next activities, it will be on separate bubbles in the right position of Dynamic Island.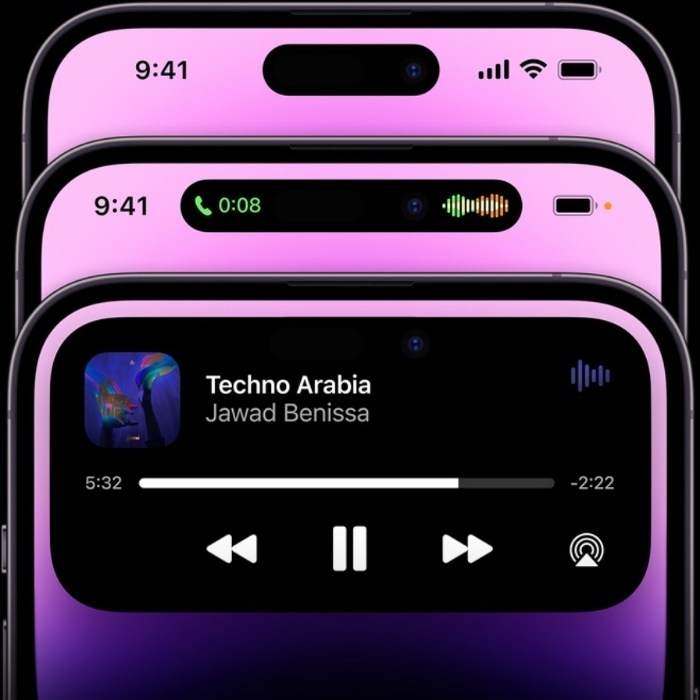 What is Dynamic Island feature on iPhone 14 Pro?
The Dynamic Island feature on iPhone 14 Pro was born to bring a more seamless and intuitive feeling when users interact on their phone device.
Show notifications and warnings
Dynamic Island has a feature that helps display notifications and alerts to you. It allows you to perform various actions.
The highlight of this feature is that all activities it does are quite smooth, it does not cause anything you are manipulating to be interrupted.
Therefore, users can easily distinguish this warning from other warnings more easily.
Examples of features that display alerts and notifications include:
Incoming call, current call
Use sound for status alarm
Charge status
Connection accessories
Face recognition
Contactless transactions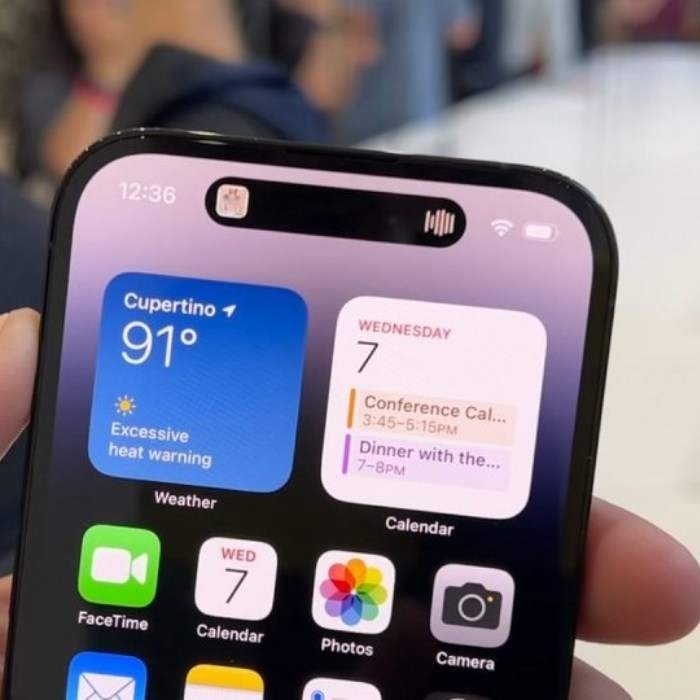 Show background activity
The Dynamic Island feature in iPhone 14 Pro also supports activities that are happening in the background of your device.
So when you exit the app and go to the home page, the app or activity you're using will automatically go to Dynamic Island.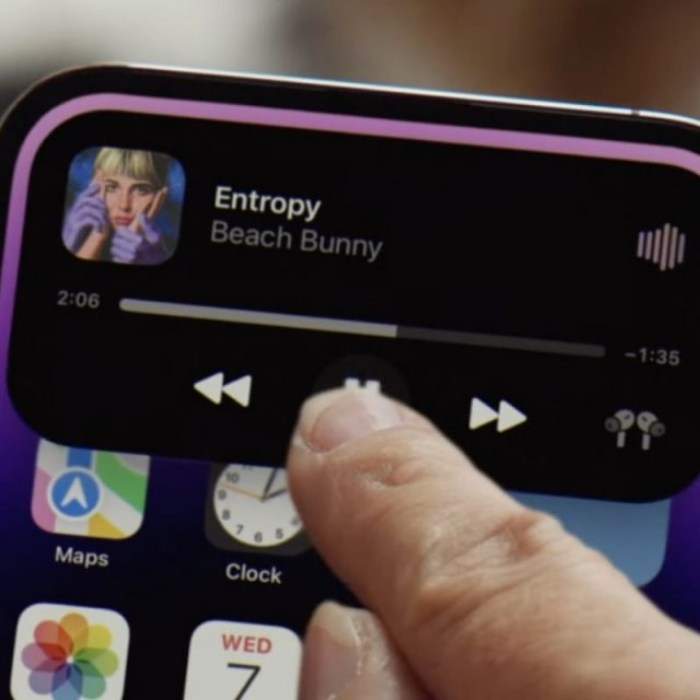 Grant access to the driver
Dynamic Island also provides access to controls. It helps you perform actions without leaving the current application.
To do this, simply touch and hold Dynamic Island to expand it, making a few more options visible when you return to the app.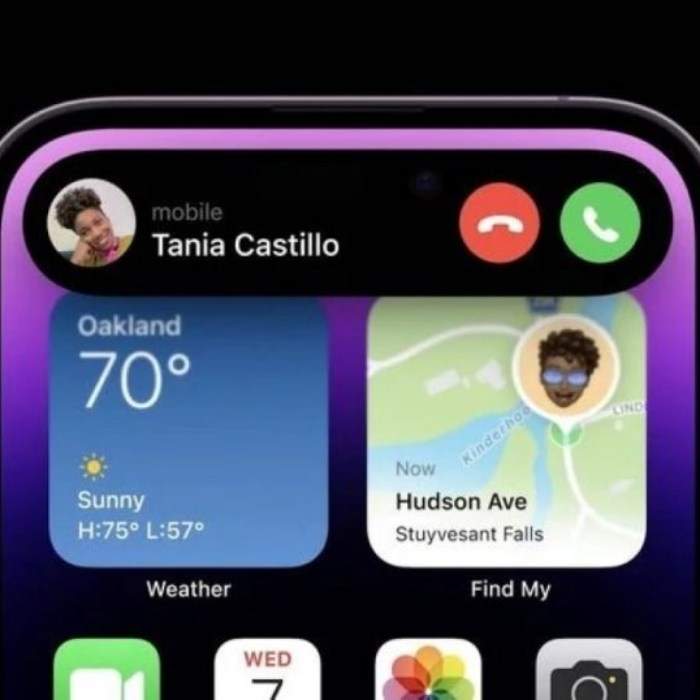 Stay up to date with real-time notifications
Dynamic Island works and automatically adjusts based on real time. Dynamic Island also doesn't restrict pre-installed Apple apps.
So all apps, notifications and alerts will be consistent and consistent with each other.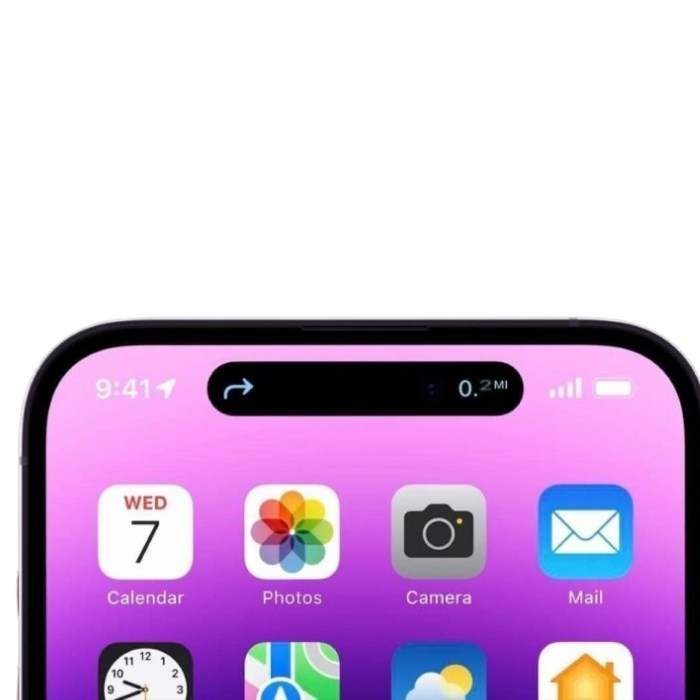 What applications is Dynamic Island compatible with?
The current Dynamic Island feature is quite new. So, surely Dynamic Island will only be compatible with Apple's default applications and some applications from third parties.
Specifically:
Dynamic Island is compatible with the default application:

Apple Music
FaceTime
Phone
Clock
Apple Maps
Wallet
AirDrop
…

Dynamic Island is compatible with third-party apps: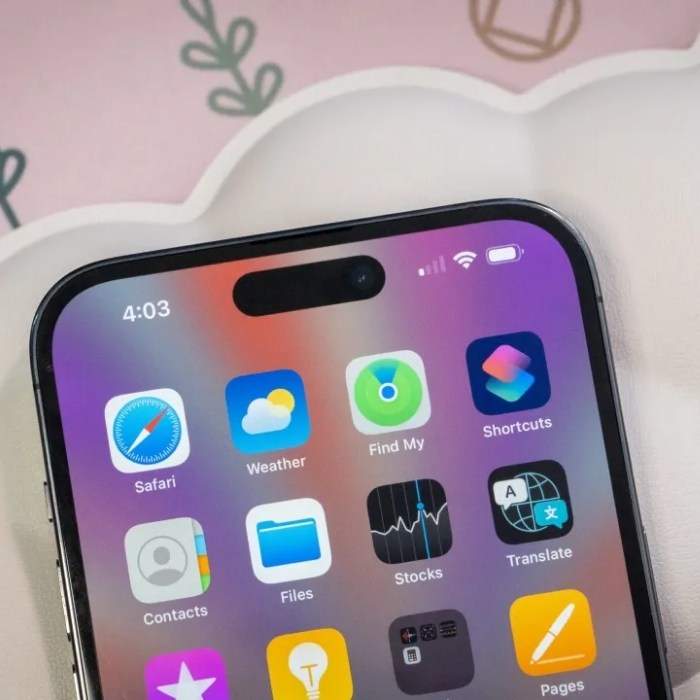 In the future, the Dynamic Island feature will certainly be compatible with a variety of other applications.
Frequently asked questions
Is it possible to disable Dynamic Island?
To disable the Adaptive Island animation, simply swipe your finger left or right over it. The island will shrink and the animation will disappear.
Which phones have Dynamic Island Adaptive Island?
Apple's iPhone 14 Pro and Pro Max phones have Dynamic Island.
Overall, Dynamic Island is born to bring outstanding features and utilities to those using iPhone 14 Pro and iPhone 14 Pro Max. Hope the above information of GhienCongListen helped you understand What is Dynamic Island? and information related to this new feature.
Source: What is Dynamic Island? Principles and features of Adaptive Island
– TechtipsnReview