I choose Windows as the operating system for daily work and entertainment because of its excellent application compatibility, as well as the long-standing ecosystem that Microsoft has painstakingly built.
But in my heart, I always want to use macOS because of the perfect UI / UX interface, bringing a lot of inspiration when working.
I tried a lot of ways to make Windows 7 and Windows 10 more like macOS: For example, improving the rendering font with MacType, using Apple fonts like SFNS, NewYork, Lucida,… and changing the whole icon/system bar/mouse to macOS.
Windows 7 with the Transform Pack makes me like the most, but because Windows 10 manages RAM better, I had to choose it.
Now that Windows 11 has been born, the modern UI / UX of this operating system alone is worth upgrading, without having to use many interface editing packages to do anything anymore. This is really great for me.
So, I decided to write this article to learn with you about the changes of Windows 11 that make Windows 10 time to retire!
NOTE: I repeat again, this article has many personal opinions, so it may not be the same as your perspective. So, if you don't agree anywhere, you can leave a comment below so we can discuss more!
I. When will the official version of Windows 11 be available?
According to Microsoft, it will start shipping Windows 11 computers in the fall of this year.
Users who are using a copyrighted Windows 10 can upgrade to Windows 11 completely free.
However, not all computers are provided with this update at that time, but it will probably have to wait until 2022 for users to get the full update.
Microsoft does not force users to switch from Windows 10 to Windows 11, they do not try to force it like when switching from Windows 7 to Windows 10
But you should also consider, because Windows 10 will stop supporting it in 2025. It's still 3 years away, so if you love Windows 10, feel free ᵔᴥᵔ
Microsoft also confidently announced, this will be the most secure version of Windows and much faster than its predecessor. I really hope it will be like what Microsoft announced
II. What's new in Windows 11?
NOTE: Currently, if you like, you can go online to search for the Windows 11 Preview version, this version is definitely incomplete and the features are not complete. But if you like to tinker with Windows early, you can download, install and experience.
#first. Windows 11 has really breakthrough in design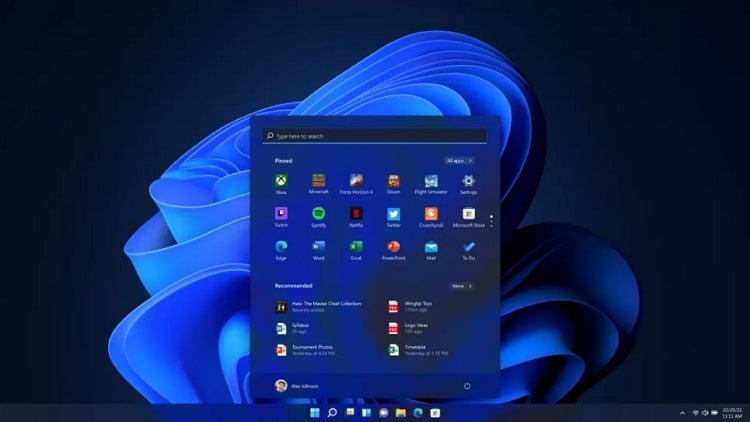 Personally, I don't like the Metro-style interface from Windows 8 to Windows 10, "it's both ugly and slow", takes up a lot of space, comes with Windows' font rendering ability that is too bad compared to macOS.
Especially the interface of Windows 8 and Windows 8.1, it's really bad. I don't know about you, but I don't like that operating system. And perhaps many people have the same opinion as me, so Windows 8 / 8.1 is dead so soon!
As for the font issue, I'm very serious, friends, because after dualbooting with hackintosh on my old laptop, I fell back, it turned out not that the old screen was difficult to read, but because the Windows render engine font had no window. for comparison with macOS.
Up to now, with Windows 10 version 21H1 with MacType, I have only seen a slight improvement, which Apple has been doing for decades.
With Windows 11, the font rendering has been greatly improved, along with the icon set as well as UI / UX being reworked in a rounded, flat style, blurred mirror effect, eye-catching colors, Dark Mode gradually reaching to perfection… similar to macOS.
Compared to Windows 10, it can be said that this is a long step forward in Microsoft's design!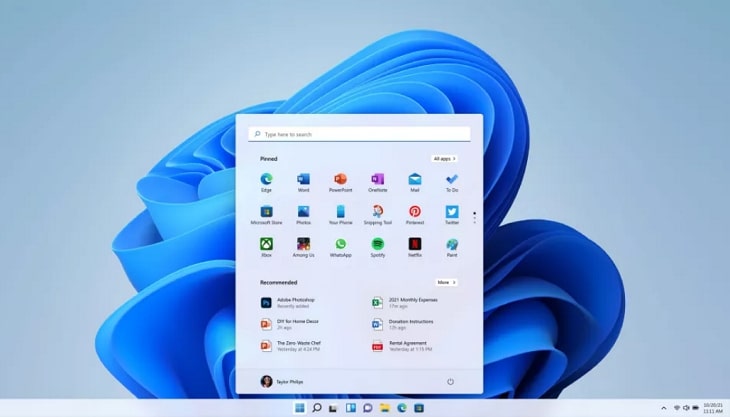 With Windows 10 in the early versions, most users will install additional apps to turn the Start button on Windows 10 into the Start Menu of Windows 7 days ago (such as StartIsBack for example), because the Metro Start menu is too confusing. fart, clumsy and slow.
With Windows 10 in later versions, users have gradually accepted it, because it seems smoother, easier to customize and the interface is OK.
But to the Windows 11 version, it seems that Microsoft has been on the right track from the beginning when returning to the Grid icon interface, the layout becomes more elegant, accompanied by useful features such as instant suggestions for users. use frequently used files, or newly opened files.
This is the StartMenu on Windows 11, looks a lot and this, isn't it ≧°◡°≦ If you don't like the display in the middle of the screen, you can completely move the Start Menu to the left.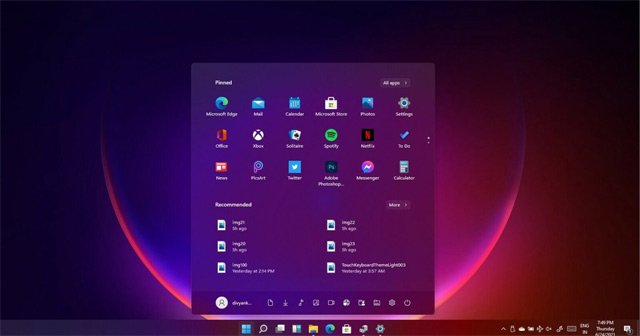 The Taskbar is reworked similar to the Dock of macOS, the icons including the Start Menu are placed in the middle, the application applications will only be icons on the Taskbar (no Title like on Windows 10).
Personally, I still like the Taskbar to be on one side, so when I open a new app, the Pinned apps are not changed.
#3. The ability to multitask on Windows 11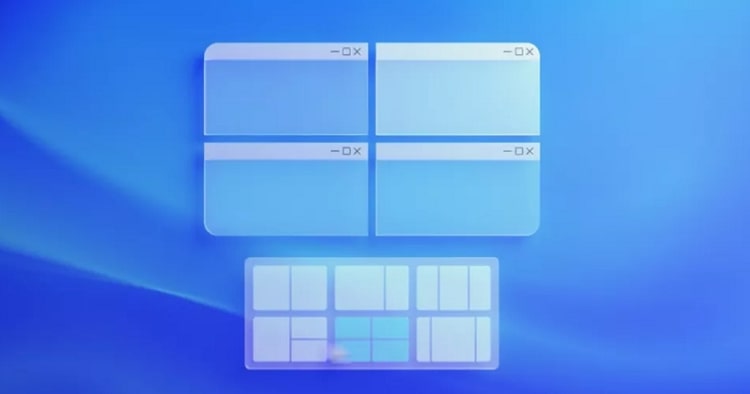 Windows 11 improves and adds small but very useful multitasking features, such as:
1/ Many specific layouts to snap working windows: You can snap 2 equal windows, or 1/3, then 3 windows, or 4 windows are ok!
These Layouts automatically adjust to screen size, resolution, ratio.
2/ When you connect the computer to an external monitor, the Layout as well as the opened windows will be saved automatically, so when unplugged and plugged in, these applications will be reopened with the same Layout layout as before. .
3 / Snap Groups allows you to group applications with the current Layout, and then can reopen them later as if opening an application only.
4/ Next is how many Virtual Desktops you can create (virtual desktops – you can use the key combination Windows + Tab) as you like, with individual interface customizations for each Virtual Desktop.
#4. Better input support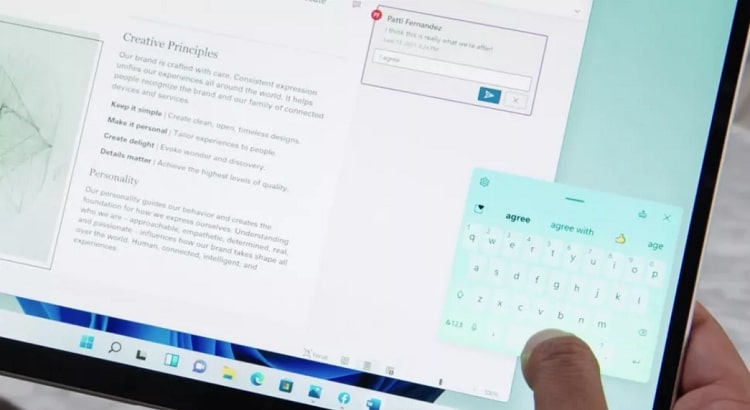 With a more airy, flatter and minimalist UI/UX, both mouse and Touch/pen users feel more comfortable.
In addition, Voice Input (voice input) is very sensitive to help you "typing" by voice faster than typing with 10 fingers.
Using the Touchpad on a Laptop or using a touch pad on a Tablet will have a better experience in adjusting and moving application windows.
#5. Widgets and Android APP on Windows 11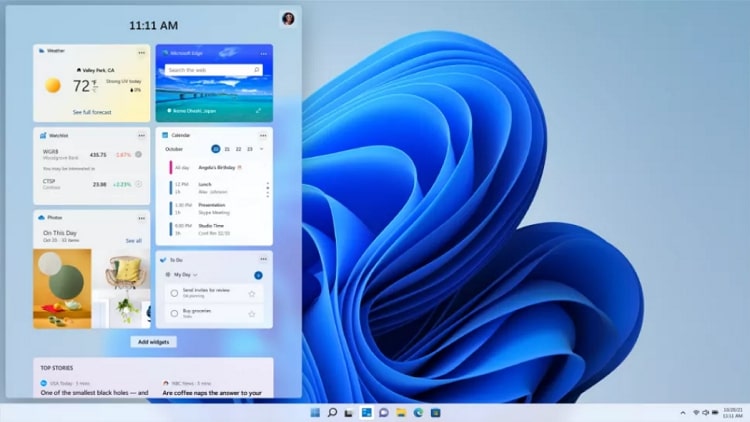 With Windows 10, users must install 8GadgetPack or Gadgets Revived to have Gadgets like on Windows 7.
But with Windows 11, Microsoft has proactively brought back Widgets and is more powerful with AI that automatically generates Widgets with customized content based on your personal interests/needs: News, weather, todo , traffic announcements, etc.
Well, what's also great is the Android APP!
You are not mistaken, now Windows users can download and run Android apps right on Windows 11 computers through the Amazon Store, you will no longer have to use heavy Android emulators like NoxPlayer or BlueStacks anymore.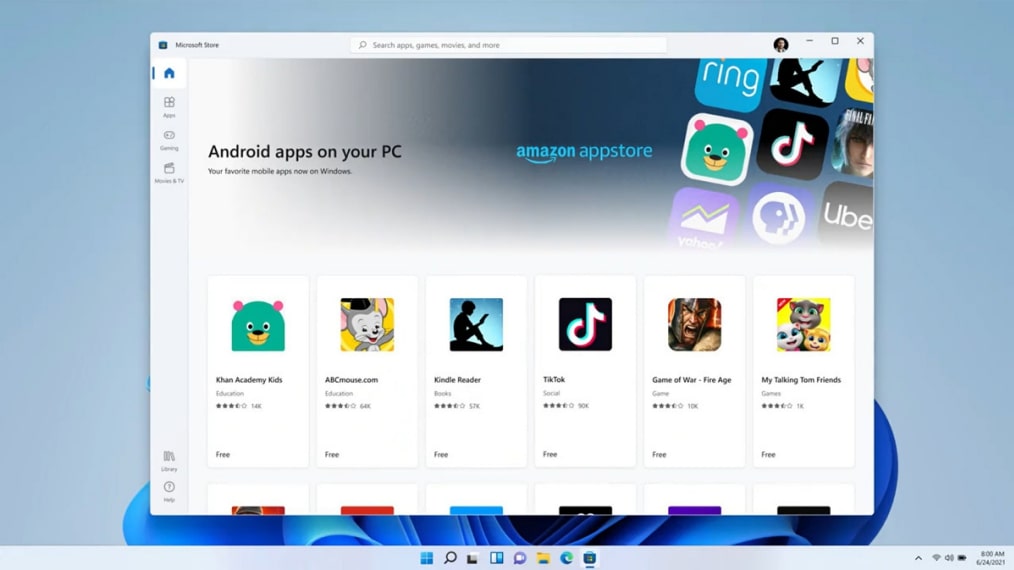 I would love to use the mobile apps instead of the desktop web version because they have push notifications, are automatically updated through the app store, and much more functionality.
Especially these apps work similar to Windows programs, you can use the mouse/key/touch, you can drag/pin/resize or snap to the screen in a very flexible way…
#6. Some other points that I see on Windows 11
first/ The animations have worked much smoother, and it is also more stable than before, no more jerky, lag.
2/ The icons are redesigned to be more beautiful, I really like this design 🙂 it looks luxurious and smooth.
3/ The one thing that I'm looking forward to is still not available, Control Panel does not have a Dark Mode interface (dark interface), I am very much looking forward to this.
It was previously reported that Windows Settings will completely replace the Control Panel, which means that the Control Panel will be removed, without knowing how.
Personally, I find the Control Panel very useful during use, hopefully Microsoft will keep this tool.
4/ According to the information I can update, on the Windows 11 version, there will be a few other small changes, for example, File Explorer is cleaner, the Microsoft Store application market is also improved.
5/ Besides, you can customize the virtual keyboard, which previous versions did not do.
Now you can easily change and use more keyboard layouts instead of just the boring default one like before.
You can access C:WindowsWebtouchkeyboard to have a look at 8 new wallpapers with different light and dark modes. Very responsive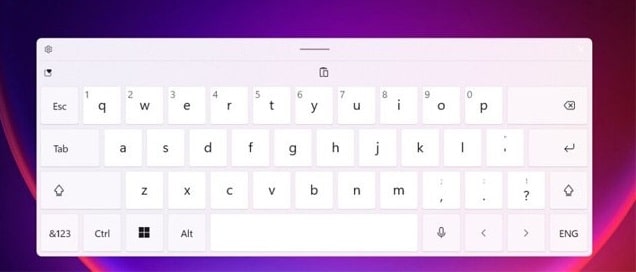 6/ Microsoft has improved Bluetooth audio better than before: As you know, wireless devices are on the rise, and Bluetooth plays a very important role in this wireless connection.
So it's not difficult to understand that Microsoft has focused and improved a lot for Bluetooth, giving better control, and Ms. has also added new features to the Bluetooth audio tool.
7/ Windows 11 also supports storage management for NVMe SSDs, and alerts you when data is at risk.
That means Windows 11 will analyze the current status of the hard drive => if it detects anything abnormal, it will prompt you to back up the data on the computer.
Personally, I find this to be a very nice feature, you will not need to install additional hard drive health checker software like before. In general, Microsoft also knows how to pamper users, right?
8/ Update more new emoticons, of course, when mobile devices and social networks take the throne today, the icons will make the dialogue more lively, eye-catching and less boring. than…
Microsoft has added to their database more than 200 glyphs, feel free to use it guys, just Windows + ; just bury it
9/ And some minor updates, I will update more notable updates here, so please bookmark this article to follow.
#7. Watch an introductory video about Windows 11
This is a video about Microsoft's official Windows 11, not a leek, guys
#8. How to use Windows 11 early?
If you want to be a guinea pig, you can sign up for Microsoft's Windows Insiders Program, and you'll be able to experience the Windows 11 Preview version.
For details on how to register, please review this article: Get the earliest Win update by signing up for Windows Insider
III. Epilogue
If the above improvements are not enough for you to decide to upgrade immediately to Windows 11, I will convince you with the following 2 more improvements, it's called the last boss 😀
Game Experience: With DirectX 12 version for better FPS performance, Auto HDR allows games to have a much better visual experience without having to upgrade the graphics card or tweak the settings much.
Performance: Certainly, the next generation operating system always gives better processing performance than the previous one, in addition, Windows 11 helps to log in to Windows Hello (face login) faster, wake up / Sleep wake faster, browser New Edge with WebView2 for smoother web surfing.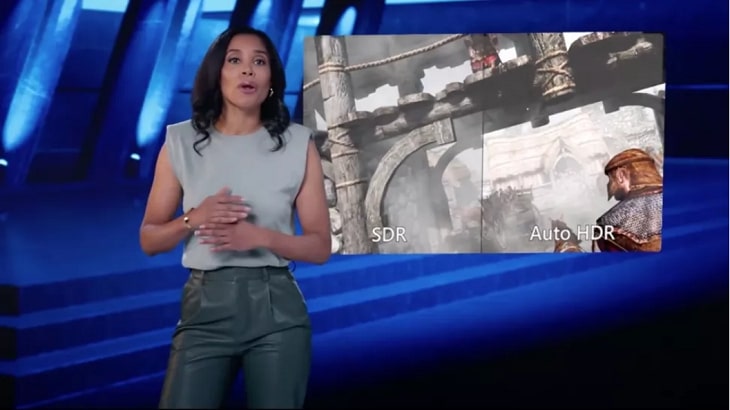 Update packages from Windows Update can be up to 40% smaller, plus the background installation, surely in the future you will not worry about being bothered by the Windows update process and interrupting your work as much as on Windows 10 anymore.
Okay, above is the information about the Windows 11 operating system that I have updated. I'm really looking forward to the next improved versions of Windows 11. It's definitely nice to use the stable version :))
How about you, how do you feel about this version of Windows 11? Are you looking forward to having the same experience as me?
Don't forget to visit the Knowledge Sharing Blog every day to read the next articles about the Windows 11 operating system!
Read more:
CTV: Duong Minh Thang – techtipsnreview
Edit by Kien Nguyen
Note: Was this article helpful to you? Don't forget to rate the article, like and share it with your friends and family!

Source: What's new in Windows 11? My personal opinion about Windows 11
– TechtipsnReview