Windows 11 is currently the operating system version with the most stringent requirements on hardware, as well as security.. up to the present time.
This is a very good sign for today's technology lovers, because the Internet world has now "evolved" terribly. If Windows does not increase its security stronger, it is very easy to "invade" and reveal user information.
In addition to requiring the computer to support Windows standard UEFI, TPM 2.0 security chip, etc., Windows 11 also officially supports the new generation Intel CPUs.
Specifically, the word for Intel chips only supports 8th generation Chip lines and above, and AMD Ryzen CPUs from 2000 series onwards. So what is the main reason that Windows 11 decided not to support lower CPUs?
#first. What CPUs does Windows 11 support?
Right after the arrival of Windows 11, Microsoft made an announcement about the types of CPUs that will definitely support Windows 11 as follows. You can refer to see if your CPU is supported or not:
Intel launched 8th generation Core i chips in 2017 and AMD's Ryzen 2000 series chips were released in 2018.
=> Therefore, the CPU limitation of Windows 11 will make it difficult for a large number of users to access Windows 11 until now.
#2. Talk a little bit about old CPUs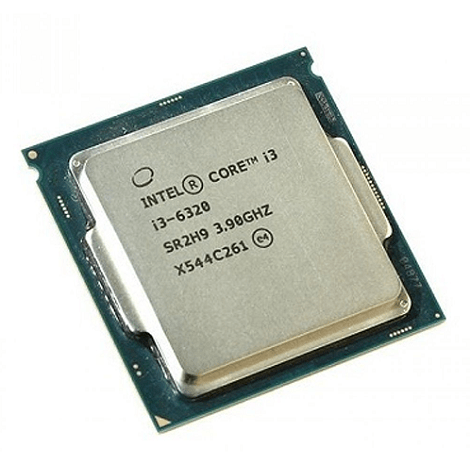 Initially, Microsoft said that Windows 11 might be partially compatible with some older CPUs, including 7th generation (Intel) CPUs.
However, for some reason, he (Microsoft) must have put his hand on his forehead and thought again: Why should I support?
So when users upgrade to Windows 11 version (previous or leaked version), a message will appear. CPU không được hỗ trợ, and advise against upgrading to Windows 11.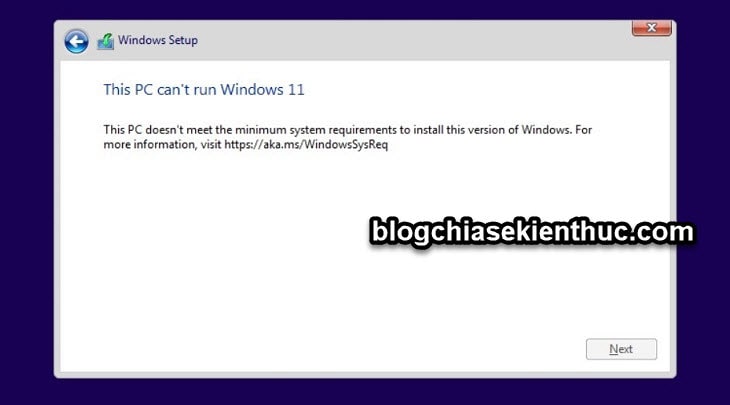 However, a few days later, he put his hand on his forehead again to think again: Is it too much for me to do this?
And this time Microsoft decided to give an uncertain answer:
Microsoft said it will check to see if Intel 7th generation and AMD 1000 series CPUs are "worthy" to run Windows 11 through Windows Insider Preview versions.
But wait… until now, CPU lines lower than the system configuration requirements cannot install Windows 11 properly (still a way to dodge – see tips).
I don't know if the official version of Windows 11, Microsoft will adjust the configuration requirements or not, this will have to wait for time to answer But I personally find it very difficult for Windows 11 to support low-end CPUs happening.
Because if you intend to support it, Microsoft has put it in a trial version to test it first.
However, without an official version, we still have the right to hope that Windows 11 will support lower CPUs.
#3. Why is Windows 11 so strict about system configuration?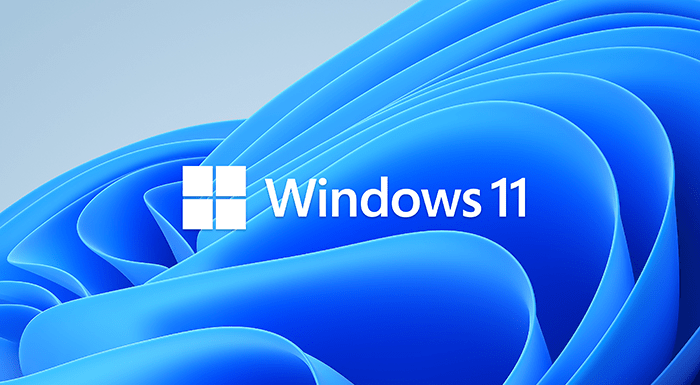 One question that I'm sure everyone wants to know is: Why does Windows 11 require such a high configuration, while previous versions like Windows 10 do not have such high system requirements?
First..
Microsoft is very concerned about security issues. Like the TPM 2.0 security chip requirement, the CPU needs to support the latest security features that older CPUs can't meet (because they don't have to).
With TPM 2.0 and newer CPU technologies, Windows 11 computers can be encrypted or launched Secure Boot help prevent all threats when starting the computer.
Next is reliability and stability, Microsoft says: CPUs that have applied the new driver will no longer fail (99.8% is so).
#4. Meltdown and Spectre . Attacks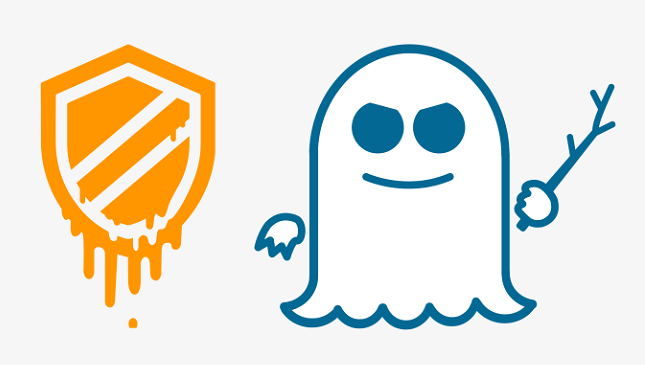 So many of you will ask: Do such security requirements really need such a new CPU?
Remember the Intel scandal about design flaws that caused Specter and Meltdown attacks?
Microsoft quickly released patches for the affected CPUs at the "cost" of greatly reduced computer performance.
Intel said that the Meltdown and Specter vulnerabilities have been completely fixed since the 8th generation CPUs and above, and they have made hardware changes to these new CPUs.
Meanwhile, Microsoft does not want to tell users that older CPUs running Windows 10 are not as safe as newer CPUs, because this will reduce Windows 10 sales.
Therefore, Microsoft has quietly wanted users to switch to newer CPU lines to avoid repeating the above attacks, which is also part of the reason they have limited the number of CPUs that can run on Windows 11.
#5. Time of death of Windows 10
Microsoft has announced the death date of Windows 10 is on October 14, 2025. After this time, Windows 10 will no longer receive any security updates.
Therefore, people do not need to worry too much if the computer is not configured enough to upgrade to Windows 11, because it is still 4 years before Windows 10 is dead. Feel free to use
#6. Epilogue
OK, in my opinion those are the reasons why Windows 11 does not support older CPU generations. What do you guys think, why does Windows 11 not support old chips?
Hope everyone will comment to discuss with me, then I will improve in the next posts. Thank you
CTV: Hoang Tuan – techtipsnreview
Edit by Kien Nguyen
Note: Was this article helpful to you? Don't forget to rate the article, like and share it with your friends and family!

Source: Why does Windows 11 not support older CPUs?
– TechtipsnReview