Math Solver is a useful math solving application developed by Microsoft itself, and is now available as a preview feature, available on the Edge browser. As such, Edge users will be able to use Math Solver directly in the browser without having to download a standalone application.
However, if you do not intend and also do not like to use Math Solver on Edge, it can be turned off or removed easily. Here's how to do it.
Math Solver on Microsoft Edge
As of press time (July 2021), "Math Solver" is still in Preview and available by default in Microsoft Edge 91. When you click on the feature, a sidebar menu will open in right side of the screen, allowing you to use the necessary math formulas. In addition, Math Solver on Edge also allows users to simply take a picture of a problem and import it into the browser.
However, if you have no need to use this feature, you can hide it from the toolbar or turn it off completely.
To hide Math Solver, first launch Microsoft Edge on your computer. Right click on the Math Solver icon in the top right corner of the toolbar and select "Hide from Toolbar".
In case you want to completely disable this feature, you will have to interfere with its corresponding flag, similar to the experimental features on Chrome.
Note that features are set as flags to imply that they are still in the development phase. Disabling the flag can have an impact on the overall performance of the browser.
To get started, visit the Edge browser on your Windows, Mac, or Linux computer.
Next, enter the keyword "edge://flags" into the address bar and press Enter. This will take you to Edge's flag management page.

You are now in the flag menu, where all of Edge's experimental features are stored. Click on the search box at the top and search for the keyword "math solver".

Immediately, a flag with the corresponding title will be displayed. Looking at the options box on the right, you will see the current status of the flag. Click on the down arrow and a menu will appear, click on the option "Disabled" to disable this feature.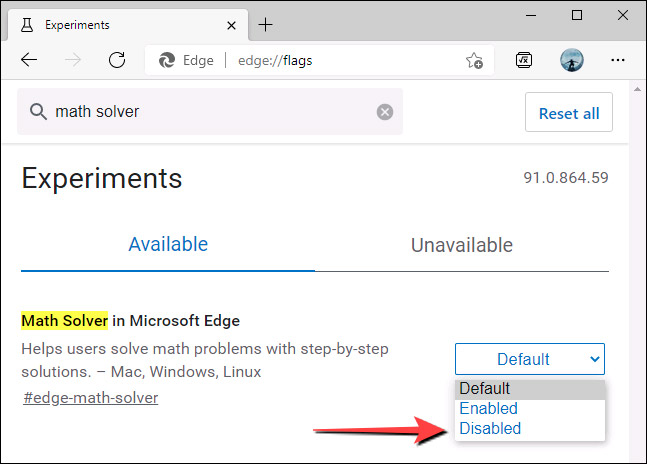 Next, click the "Restart" at the bottom for Chrome to restart and apply the change.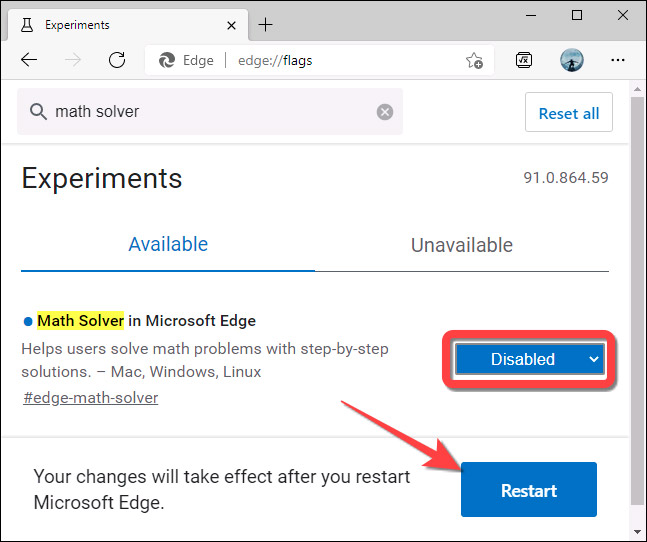 Now, the icon of the Math Solver feature will no longer be visible anywhere in Microsoft Edge.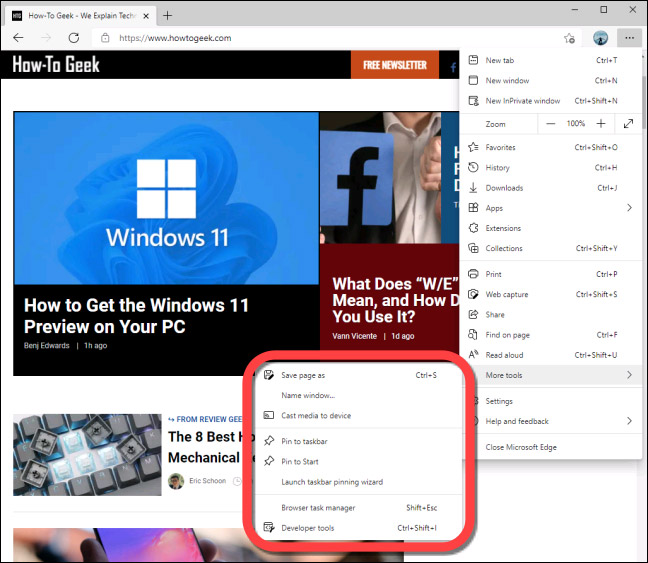 Source link: How to disable and remove the Math Solver feature on Microsoft Edge
– https://techtipsnreview.com/