Viewing the lunar calendar is the need of many people to know important family holidays or Tet holidays. Currently, users have many ways to view the lunar calendar on iPhone, or view the lunar calendar on Android phones through supporting applications. With Windows 10 computers, you can also view the lunar calendar on your computer, by adding the lunar calendar to the Calendar application. So after adding the lunar calendar, we can easily add family events. The following article will guide you how to add a lunar calendar to the calendar application on Windows 10.
Instructions to view the lunar calendar on Windows 10
Step 1:
First, download the lunar calendar file on your computer according to the link below and then proceed to extract the file.
Step 2:
Then in the folder containing the newly downloaded lunar calendar file, right-click on the file and select Open with already select the Calendar app. Note, the Calendar application needs to be signed in to an Outlook, Office 365, Google account to use.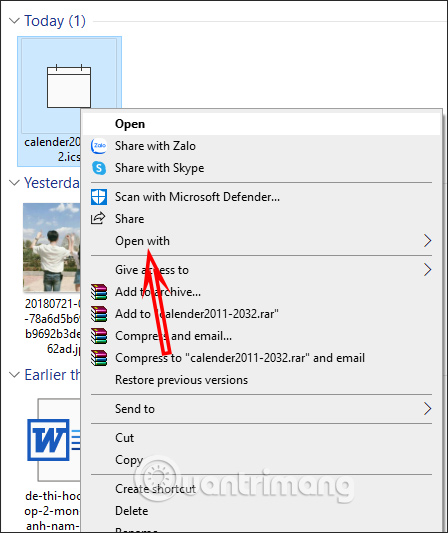 In case you press Open button Now display the applications for you to choose to open the calendar, we find the Calendar application available on Windows 10 computers.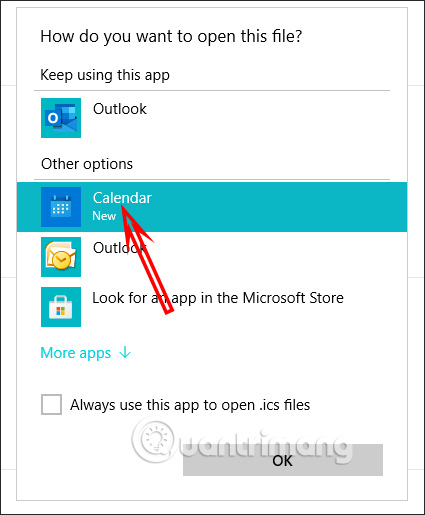 Step 3:
Immediately the calendar application interface opens on the computer Here you just need to press Add to calendar as shown below to add the lunar calendar file to the calendar application.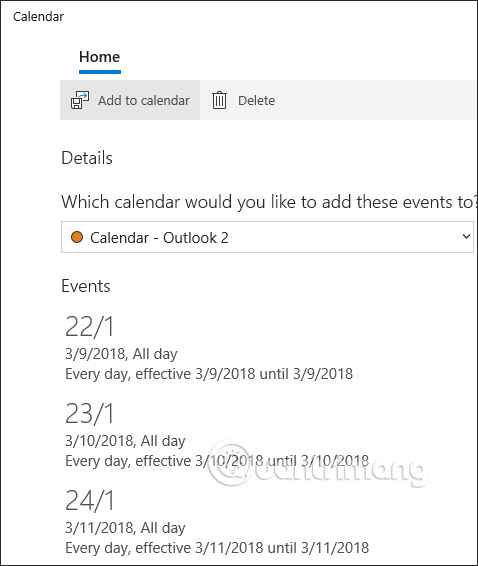 Step 4:
Go back to the calendar interface on Windows 10 computers and you will see the lunar calendar displayed right below the solar calendar with different colors for us to easily distinguish.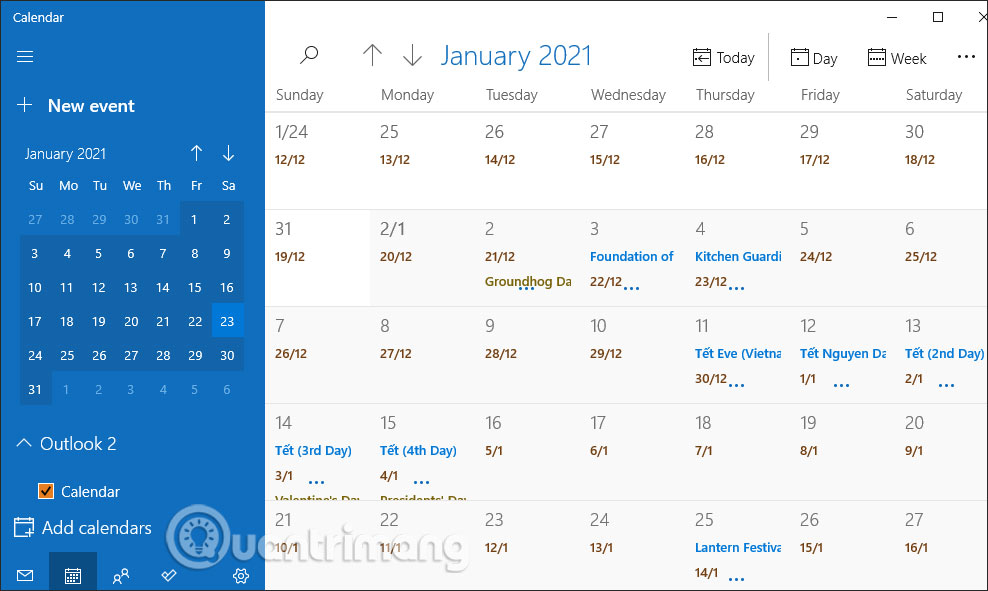 If you want to add an event on a certain date, click 3 dot statue at the bottom of the date and then select next New event to enter the content and time of the event.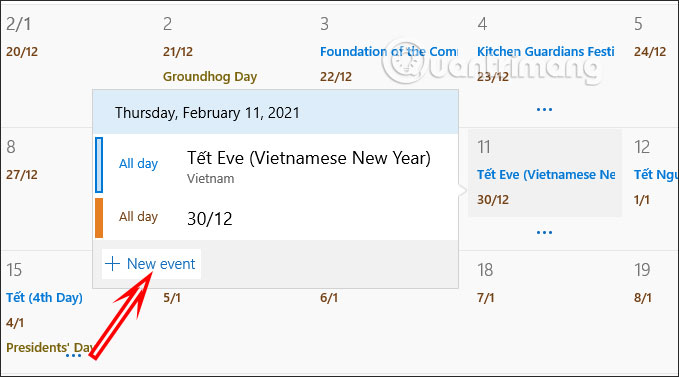 Video tutorial to add lunar calendar on Windows 10
Source link: How to view the lunisolar calendar on Windows 10 computers
– https://techtipsnreview.com/