The Douyin app or 剪映 is China's largest social networking application that is now available on both app stores (Google Play and App Store). This paragraph, GhienCongListen will guide you how to download Douyin for Android and iPhone at the latest version.
How to download Douyin for Android
Although the Douyin app is available for download on both the Google Play Store and the App Store, you cannot directly download Douyin unless you are in China. Therefore, the popular way to download is to download and install the Douyin application with the APK file for Android phones.
Advertisement
The steps are as follows:
Step 1: Go to Douyin's homepage here and scroll to the bottom, you will see options to download. Click the button as shown below to download the APK installation file of the Douyin application.
Advertisement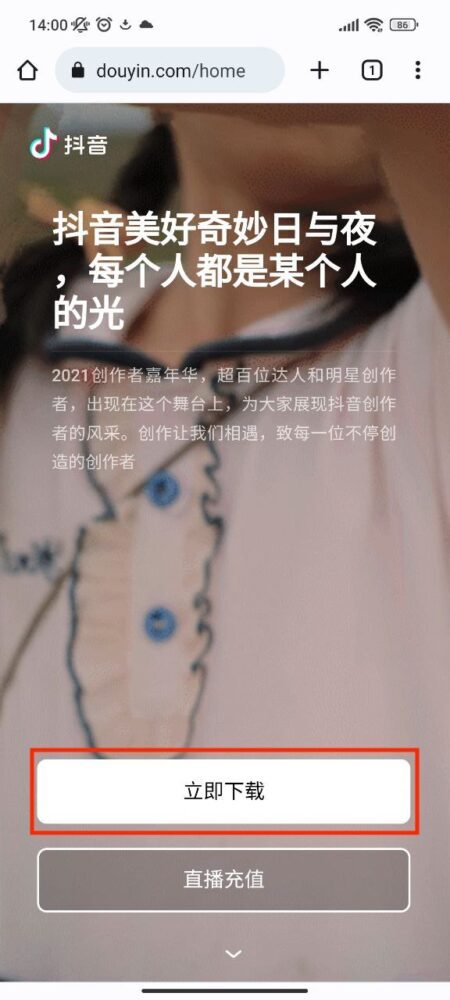 Step 2: Confirm you want to download this file by clicking "Still downloading" again and wait until the APK file download is complete (long or fast download time depends on internet speed).
Advertisement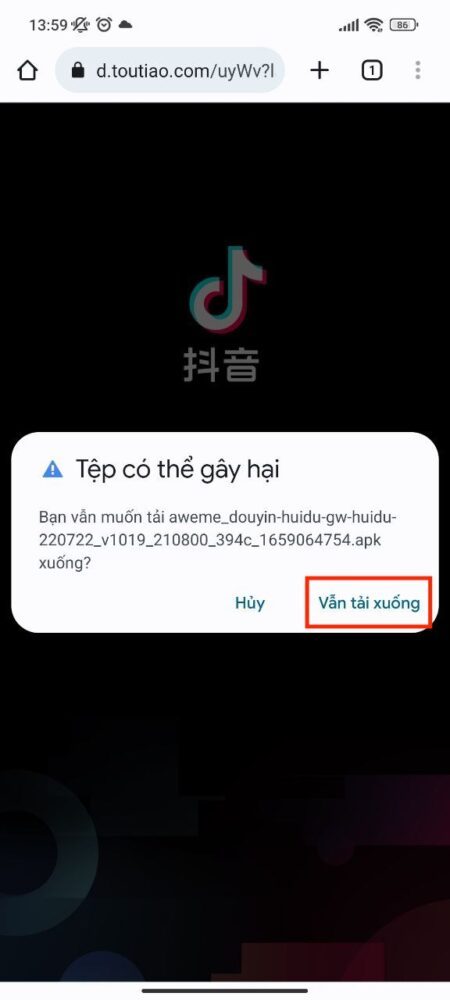 Step 3: After the download is complete, click Open in the notification panel that appears.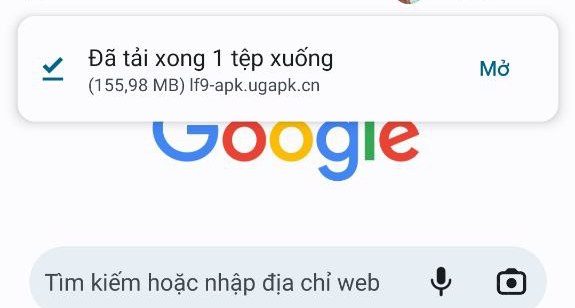 During the installation of the external APK file, a Google security message will appear, tap Setting and turn on Permission from unknown source.
Step 4: After allowing installation from this source, you open your file manager and click on the downloaded Douyin App APK. Then click Setting.
This is the last step in the download process and you will see the app appear on your phone's home screen.
How to download Douyin for iPhone
For downloading and installing this Chinese TikTok application (Douyin) on iPhone is a bit more complicated than on Android phones.
Here is how to download Douyin for iPhone, iPad as simple as possible as follows:
Step 1: Roam your Apple ID to Mainland China.
You can refer to this detailed article on how to roam the App Store to be able to register an iCloud account to China.
Step 2: After successfully roaming to China for App Store. Open the App Store app again and type search for Douyin app in the App Store search bar or you can click on the quick navigation link here.
Step 3: Locate the "Get" button next to the Douyin app icon, press and enter your Apple ID password to download the app to your iPhone.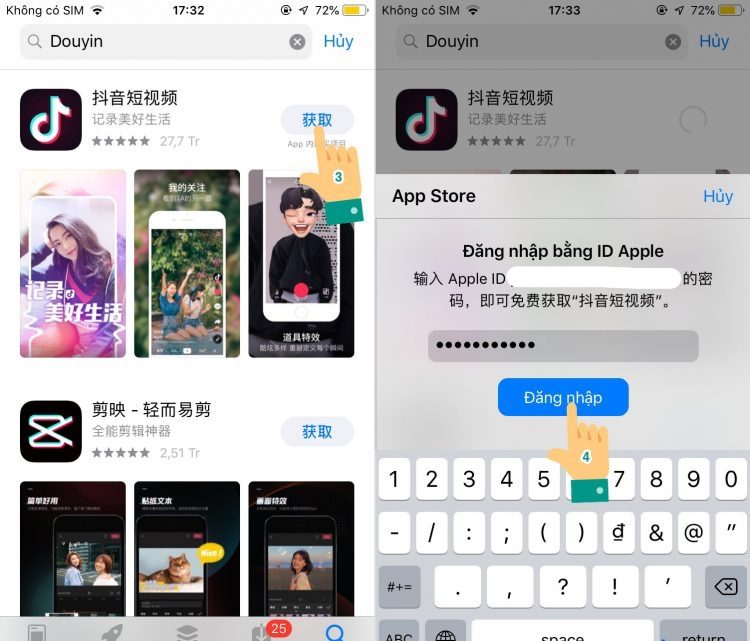 Note: Because you have to change your app store location to Mainland China. Douyin on iOS is automatically translated into English. This means the registration process is much easier, as you won't have to try and navigate the instructions in Chinese.
Frequently asked questions
What app is Douyin?
The essence of Douyin is completely similar to TikTok. This is a social networking platform launched in 2017, Douyin was released exclusively for the Chinese market by Truong Nhat Minh, founder of ByteDance, the father of TikTok.
Is downloading the Chinese TikTok app harmful?
In fact, TikTok is not as harmful as we think. This social networking platform is indeed very attractive to young people and makes many people "addicted". But if you know how to use it, this can also be a pretty effective learning and entertainment platform. Especially you can also make money on it's own.
See more:
Hope the article with the topic of how to download Douyin for Android and iPhone on is useful to you. Don't forget Don't forget to Like, Share the article so that GhienCongListen has more motivation to make more quality articles.
Source: How to download Douyin for Android even if you are not in China
– TechtipsnReview