This article will guide you how to login 2 Vietcombank accounts on phone Android or iOS is safe and there is no fear of having your bank account stolen. Follow the article below of GhienCongListen for details on how to.
How to login 2 Vietcombank accounts on Android phones
On new Android devices today there is a pretty cool feature that is application cloning. This feature helps to create a 2nd instance of any application and you can log in to a 2nd account and use it as usual.
Advertisement
There is a small problem that, this feature is only available on some recent devices from manufacturers such as Xiaomi, Oppo and OnePlus. So what about Android devices that do not have the above feature available?
No problem! You can use third party apps like: Parallel Space, Parallel App… which can be easily downloaded from the Google Play store with the same original app clone feature.
Advertisement
In this guide, we used Xiaomi phones as an illustration of the steps, but it doesn't make much difference how it works on other devices or even when using a third-party app.
The steps are as follows:
Advertisement
Step 1: Open Setting on phone > select Application and find the feature called Dual application (on Xiaomi) or "Parallel Apps" (on Oppo).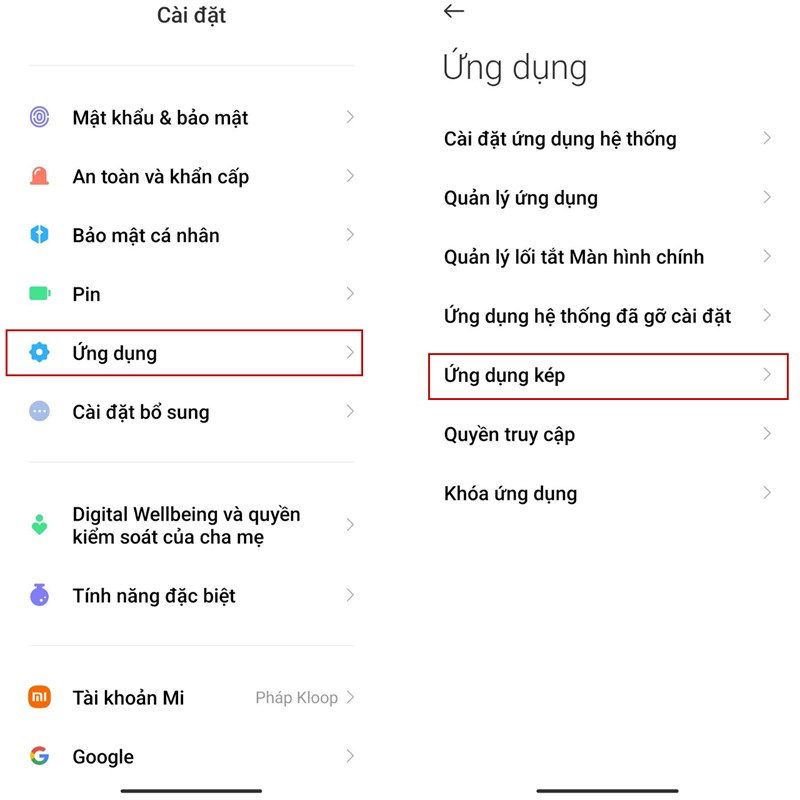 Step 2: Press the button Create and you will see a list of all the apps available on your phone. Toggle the switch next to the Vietcombank application.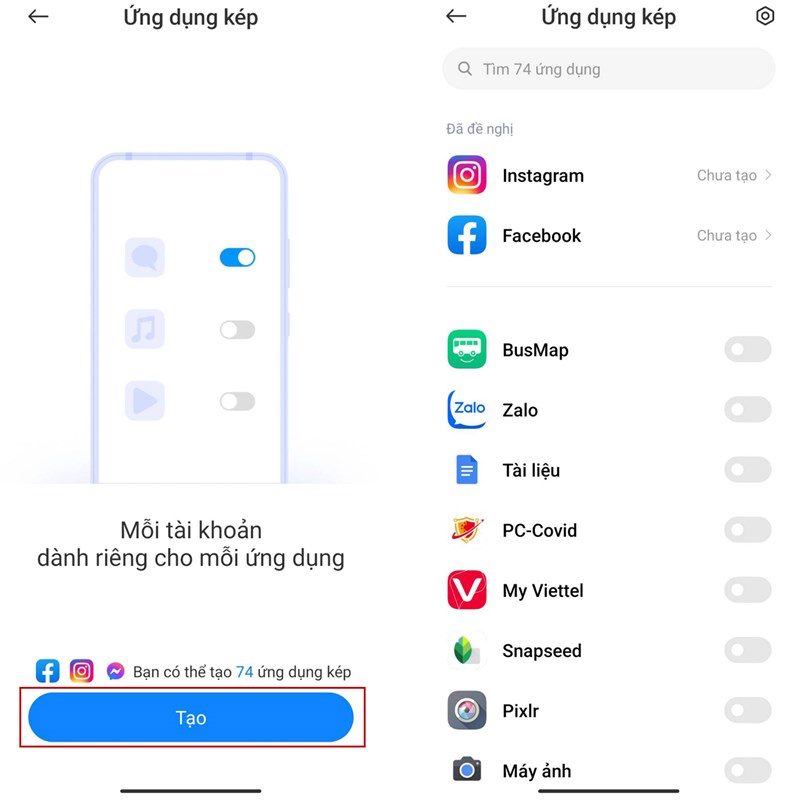 Step 3: Press the button Turn on to create dual application for Vietcombank app.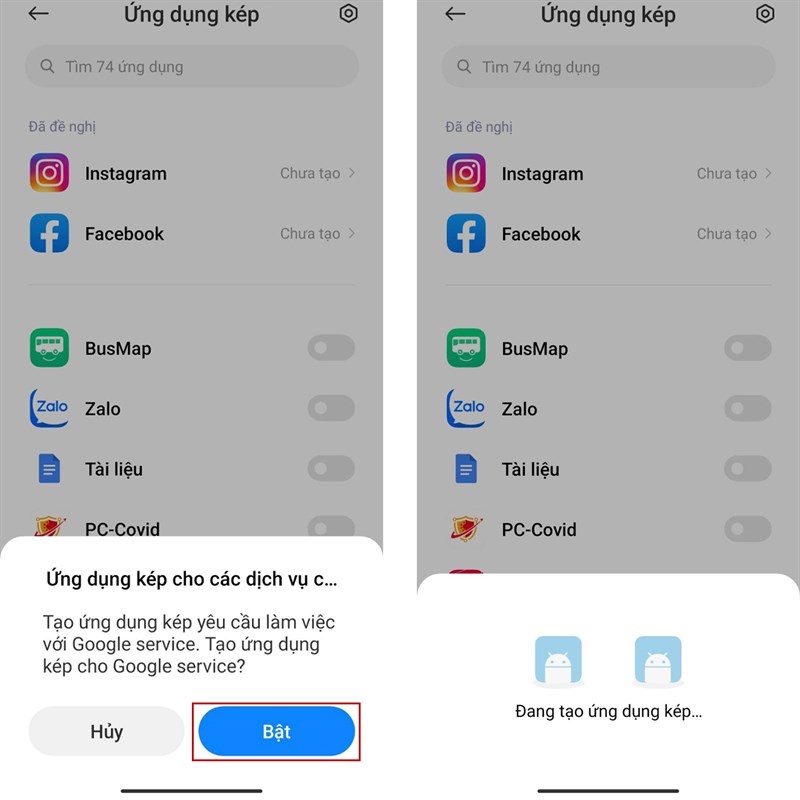 Step 4: The phone will generate an app identical to the original Vietcombank banking app. The telltale sign of this cloned app is that there is a small yellow icon in the corner of the Vietcombank app icon.
Step 5: Click on the newly created Vietcombank banking application icon and log in to the 2nd account there.
So you can use 2 Vietcombank bank accounts on the same Android phone, simple and extremely safe.
It is very safe to clone the Vietcombank app, your phone will create a second registration for using this same application, it is not the same as using the modified app downloaded online. about.
How to login 2 Vietcombank accounts on iPhone
For Apple devices, there is no way to create cloned apps like using Android devices.
So how to login 2 Vietcombank accounts on iPhone? Follow the steps to do this below:
Step 1: Open the Safari app on iPhone and go to the following link: https://vcbdigibank.vietcombank.com.vn/
Or to ensure the safety of bank account information from being stolen by fake websites, please access the VCB Digibank service through the link provided by Vietcombank.
VCB Digibank is a web service that provides online money transfer features similar to those on the Vietcombank mobile app.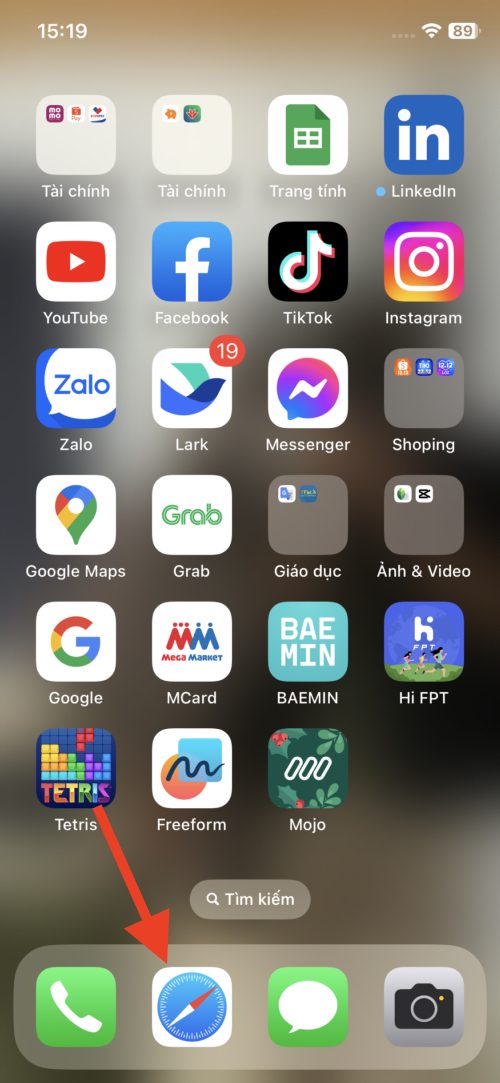 Step 2: After accessing the login screen of VCB Digibank. Click on the up arrow icon located at the bottom row of the screen (as shown below).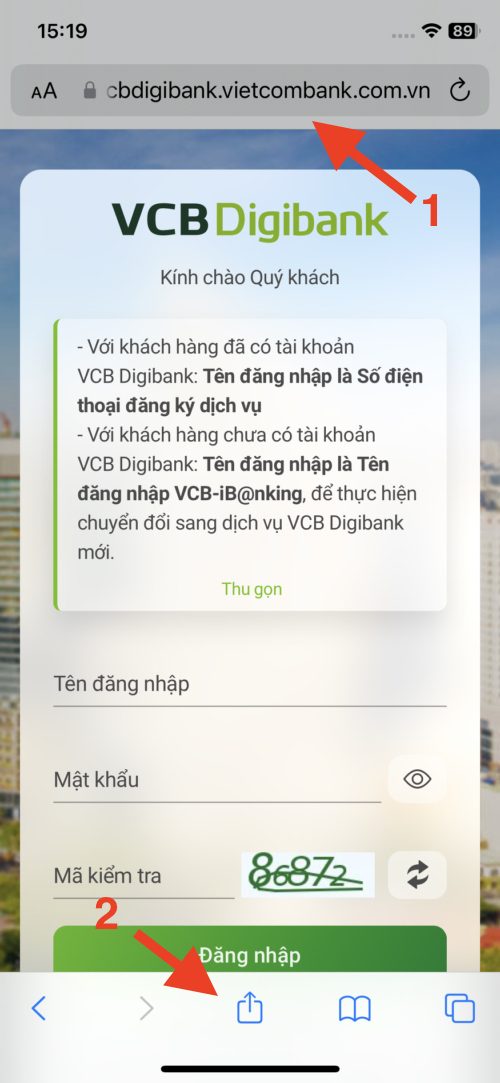 Step 3: A list of options for the website appears, scroll down and select Add to main MH.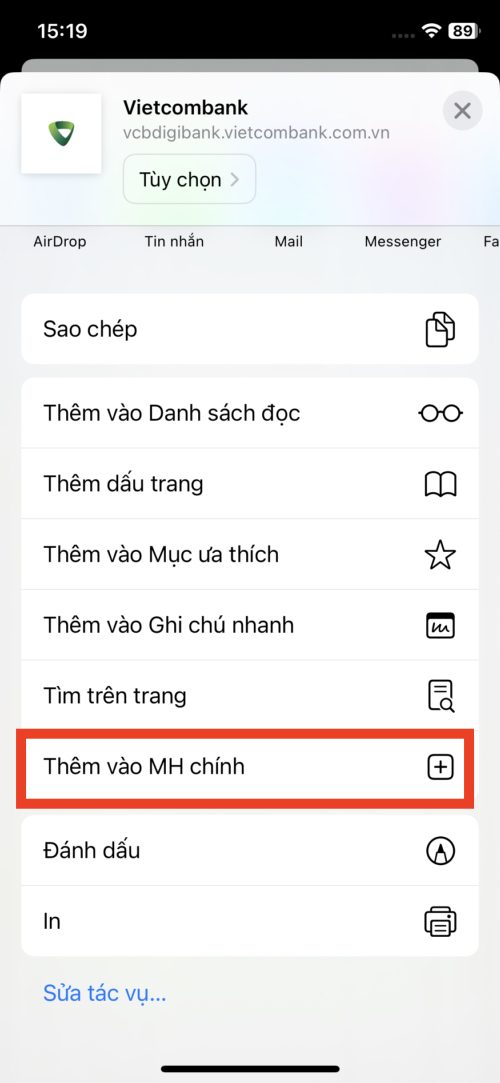 Step 4: Click More to confirm creating a second Vietcombank application on iPhone. This will create a web-based application that works similar to the Vietcombank app on your iPhone.
Step 5: Go back to the main screen and click on the second Vietcombank application icon on iPhone and log into your 2nd account to use it in parallel with the main account.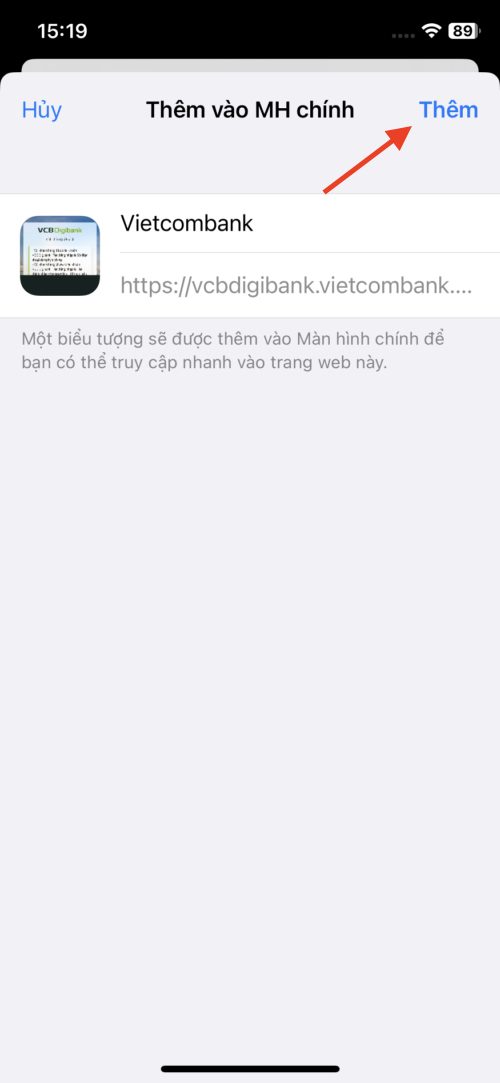 With this way, there will be some limitations in the feature when using the second account using Vietcombank's web application on your iPhone.
Operational features include: Transfer money, Top up phone, QR code scanning, Savings deposit and Air ticket booking. You will not be able to use the most important feature when using a banking app, which is the Smart OTP feature that improves security and transfers money quickly.
Above, we have guided you through the how to login 2 Vietcombank accounts on phone Android and iPhone are as safe and reliable as possible.
Anyway, our sincere advice is that you should not use 2 bank accounts of the same bank like Vietcombank on the same phone. There is a famous saying that is:
"Never put all your eggs in one basket!"
If you find this article interesting and useful to you, please support GhienCongListen By leaving a Like and Share this article to your friends or relatives to know more about this interesting knowledge.
Source: How to login 2 Vietcombank accounts on Android and iPhone phones
– TechtipsnReview