iPhone automatically exiting the application is not a new error for iPhone users, but it may happen often, affecting your work or entertainment process. There are many reasons for the iPhone to automatically exit the application, possibly due to the application or from the iPhone. The following article will summarize the causes and how to fix the iPhone error that automatically exits the application.
1. Too many apps running in the background on iPhone
Having too many apps running in the background can cause iPhone to automatically quit apps. Then we will need to turn off applications running in the background that do not need to be used.
You press the Home button twice to open the background application with iPhone models that have the Home button. With other iPhone lines, swipe from bottom to top. Then swipe the screen up to close the applications running in the background.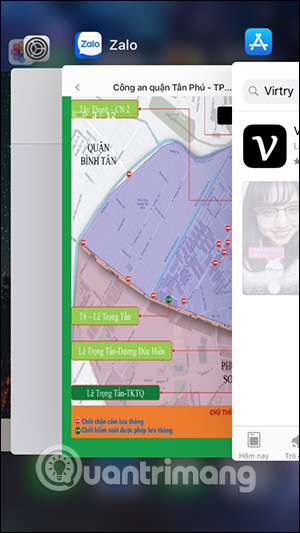 2. iPhone RAM memory not enough space
RAM memory on iPhone will help us perform operations quickly. When the RAM memory is full, it will cause the application to crash while in use. In addition, the habit of not exiting the application completely but always pressing the Home button also causes the RAM to be full. When you use other applications, there will not be enough memory left to operate.
So delete apps that you no longer need.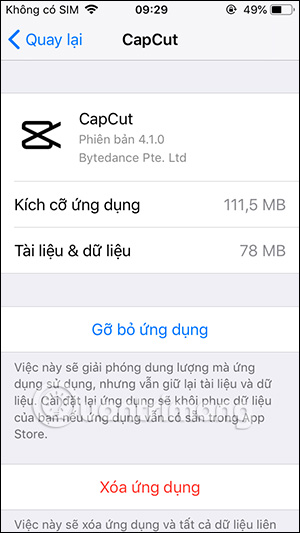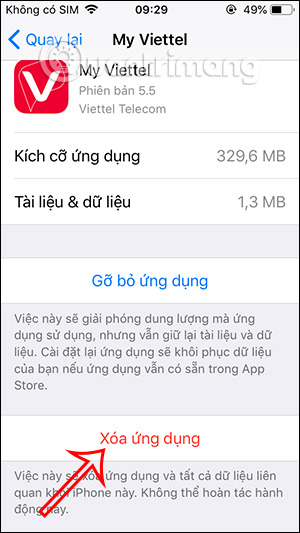 3. iPhone is low on memory space
Over time, the iPhone memory capacity will also be full up as you record a lot of videos, install many applications or games, … Now you also need to check all unused applications to delete them, files that are no longer in use.
In addition, you can also refer to some more articles to free up memory space on iPhone below.
4. iPhone application conflict error
The status of application conflict error on iPhone often occurs on devices that often download applications on Cydia. Then there will be the phenomenon of the application not opening or crashing. With this Cydia error, the only way is to download the original application from the App Store.
5. Error from the application on iPhone
The sudden shutdown of the application on the iPhone may be due to an error from the application in the current version in use. Then try to check if the application has a new version or not to update. Then quit the app completely and restart it.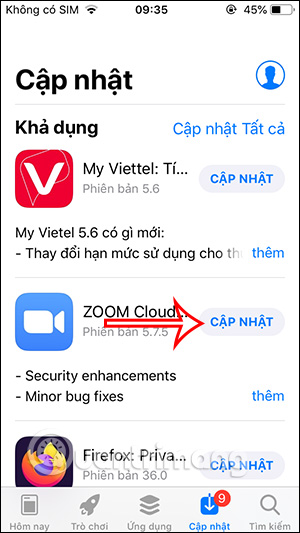 6. Sudden application exit error due to iPhone
If you've tried the above fixes and it doesn't work, turn off your iPhone and then restart it. If it still doesn't work then reset all settings. Access to Reset > Reset all settings then follow the instructions displayed on the screen.
Source link: iPhone error automatically exits the application and how to fix it
– https://techtipsnreview.com/